I'm a sucker for a good slow cooker roast recipe.  This slow cooker beef roast only requires four ingredients and a few minutes to prep.  The final result will melt in your mouth and make your husband want to marry you all over again.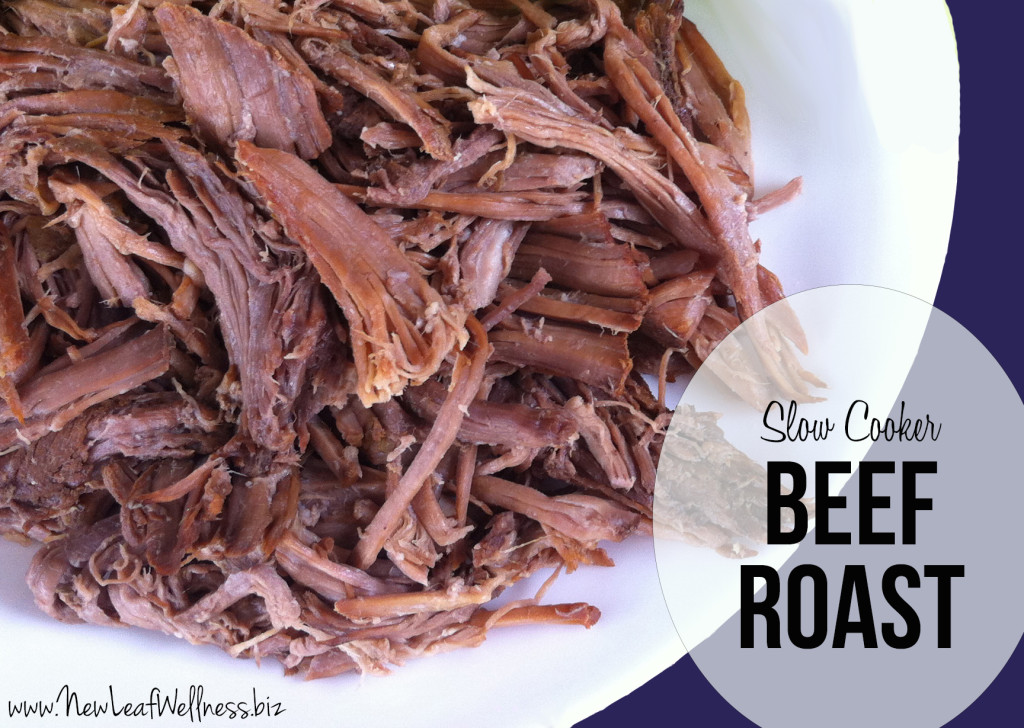 In my opinion, there's simply no better way to cook a beef or pork roast than in your slow cooker.  The long cooking time breaks down the meat and makes it so moist and flavorful.
In previous blog posts, I shared my favorite recipes for slow cooker party pork, cranberry pork roast, pork and sauerkraut, and spicy pepper beef.  (If you don't like pork, you can sub beef in any of my pork recipes.)
Not only are these recipes insanely delicious, but they're super easy to make.
Seriously.  Anyone can make these slow cooker recipes.
Combine the meat, spices, and sauce and dinner will be simmering in your slow cooker in five minutes flat.
While this slow cooker beef roast recipe can be prepped quickly in the morning, you can also prep this meal ahead of time and freeze it in a gallon-sized plastic freezer bag.  (For more info, check out my freezer-to-crockpot tips for beginners.)
Slow Cooker Beef Roast Recipe
Ingredients
1.5-2.5lb boneless beef chuck shoulder roast
1 package onion soup mix
1 medium onion, peeled and sliced
26oz beef cooking stock
Directions
Add beef roast to slow cooker and top 

with sliced onions.

In a separate bowl, combine beef cooking stock and onion soup mix.  Pour over beef roast and onions.

Cover slow cooker with lid and cook on "low" for 8-12 hours.  (Depending on the strength of your slow cooker.)

Take advantage of the extra time that you have since your slow cooker is cooking instead of you.  Work.  Workout.  Draw on your front porch with chalk with your 4 year old.

Remove meat from slow cooker, and shred with a fork.
Strain beef broth and serve with meat.
ENJOY.