Are you out of your house for 10-12 hours a day?  These crockpot freezer meals are for you.  I went through all of my recipes and picked the ones that do well with longer cooking times (free printable recipes and shopping list below!).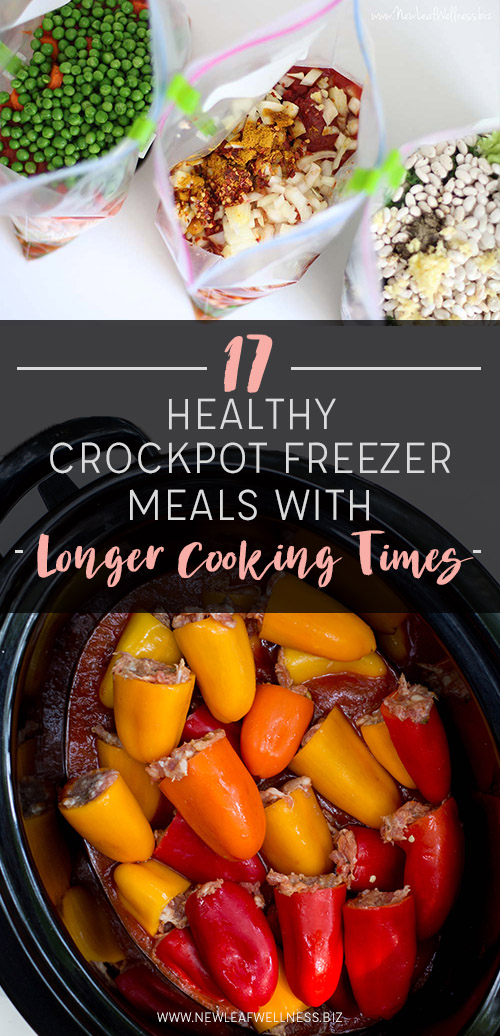 Most of your crockpot recipes only need to cook 4-6 hours.  What should I do if I'm out of the house longer than that?
This is a very common question, and it makes sense because most people have an eight hour workday plus commute.  The answer depends on your specific crockpot and the recipes you choose.
The model/size of crockpot.  Most meals will cook perfectly in 3-6 hours on "low" in a large crockpot (6-7 quarts) or 8-10 hours on "low" in a small crockpot (2-4 quarts).  If you're not at home during the day, I highly recommend purchasing a programmable crockpot with a timer that you can set to switch to "warm" after the recommended cooking time. (It's OK if it sits on warm for 4+ hours – I do that all the time!) I tried seven different crockpots myself, and this 6-Quart Programmable Crock-Pot® is my favorite.  You can also use a standard light timer to turn off your crockpot an hour before you get home, but if the food sites longer than that it will start to get cold.
The type of recipe. Chicken breasts cook must quicker than other cuts of meat, so I recommend avoiding them on days when you're out of the house for more than eight hours.  (In fact, I only cook chicken breasts for 3-4 hour in my 6-quart crockpot.) If you're going to be out of the house for more than eight hours, focus on recipes with longer cooking times, like soups, stews, chilis, and roasts (beef or pork).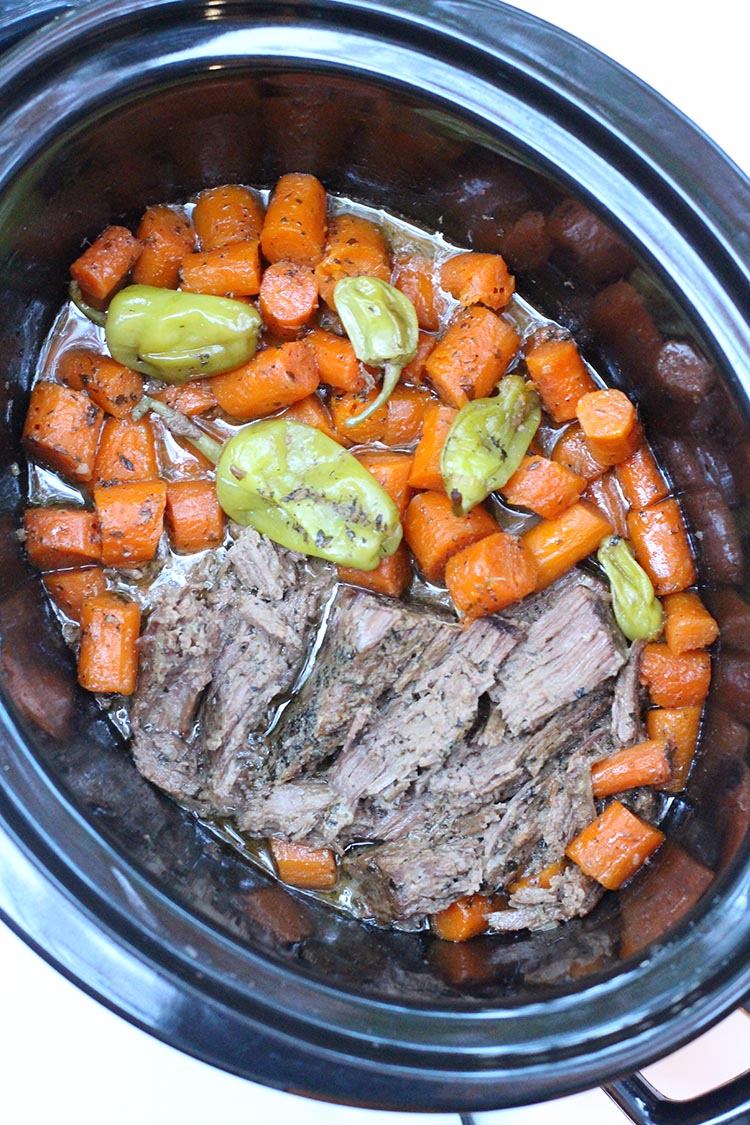 To help you get started, I went through my favorite recipes and picked 17 that do well with longer cooking times.  Most of them are cooked for 6 hours in a 6-quart crockpot or 8 hours in a 4-quart crockpot, but they should be fine cooking for 10-12 hours if you don't have a programmable model.
I made sure to include a variety of recipes with different taste and textures.  I even included some chicken recipes that do well because they have a lot of sauce.  Enjoy, Friends!
17 Healthy Crockpot Freezer Meals with Longer Cooking Times
None of them require any cooking ahead of time, so if you want to prep a bunch at once I put together a printable pdf with all of the recipes and a full shopping list:
CLICK HERE FOR THE FREE PRINTABLE RECIPES AND SHOPPING LIST. NO STRINGS ATTACHED.
Thoughts or questions?  Please leave a comment below and I'll respond as soon as I can.  I'd love to hear from you. XO, Kelly