This crockpot sloppy joe recipe is an delicious and easy meal that your whole family is sure to love.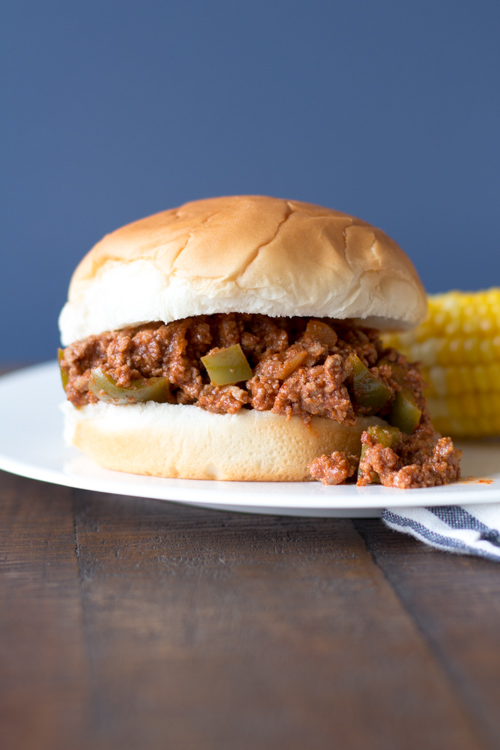 Anyone that has ever been around a little kid knows that they love to complain about what's for dinner. My favorite is when my three year old says, "I don't want to eat that, it's gross!" then ten minutes later, when he finally gives in to trying it says, "This is a yummy dinner, Mama."….KIDS!
Don't get me wrong, my kids usually try everything at least once and, for the most part, usually end up liking what we give them, but some nights it's nice to not have a struggle. That's why I love this recipe. When they ask me what's for dinner and I say, "Sloppy Joes". They say, "YES!"
This healthy spin on a traditional classic combines sweet and spicy for a flavor that the entire family enjoys. We like to use slider rolls because they are kid-sized. This makes them more manageable for little hands and also cuts down on the waste. A win-win!
Crockpot Sloppy Joes (Kid-Friendly!)
Yields: 6 servings
Ingredients
2 pounds 85% lean ground beef
 1 small yellow onion, diced
1 green pepper, diced
6oz can tomato paste
1/2 cup ketchup
1 tablespoon chili powder
1 teaspoon garlic powder
1/2 teaspoon black pepper (increase to 1 teaspoon if you like a little bit of spice)
1/2 teaspoon red pepper flakes
1/2 teaspoon celery seed
To Cook*
Combine all ingredients in crockpot and cook on "low" setting for 6-8 hours.
Crumble beef (I like to "mash" it with a potato masher!)
Stir.
To Freeze and Cook Later
Label your freezer bag with the name of the recipe, cooking instructions, and use-by date (three months from when you prepped the meal). Add all ingredients to your bag. Remove as much air as possible, seal, and freeze for up to three months.  When ready to cook, thaw in refrigerator overnight or in morning in water and and then follow cooking instructions above.
Serve on your favorite roll with corn on the cob or a fresh garden salad.
*You can add all of the ingredients to a large saute pan on the stovetop and cook for 10-15 minutes or until ground beef is cooked through.
---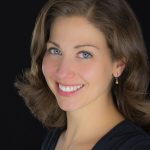 Jill Petrush Rogers is an artist and former bookbuyer/seller. Jill recently moved back to her hometown of Pittsburgh, PA with her husband, Tom, and their two energy-filled boys. Jill loves to channel her creativity by coming up with recipes as a contributing writer for New Leaf Wellness.