Is there anything better than soup made in the crockpot?  Probably only the way my house smells when it's done cooking.    Since I made so many healthy crockpot soup recipes last year, I decided to make a list of my 15 favorites.  Free printable recipes below!

What's so great about these crockpot soup recipes?
They're healthy.
THEY'RE DELICIOUS.
They're super easy to throw together in the morning or prep and freeze over the weekend (printable recipes and grocery list below).
Did I mention that my kids love these soup recipes too?  #winning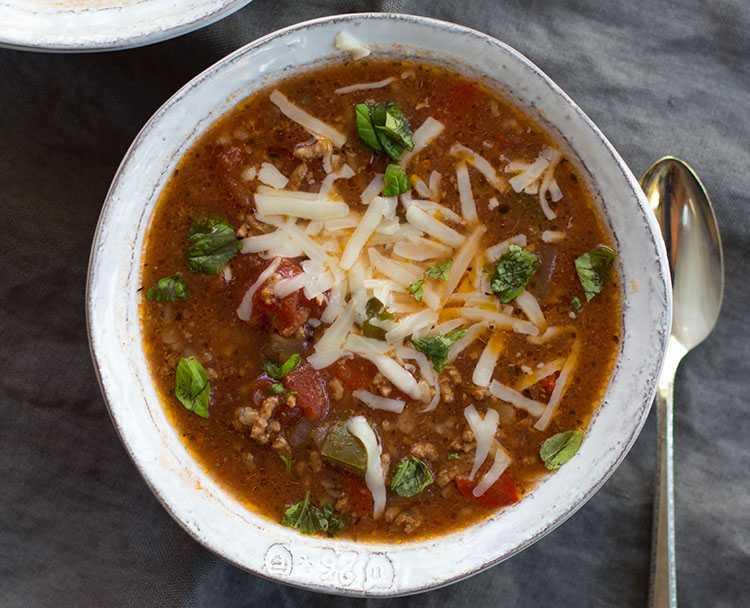 These are all recipes that I've tried myself and feel good serving to my family.  Enjoy, Friends!
15 Healthy Crockpot Soups You Can Freeze Without Any Cooking Ahead of Time
Add all of the ingredients to the crockpot and turn it on or add them to a gallon-sized plastic freezer bag and freeze for later.
Crockpot freezer meals are good for at least 3 months in the freezer, so if you're super motivated and want to make all 15 recipes at once, CLICK HERE for all of the free printable recipes and a full grocery list. 

To cook, thaw overnight in the fridge or in the morning in water and then dump into the crockpot.  Serve with a side of bread and dinner is done!
Thoughts or questions?  Please leave a comment below and I'll respond as soon as I can.  XO, Kelly