Are you looking for new recipes to try this month? I've got you covered. I came up with a list of 12 crockpot recipes that are super easy to throw together in the morning. If you're motivated, you can even prep and freeze all of them this weekend (full grocery list below!).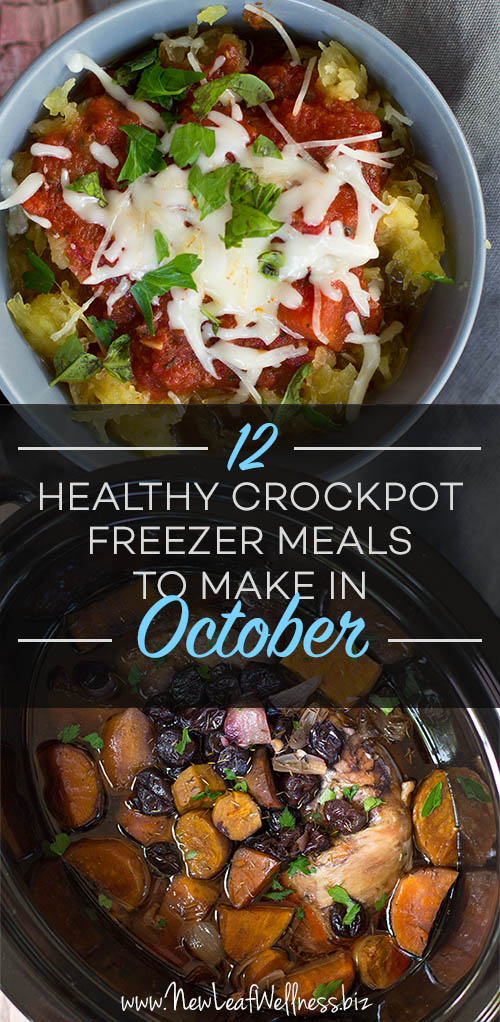 What's so great about these recipes? 
They're healthy (most of them include seasonal veggies like bell peppers, squash, green beans, limes, swiss chard, or sweet potatoes)
They're very easy to prep
They're delicious! (I've tried all of them myself)
12 Healthy Crockpot Freezer Meals to Make in October
Garden Vegetable Soup with Pesto (Panera Copycat)
Cherry Pot Roast with Sweet Potatoes (inspired by the cherry pork loin that I made in this post)
Chinese Green Pepper Steak (also delicious cooked in a pan on the stovetop)
Spaghetti Squash with Marinara Sauce (you can add meatballs if you want)
Bonus recipe: Crockpot Apple Crisp!  This is a new recipe that I tried and loved.
CLICK HERE TO VIEW ALL OF THE FREE PRINTABLE RECIPES AND A FULL GROCERY LIST
I also went one step further and plugged the recipes into a calendar so you'll know exactly when to eat each one.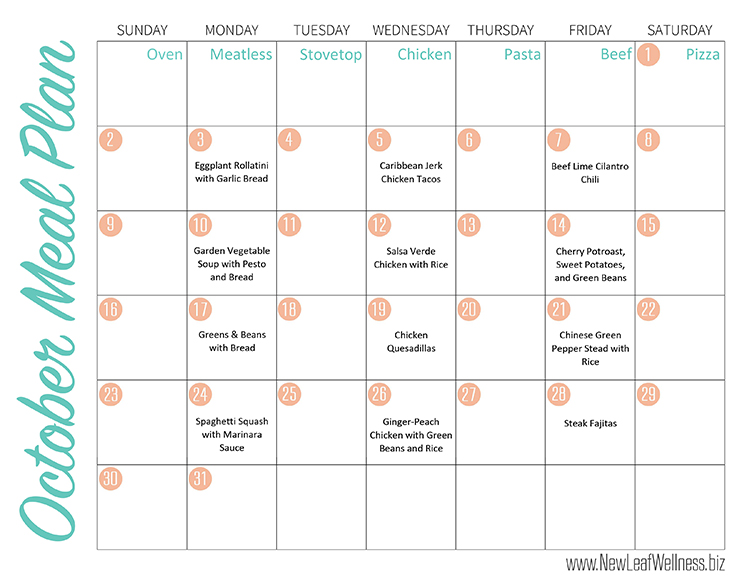 I started with a "theme" for each day of the week (meatless Monday, chicken, beef, etc), and then added the recipes in a way that helps us eat a variety of flavors and textures each week.
My husband, Andy, added text boxes to the calendar, so you can swap out meals that you don't want to make or fill out the entire month. Yay!
CLICK HERE TO VIEW AND DOWNLOAD THE FREE CALENDAR
Thoughts or questions?  Please leave a comment below.  I'd love to hear from you. XO, Kelly