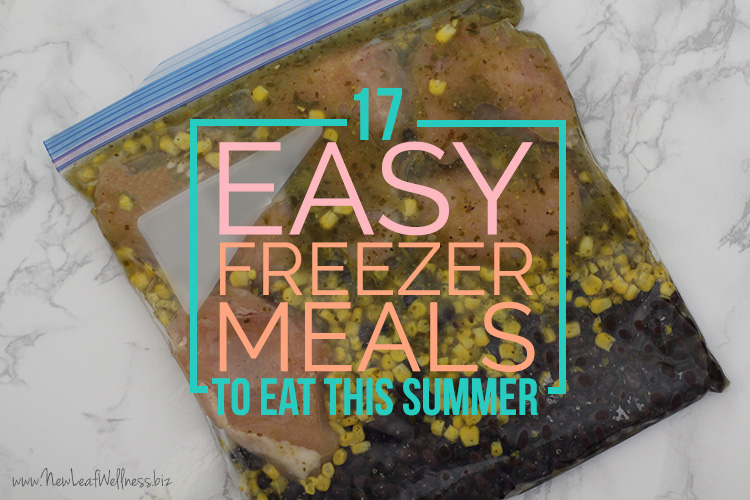 The dog days of summer are here.  We spent the last month in upstate New York visiting family, playing outside, and trying to survive 90 degree days without a/c.
To be honest, the last thing I want to do is heat up the kitchen.
I decided to make a list of easy freezer meals that can cooked with the grill or crockpot.  None of these meals require any cooking before freezing.  Simply combine the meats, veggies, and spices, and then pop them in the freezer.  They cook for the first time on the grill or crock so they taste like freshly prepared meals too.  Woot!
We personally taste-tested every recipe and gave them two thumbs up.  They're fresh, healthy, and perfect for summer. Dig in, Friends.
17 Easy Freezer Meals to Eat This Summer
Click the links above for more info about each recipe or download and print all of them for free below (including a full grocery list!).
CLICK HERE FOR A FREE PDF WITH THE RECIPES AND GROCERY LIST
Thoughts or questions? Please leave a comment below and I'll respond as soon as I can. XO, Kelly