One of my favorite ways to eat zucchini is in slow cooker lasagna in place of noodles.  Oh yum.  Here's the recipe so you can make it too!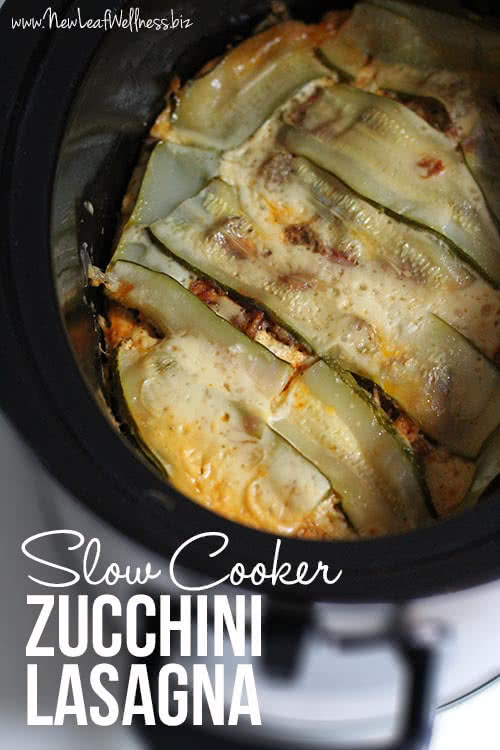 Last summer, I shared my five favorite zucchini recipes and slow cooker zucchini "lasagna" was one of them.  Replace the lasagna noodles with thinly sliced zucchini and you're good to go.
The biggest difference between zucchini lasagna and my favorite lasagna recipe is that I use a lot less sauce because the zucchini releases a lot of liquid while cooking.  I also add meat to make the meal extra hearty.  My husband and dad love that!
Making lasagna in your slow cooker is so much more convenient than your oven.  No need to heat up your kitchen and you can leave the house while it's cooking.  (Of course you can certainly make this recipe in your oven too – I've already made it twice that way this year and it's delicious.)
Subbing zucchini for the noodles in this lasagna recipe makes the prep time super fast because you don't have to boil any noodles.  Yay!

Slow Cooker Zucchini Lasagna with Meat Sauce
Ingredients
4 small zucchinis, ends cut off (you can sub two large zucchinis)
1 pound cooked ground meat or chopped meatballs
1/2 cup of your favorite pasta sauce
8 oz mozzarella cheese, freshly shredded (about 2 cups), divided
15oz container of part-skim ricotta cheese
1/2 cup Parmesan cheese, freshly grated
2 eggs
1 tablespoon dried parsley flakes
1 teaspoon salt
1/2 teaspoon cracked black pepper
Directions
Thinly slice (unpeeled) zucchini length-wise into thin strips, like lasagna noodles. It's easier to do this with a mandolin, but a large knife works just fine.  (It's OK if some are only a few inches long.)
Create cheese filling by combining 1 cup mozzarella cheese, ricotta cheese, Parmesan cheese, eggs, parsley flakes, salt, and pepper.
Create a layer of zucchini at the bottom of your slow cooker.  (It's OK if pieces overlap.)
Top zucchini with a rounded 1/2 cup of cheese filling, 1 cup meat, and 1-3 tablespoons sauce.
Continue layering zucchini, cheese, meat, and sauce until you only have enough zucchini left for top layer.  (A 6-quart slow cooker will have 4-5 layers and a 4-quart slow cooker will have 6-8 layers.)
Before you add the top layer of zucchini, add whatever sauce, meat, and cheese you have left.
Top with zucchini and remaining 1 cup of mozzarella cheese.
Cover, and cook on low for 6-8 hours.
Turn off slow cooker and let rest for at least 30 minutes, so juices become more set.
This might defeat the purpose of using zucchini instead of noodles, but we like to eat ours with a big piece of crusty garlic bread!  YUM.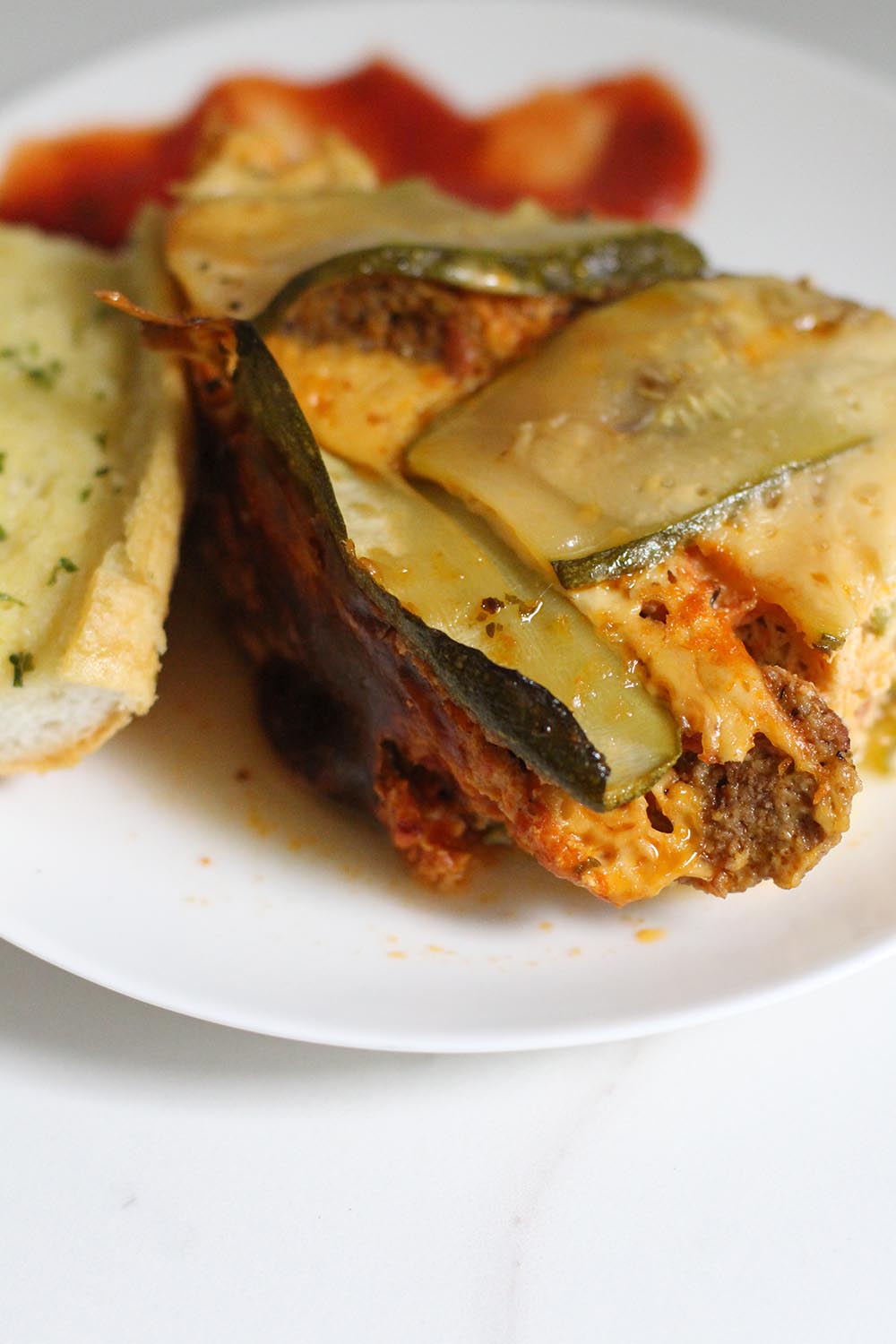 ---
Looking for more summer slow cooker recipes?  Check out my 'Easy & Healthy Slow Cooker' cookbook!  Every recipe inside is inspired by fresh, seasonal ingredients.
Here are some of my other favorite zucchini recipes, too.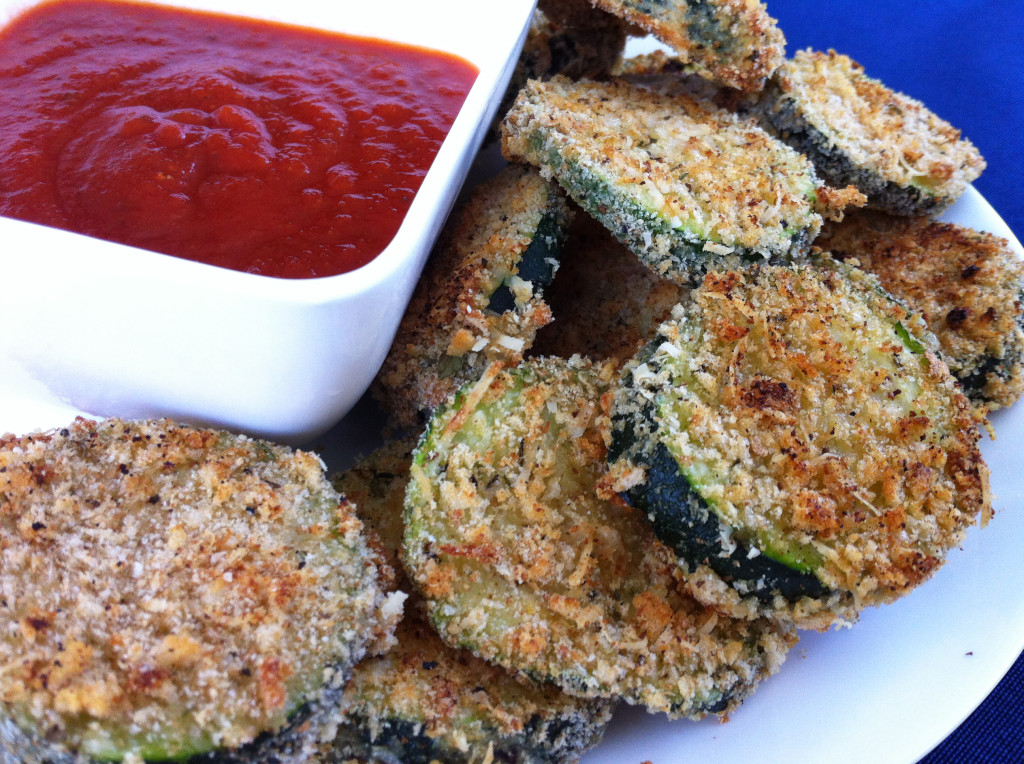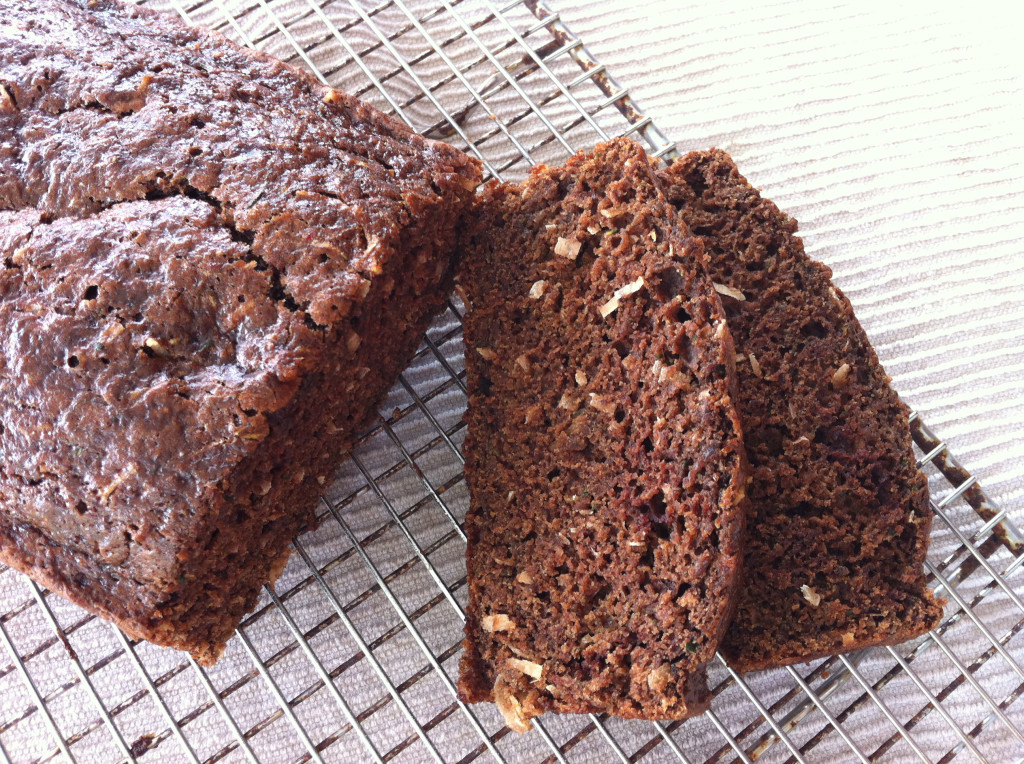 Chocolate Coconut Zucchini Bread