This slow cooker spring chicken soup recipe is a healthy and delicious meal full of fresh vegetables.  The addition of dill and orzo set it apart from other slow cooker soup recipes.  Add this to your meal plan this spring!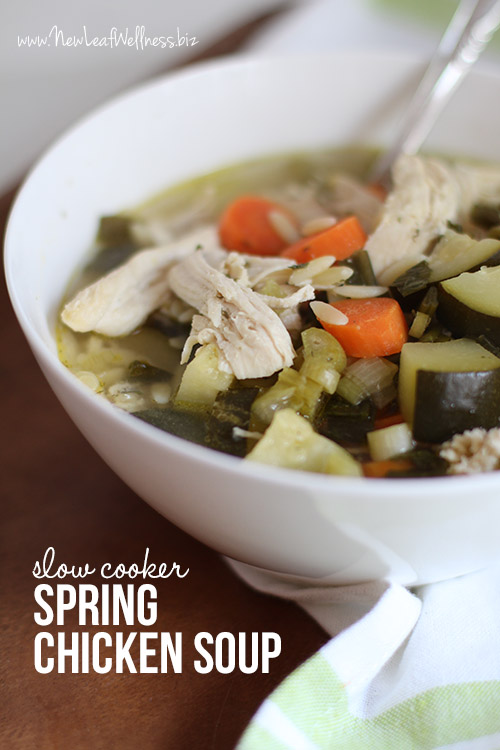 Contributing post from Jill @ The Galactagoddess

"Good soup is one of the prime ingredients of good living. For soup can do more to lift the spirits and stimulate the appetite than any other one dish." –Louis P. De Gouy, 'The Soup Book' (1949)
Yesterday, we said goodbye to my Grandfather-in-law, Pop. Passing just shy of his 94th birthday, Pop was the epitome of good living! I always liked to bring Pop soup…just to hear him say, "That's GOOOOOD soup!" He would eat soup any day of the year, whether the temperature outside was below zero or above one hundred!
This slow cooker spring chicken soup is super light, fresh, and delicious.  It's the perfect soup for spring and summer. Full of yummy vegetables, herbs and lemon juice …this ain't no chicken and dumplings!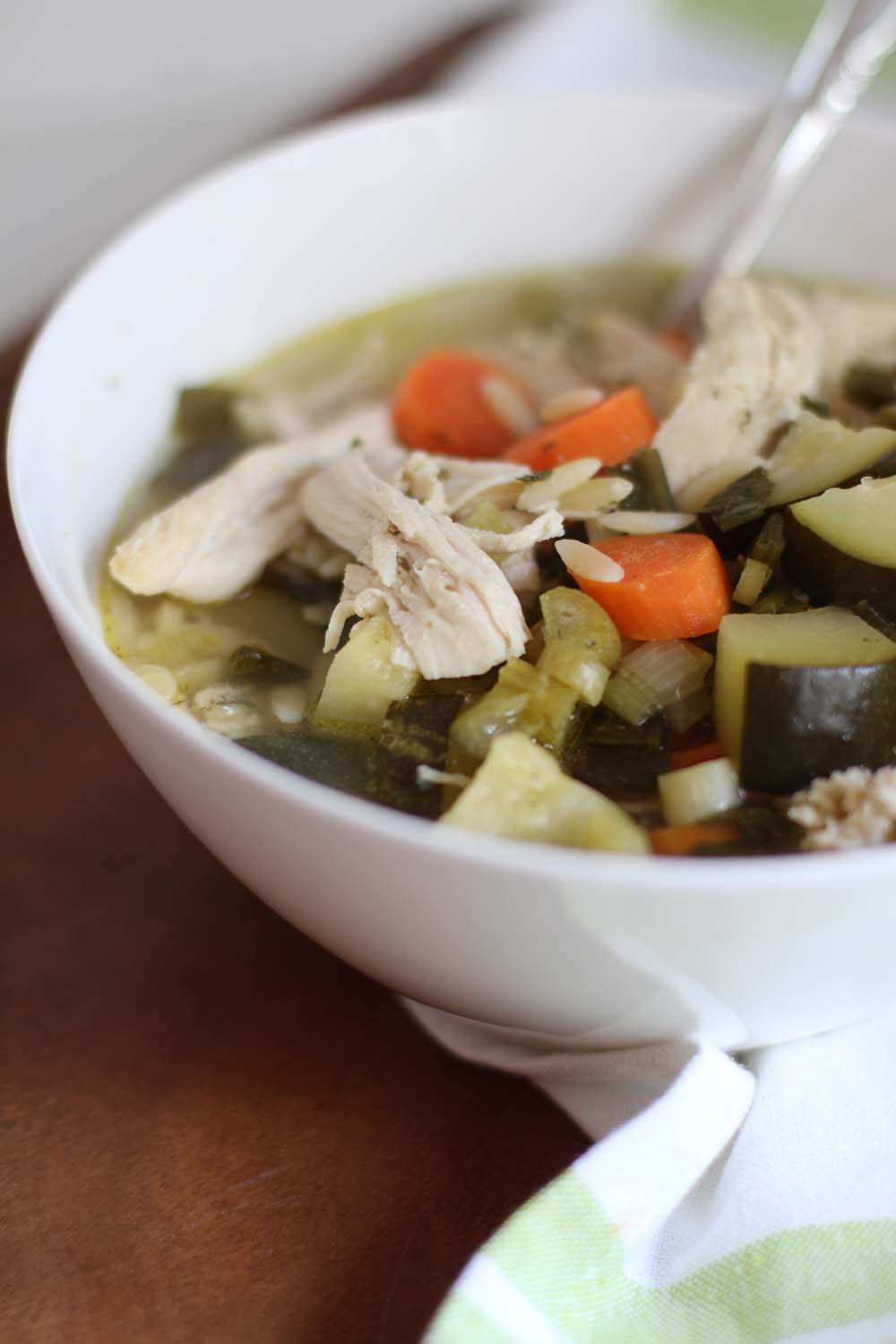 Slow Cooker Spring Chicken Soup
Yields: 8 servings
Ingredients
1 tablespoon olive oil
1-1.5 pounds boneless, skinless chicken breasts
48oz chicken broth (6 cups)
16oz water (2 cups)
1 bunch of scallions, chopped and separated into white & green portions.
1 garlic clove, minced
5 carrots, peeled and sliced
3 celery stalks, sliced
1 lemon, juiced
1.5 teaspoons dried dill
1.5 teaspoons dried parsley
1/4 teaspoon white pepper*
1/2 cup orzo
1/2-1 pound of lighter vegetables such as asparagus, zucchini, etc. (optional)
*white pepper is more subtle than black pepper and is a nice addition to any spice cabinet…especially when making fresh, light dishes. However, black pepper will work too!
Directions
Place olive oil, chicken breasts, broth, water, WHITE portion of the scallions, garlic, carrots, celery, lemon juice, dill, parsley, and white pepper in the slow cooker.  Add lighter vegetables (if using).
Cook on "low" setting for 6 hours.
Add GREEN portion of the scallions, orzo*.
Cook on "low" for additional 1/2 hour.
*although it is convenient to add your pasta directly to your slow cooker, if you are planning on eating this soup in more than one sitting, I recommend making the orzo on the side and then adding it as eaten. I find when pasta sits in soup for a few days it gets mushy and the broth gets starchy.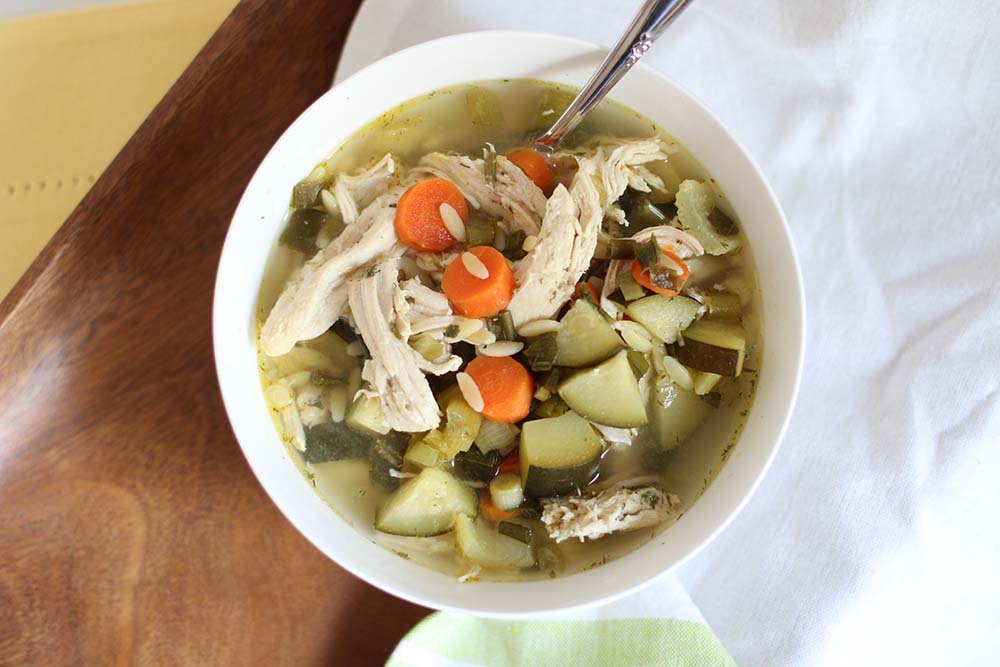 ---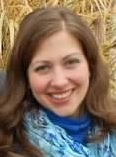 Jill Petrush Rogers is a full-time working Mama to two very active little boys. After becoming a Mama, she realized that her mission is to help others meet and/or exceed their own personal breastfeeding goals.  And so, she became a Certified Lactation Counselor.  You can follow Jill's personal journey on her blog The Galactagoddess and on Facebook.