Are you as rushed in the morning as I am?  Here are 31 healthy breakfasts that you can make ahead of time and then store in your refrigerator, freezer, or pantry.  Yay!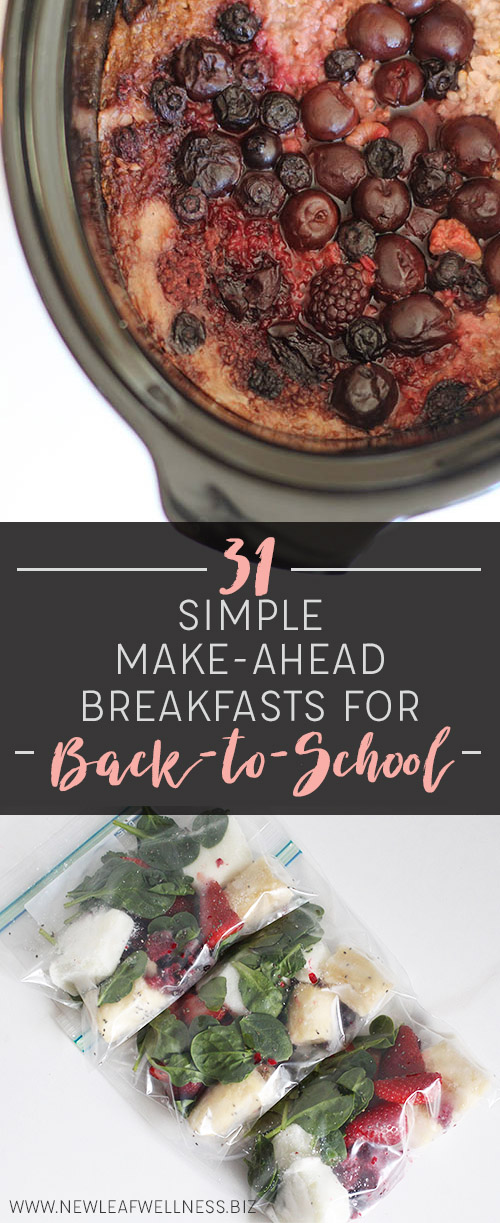 I really love breakfast, but I feel like a zombie when I wake up.  Most mornings I grab a granola bar or toast and drink my coffee with my one-year-old on the couch.  I want to be better when my daughter goes back to school this month, so I decided to put together a list of easy breakfasts that can be made ahead of time.
I made 50 servings of freezer-friendly breakfasts last year and we loved them, so I'm excited to try some new ideas this year.
What's so great about these breakfast ideas?
They're simple and healthy.
They're delicious! (I've tried at least half of them myself.)
They can be prepped ahead of time and then stored in the refrigerator, freezer, or pantry.

31 Simple Make-Ahead Breakfasts For Back-to-School
Do you have any easy and healthy breakfast idea to add to my list?  Please leave a comment below!  XO, Kelly