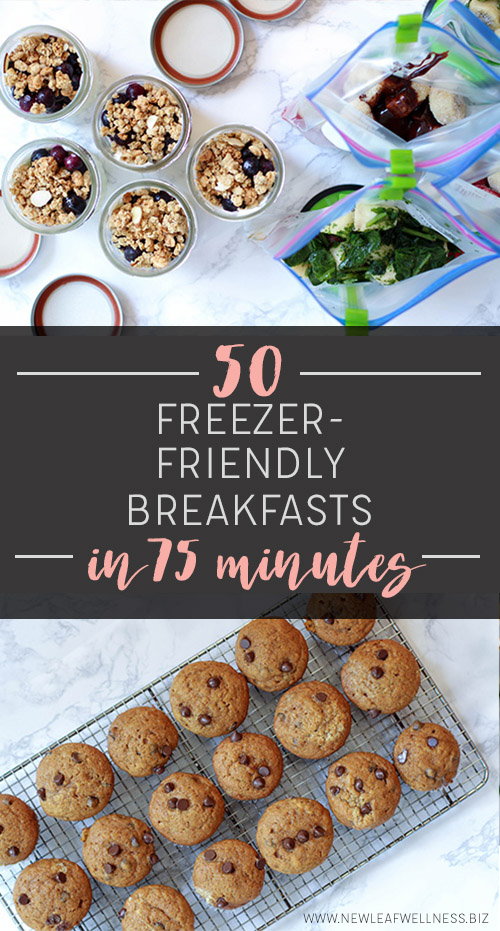 My oldest daughter is going to first grade this year, so I decided to stock our freezer with a bunch of easy and healthy breakfasts.  I was able to make 50 servings in only 75 minutes.  Yay!
Here's what I made:
I'm including links to the original recipes above, but my modifications and step-by-step instructions are typed up in this free pdf:
CLICK HERE FOR THE FREE RECIPES AND FULL GROCERY LIST

What's so great about these recipes?
I made all five recipes in 75 minutes. (That works out to 90 seconds per serving!)
I only spent $27.87 on groceries. (56¢ per serving)
Our mornings will be less stressful because we have so many homemade breakfasts on-hand.
These are all breakfasts that I've made and frozen before so I know that they're delish.  We've also eaten about half of them in the time it took me to write up this post.  SO GOOD.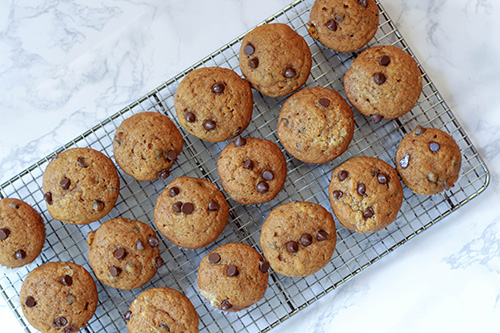 I've been horrible about eating breakfast lately, so I know these meals are going to help us so much.  Adios donuts, poptarts, and sugar cereals.  I'm excited to make a change.  Not only will these be great for me first thing in the morning, but they're healthier options for my husband and kids.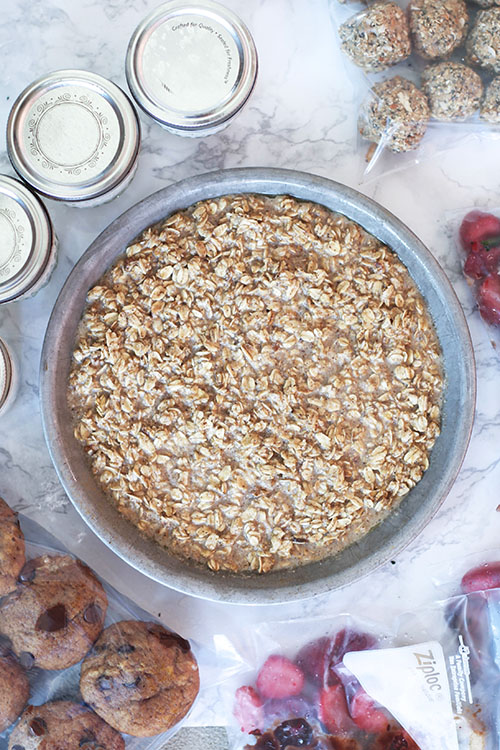 I developed an egg sensitivity this year, so I didn't make any savory meals, but if you're an egg-person here are some of my favorite freezer meals that I've made in the past:
Thoughts or questions?  Please leave a comment below and I'll respond as soon as I can.  XO, Kelly