If you're following the Paleo diet, your life is about to get a whole lot easier.  Here are 31 healthy, delicious, and budget-friendly recipes that you can freeze for your crockpot.  Free printable recipes and grocery list below!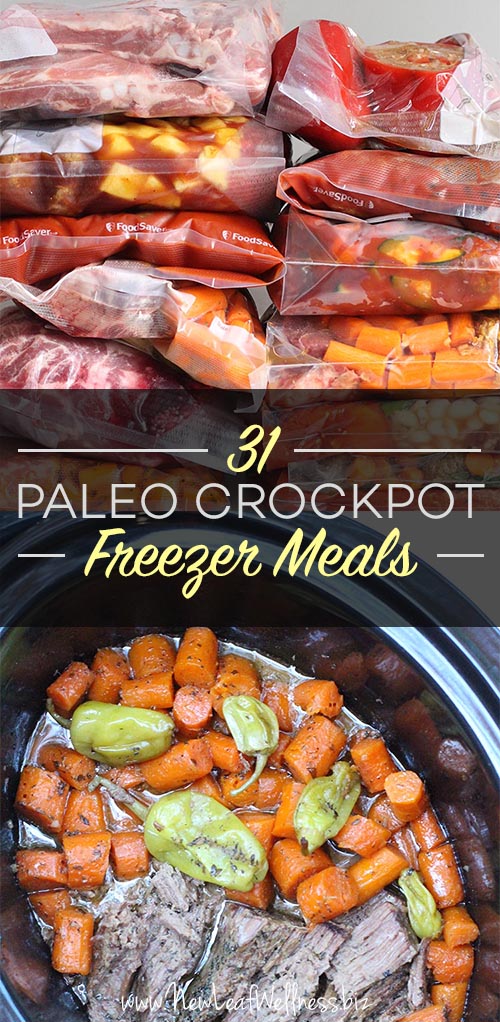 I've been researching the Paleo diet and it seems like some foods fall in a "Paleo gray area" and are considered OK by some people and not by others.
Just to be clear, the recipes below are:
dairy-free
grain-free
gluten-free
soy-free
sugar-free
free of processed foods (except canned tomatoes)
absolutely delicious! (because that's what matters most to me when cooking)
Some of the recipes contain:
sweet potatoes
honey
olive oil
apple cider vinegar
I tried to stick to a strict Paleo diet, but I wanted to make sure the recipes would taste delicious.   I also wanted to include common ingredients that are available at most grocery stores.  No fancy stuff here!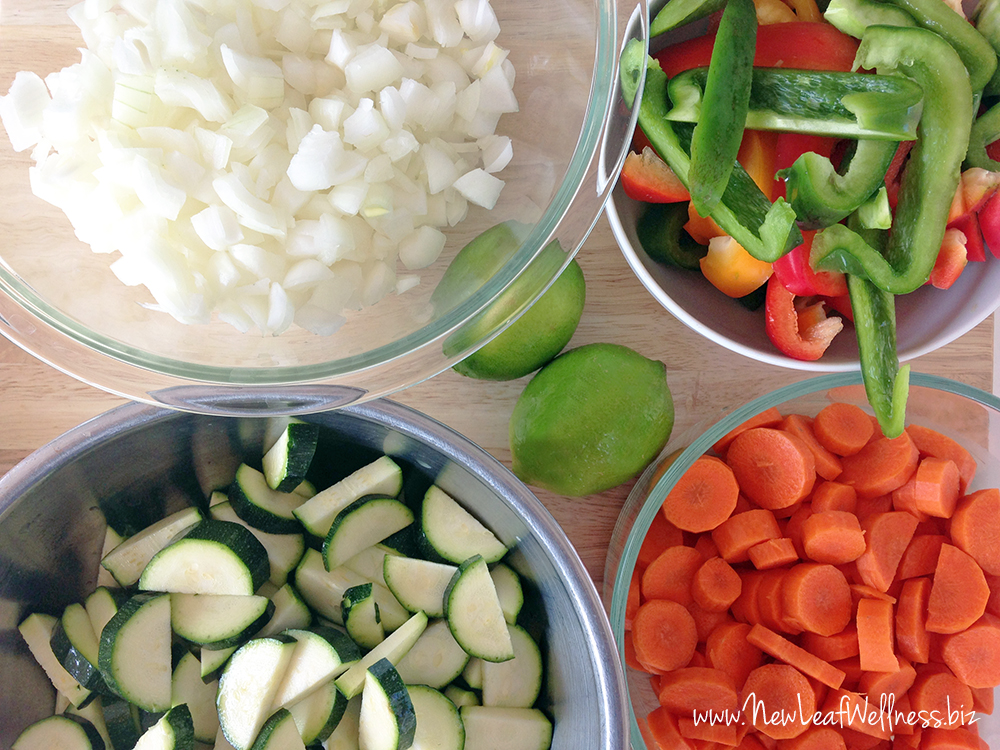 If you're new to crockpot freezer meals you're going to get hooked:
There's no cooking required ahead of time.  Simply combine the meat, vegetables, and spices in freezer bags and freeze for up to three months.
The meals cook for the first time out of the freezer and don't taste like leftovers at all.
You can save a lot of money by buying the ingredients in bulk.
I don't follow the Paleo diet myself, but I've made thousands of crockpot freezer meals over the years so I know a good one when I see one.  These are the best Paleo recipes that I've tried myself or found on the web.  (I literally spent hours and hours and days searching for good ones.)  Enjoy!
31 Paleo Crockpot Freezer Meals
Most of the original recipes don't have freezer instructions, so I typed up exactly how I would freeze and cook each one.  I even included a full grocery list if you want to make all 31 at once.
CLICK HERE TO VIEW AND SAVE THE FREE RECIPES AND GROCERY LIST
(Update 12/19: The ingredients from recipe #8 were accidentally omitted from the list!)
Crockpot freezer meals are good for at least three months, so if you spend a couple of hours prepping these meals over the weekend and you'll be set with meals for a long, long time!

Thoughts or questions? Please leave a comment below and I'll respond as soon as I can. XO, Kelly