Here's everything you need to know about organizing a freezer meal prep party with friends.  It's the perfect excuse to spend time with your girl friends and stock your freezers at the same time!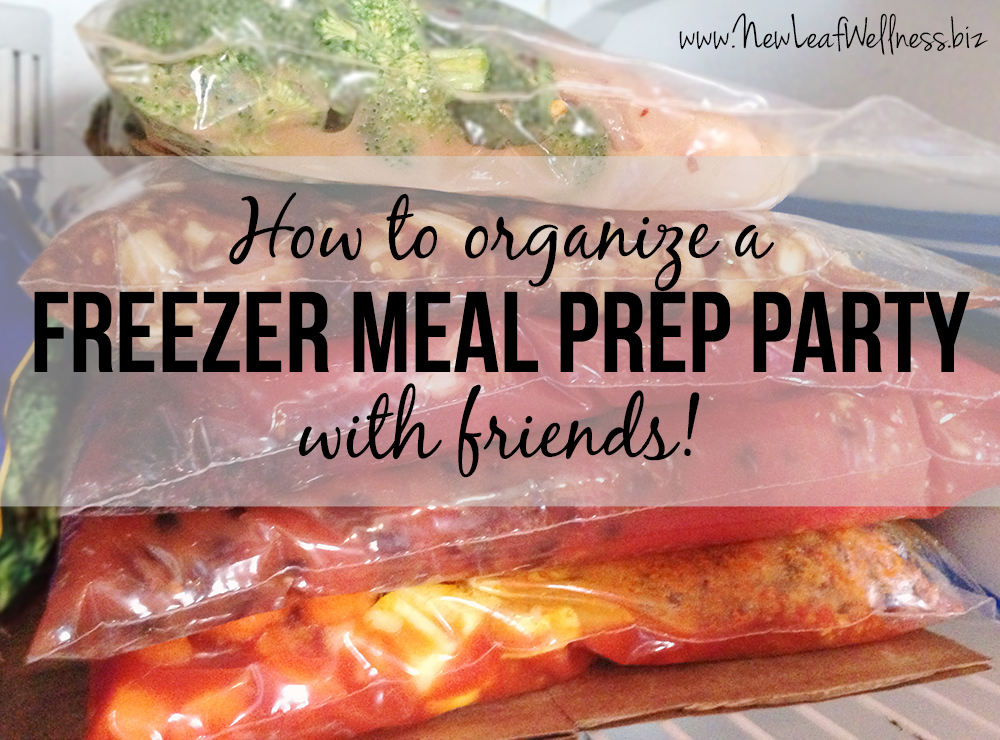 Before my third daughter was born, I stocked my freezer with 27 homemade freezer meals.  We loved those homemade freezer meals so much that we ate them quickly!
So, when my baby was about three months old, I got together with two of my best friends and we each prepped five freezer meals for our crockpots.  It took us less than two hours to prep the meals and it was so much fun!
What We Made
Here's the grocery list we used: Freezer Meal Prep Party Grocery List
What I Learned
Work together with your friends to decide on five recipes that you want to make (more than five would probably be too much).
Have someone from the group make a grocery list with all of the necessary ingredients and send it to everyone in the group so they can go grocery shopping. (You can also make the five meals that we made using the grocery list above.)
After circulating the grocery list, decide if there are "staples" that someone can bring to share with the group. (For example, spices and oils so everyone doesn't have to buy their own.)
Get together at someone's house with a lot of workspace.  If you make mostly "no-cook" freezer meals, you can spread out on any available surface, like the kitchen counters and dining room table.
Bring printed copies of the recipes to your freezer meal prep party.
Ask everyone to bring their groceries and the prep materials that they'll need.  For example, freezer bags, a cutting board, knife, and vegetable peeler.  A cooler to transport the meals home is a good idea too.
Prep your meals together.  Work on one recipe at a time to avoid confusion.
I also learned that prepping freezer meals with friends is a lot of fun and having a freezer stocked with homemade meals is very convenient!
————————–
PS If you're looking for more tips and recipes, check out my No Cook Freezer Meals cookbook.  It includes tons of freezer meal tips for beginners, 18 "no-cook" freezer recipes, a grocery list for all 18 recipes, and nutrition info.