Looking for something new to make for dinner tonight?  Here are 25 totally different and totally delicious chicken crockpot recipes!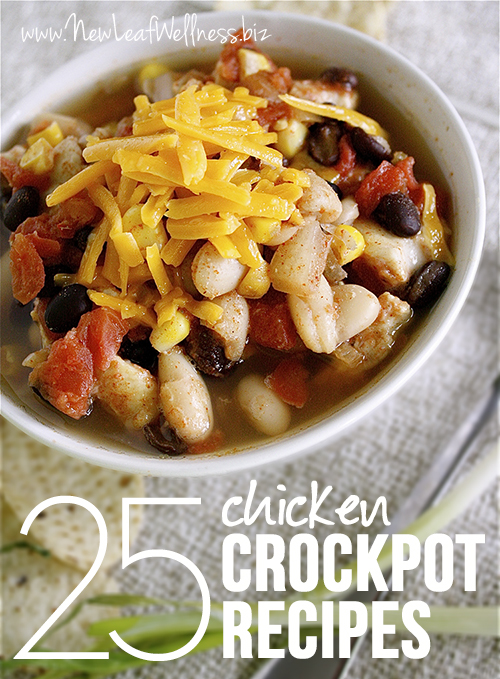 (Photo of my chili by The Sweeter Side of Mommyhood)
If you know me, then you know that I love a good chicken crockpot recipe.  Heck, I even have boards on Pinterest devoted to chicken and crockpot recipes.
Not only are chicken crockpot recipes absolutely delicious, they can be frozen raw for nights when you don't have time to cook.  (If you're new to freezer cooking, here's how to freeze a crockpot recipe in three easy steps.)
Below, you'll find 25 recipes that I've either made myself or are next on my cooking list.  I'm including a variety of dishes inspired by Indian, Asian, Mexican, and all-American cuisine. These chicken crockpot recipes taste so different that you can make a few of them in the same week!
Twenty-Five Chicken Crockpot Recipes
Questions?  Leave a comment below and I'll get back to you as soon as I can!