Did you know that you can freeze homemade meals for your crockpot?  You can and it's so easy!  Let me walk you through the three simple steps.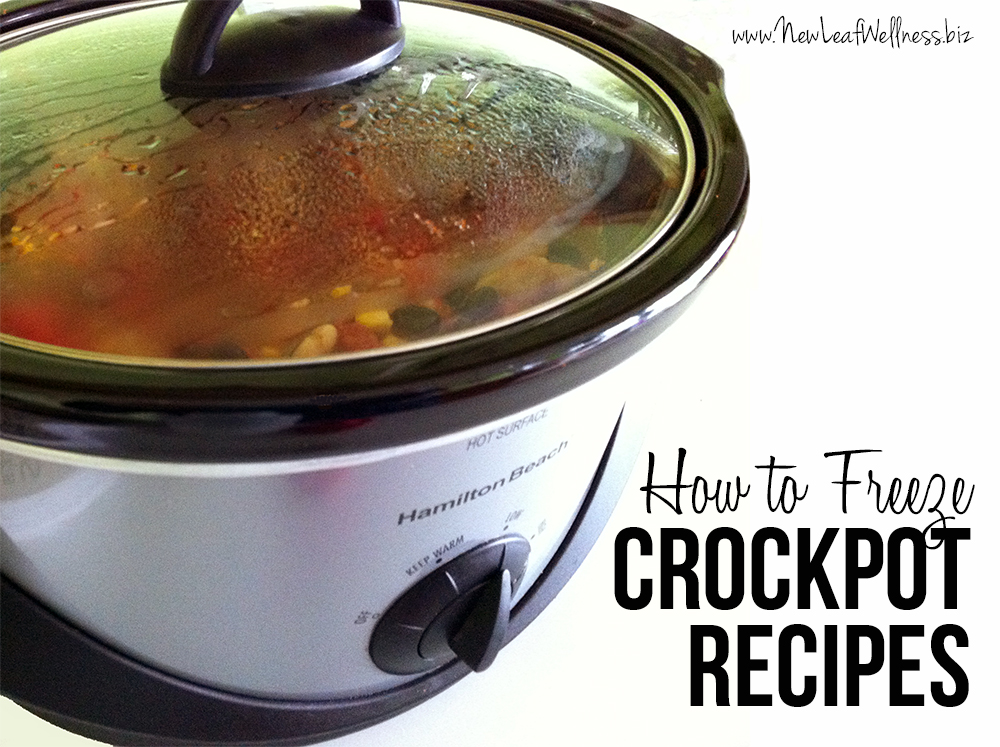 Imagine this: You dump a bag of chopped veggies, meat, and sauce into your crockpot, add its lid, and turn it on.  Eight hours later, dinner is done.
No, this is not a dream.  This can be your reality if you start freezing meals for your crockpot.
And guess what?  IT'S EASY.  Most crockpot meals can be frozen without any cooking ahead of time. Simply combine the meats, vegetables, sauces and spices, and freeze!
Since they don't require any cooking ahead of time, the prep process is super easy and quick.  Plus, the meals cook for the very first time out of the freezer, so they don't taste like leftovers at all.  Genius!
Here's everything you need to know to freeze your very first crockpot recipe.
How to Freeze a Crockpot Recipe in Three Easy Steps
Follow the crockpot recipe, but put the food into a gallon-sized plastic freezer bag instead of the crockpot.  (Most crockpot recipes tell you to place the meat, vegetables, and sauces in the crockpot raw, so they can be frozen raw too.)
Add the meat to the freezer bag last so it's the first ingredient poured into the crockpot.
Remove as much air as possible from the freezer bag so the meal stays fresh. (You can watch me demonstrate in this YouTube video.)
When you're ready to eat, thaw the frozen meal in your refrigerator overnight.  In the morning, place it in your crockpot and add 1-2 hours of additional cooking time if the meal isn't totally thawed.
Here are 25 crockpot recipes that you can freeze raw.
—————————-
PS If you're looking for more tips and recipes, check out my No Cook Freezer Meals cookbook.  It includes tons of freezer meal tips for beginners, 18 "no-cook" freezer recipes, a grocery list for all 18 recipes, and nutrition info.