Here are 25 crockpot recipes that you can freeze raw. Simply combine the meats, vegetables, sauces and spices, and freeze!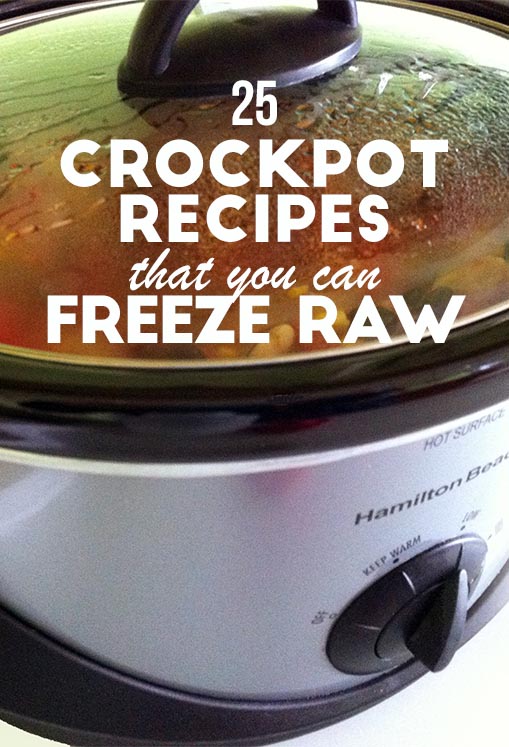 Since none of these crockpot recipes need to be cooked before freezing them, the prep process is super fast.  They're the perfect recipes for busy moms who struggle to get dinner on the table, let alone stock their freezers too.
Prep a couple of these crockpot freezer recipes while your kids are napping (or watching TV) or set aside a few hours on the weekend to stock your freezer.  Whatever works for you.
All of these freezer meals cook for the first time in your crockpot.  That means they taste just as good as freshly-prepared meals – not like leftovers at all!
Curious how it all works?  Check out the recipes below!

Twenty-Five Crockpot Recipes That You Can Freeze Raw
If the recipe doesn't contain freezer directions, simply combine all of the ingredients in a gallon-sized plastic freezer bag and lay flat in your freezer. SO EASY.
When you're ready to eat, thaw the frozen meal in your refrigerator overnight.  In the morning, place it in your crockpot and add 1-2 hours of additional cooking time if the meal isn't totally thawed.  Enjoy!