Looking for summer dinner ideas?  Here's what my family ate for dinner in July…plus links to the recipes!
Moms are always asking me what we eat, and how I manage to cook 5-6 nights a week with 2 little ones (plus being pregnant with baby #3).
I share all of the recipes that I try on Pinterest.  I have boards dedicated to "My Eats" and "Pinned It. Tried it" where I share all of my recipe reviews.  You can find me @kellymcnelis.
Here are some of my favorite summer dinner ideas.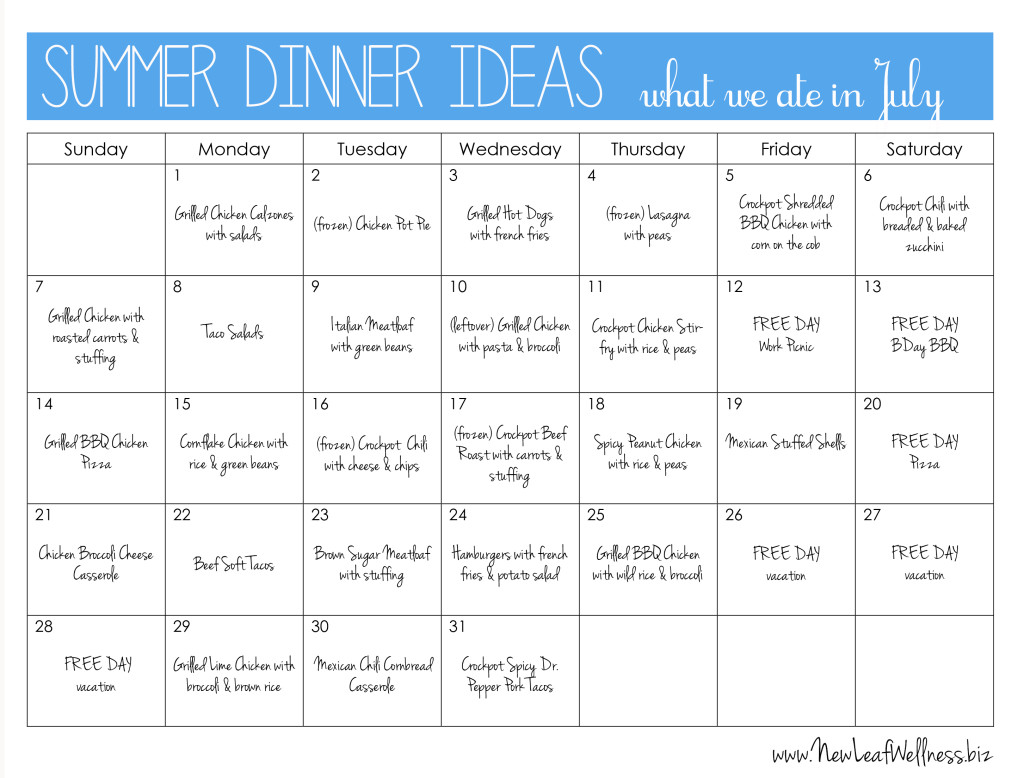 And here are the links to the food that we ate that has already been featured on my blog.
If you're looking for more dinner ideas, check out the blog post that I wrote about meal planning for two weeks at a time to see what we ate in February. (It also includes a link to my free calendar printable that you can use to plans meals in advance.)
In our house, we share our weekly dinner menu on the DIY framed chalkboard hanging in our kitchen.  That way the whole family knows what we're eating that week.  (Except maybe my 3 year old and 2 year old, who certainly can't read yet.)
I hope these summer dinner ideas give you some cooking inspiration for the rest of August.
What's your favorite summer dinner dish?  Please share in a comment below!