I have a treat for you today – the most-used recipe card in my recipe card box.  It's called "Mexican Chili Cornbread Casserole" and it's delicious.
Truthfully, I don't have a recipe card box.  I have a recipe binder and it's full of recipes ripped out of magazines, recipes that I've printed over the years, and messy, hand-written recipes that I've written on scraps of paper.
Mexican Chili Cornbread Casserole is one of my hand-written recipes.  I started making it in 2006 when my husband and I got married and it's evolved over the years into the perfect one-dish meal.  The written recipe has all kind of ingredients crossed out and added over the years.  Like all of my recipes, I like to experiment until it's just right.
I hosted Easter this year and my aunt saw Mexican Chili Cornbread Casserole on the dinner menu chalkboard that I have hanging in my kitchen.  She asked for the recipe, and I figured it was time to share it will all of you, too.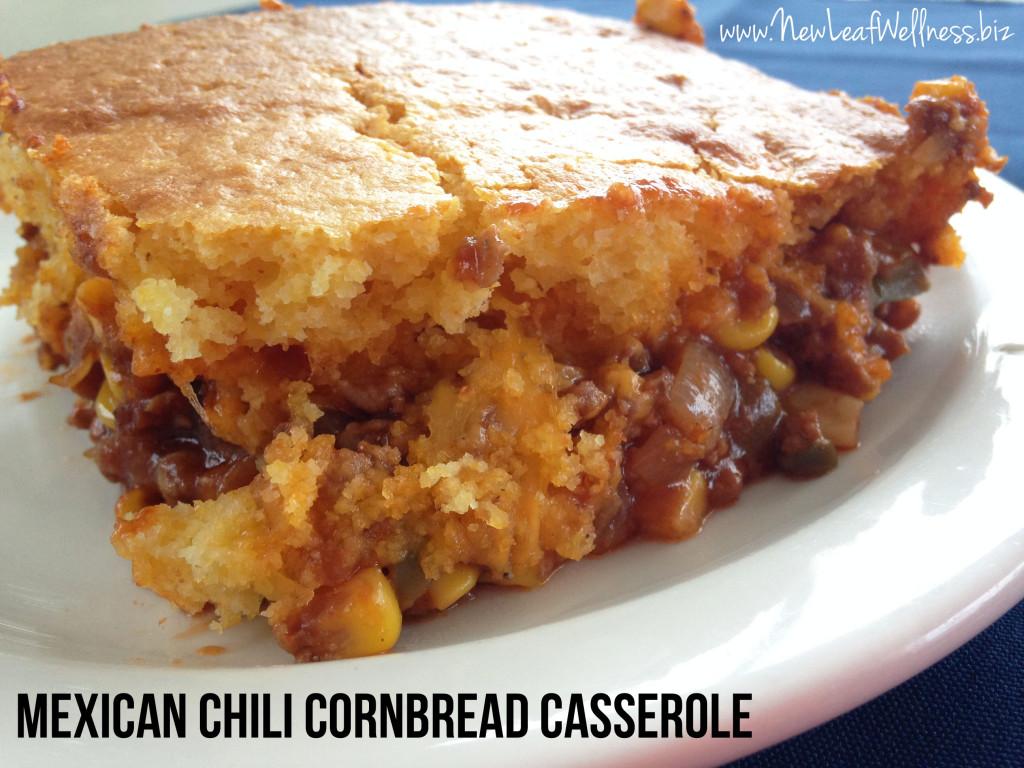 This is a super simple and easy recipe.
I swear.  Anyone can make it.
If you want something even quicker and easier, check out my recipes for Slow Cooker Sausage Spinach Tomato Soup and Slow Cooker Turkey Black Bean Chili.  All of the recipes in my cookbook can be prepped in 15 minutes or less.
But sometimes I like to cook dinner on my stovetop or in my oven.  (Like my famous Chicken Pot Pies.)
This Mexican Chili Cornbread Casserole recipe starts by creating the delicious chili layer on your stovetop with lean ground beef, peppers and onions, corn, and taco seasonings.  You also add a can of condensed tomato soup.  (Sounds odd, right?  I promise it tastes amazing!)
Then you top the chili layer with shredded cheddar cheese and store-bought cornbread mix and bake it until it the casserole is topped with golden-brown-mouth-watering-cornbread-bliss.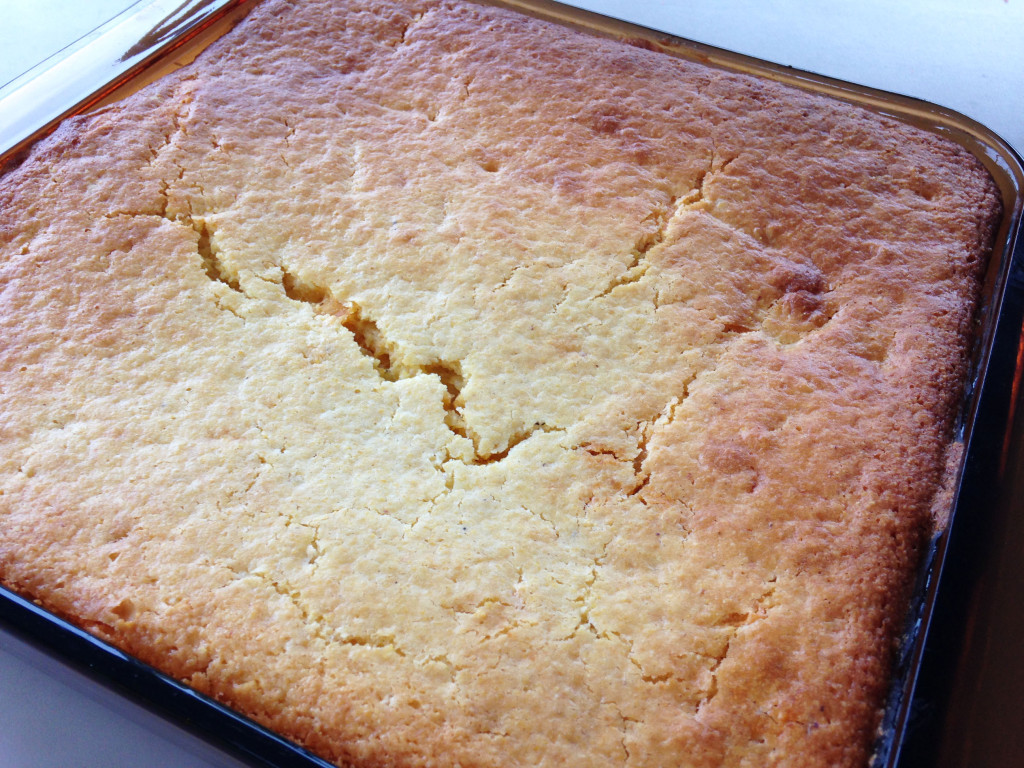 What makes my Mexican Chili Cornbread Casserole amazing is the combination of a slight spice in the chili and the sweetness of the cornbread topping.  Oh, so good.
It's also a casserole that contains everything that you need for dinner – meat, vegetables, and a grain.  That means you don't have to waste time preparing side dishes.  (You also don't have to wash extra pots and pans.  Wahoo!)
Mexican Chili Cornbread Casserole Recipe
Ingredients
1 pound lean ground beef
1 medium-sized yellow onion, chopped (about one cup)
1 pepper (any color), chopped (about one cup)
1 cup frozen corn
1 package taco seasoning mix
1, 10.75oz can condensed tomato soup
1 teaspoon crushed red pepper flakes
1/4 pound mild cheddar cheese, shredded (about one cup – please shred your own!)
1 box of Jiffy corn muffin mix + the necessary ingredients listed on the box (Jiffy calls for one egg and 1/3 cup milk)
cooking spray
Directions
Preheat oven to 350 degrees F.
Spray a large pan with cooking spray, and add onions and peppers.  Cook on medium-high heat until onions and peppers are tender.
Add lean ground beef and cook until beef is cooked through and onions and peppers are soft.
Add corn, taco seasoning, condensed tomato soup, and crushed red pepper flakes.  Cook until heated through.
Pour contents of pan into a 8×8″ casserole dish.  Cover with shredded cheese, and set aside.
In a bowl, prepare corn muffin mix according to directions on package.  Pour corn muffin mix over 8×8 casserole.
Place in oven and bake 40 minutes or until top is golden brown and cooked through.
Enjoy!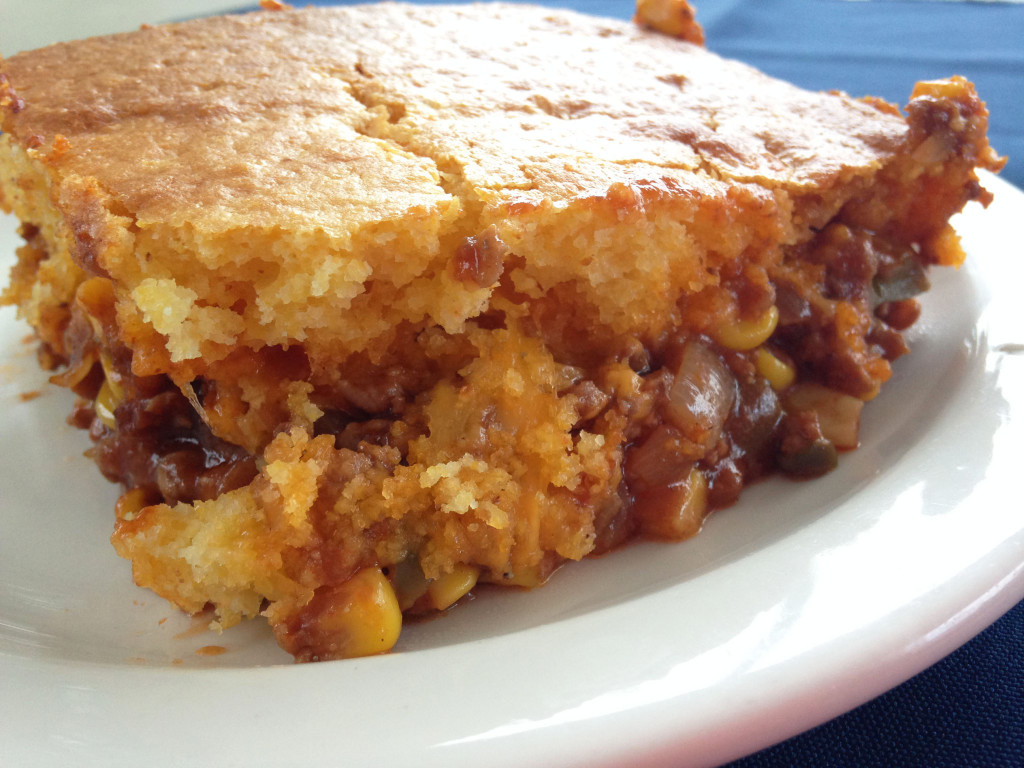 Question: How do you keep your recipes organized?