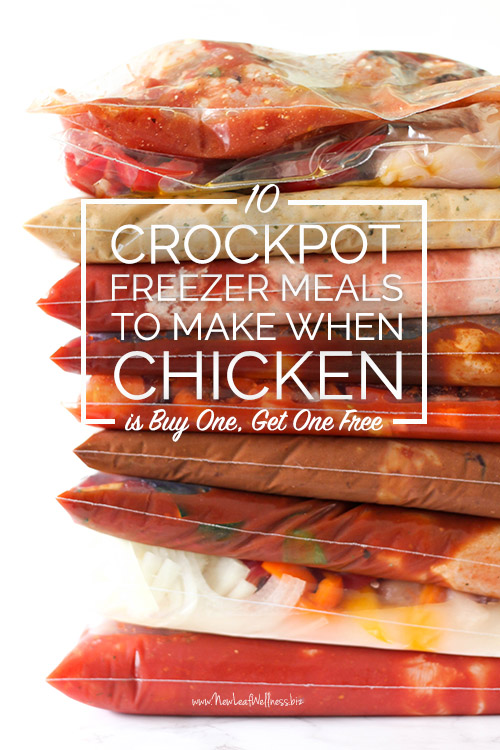 When I saw that all-natural, antibiotic-free chicken breasts were buy one, get one free at the grocery store, I knew I had to make some freezer meals.  Meat is the most expensive ingredient in freezer meals, so buying it on sale is an easy way to save money.  In fact, I used 16 pounds of chicken in these recipes and got 8 of them for free (a savings of $47.92!!).
Here's what I made:
Chicken Artichoke Marinara Sauce (recipe in printable below)
CLICK HERE TO SEE THE FREE PRINTABLE RECIPES AND GROCERY LIST
In our house, freezer prep sessions are typically full of new recipes that I am creating for our cookbooks. This was the first time I was planning to share my recipes in a blog post, so I decided play it safe and choose 10 of my family's favorite chicken recipes. I already know that the recipes are top-notch so I can easily pull one of the bags out of my freezer and serve it to guests (which is exactly what I did with the Chicken Alla Vodka).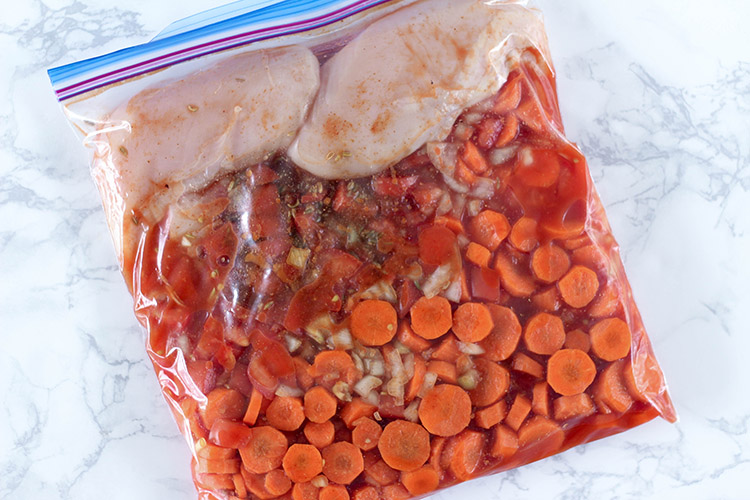 Here were the highlights of making all 10 at once:
I only spent $106 on groceries, which is incredible considering I bought so many all-natural and organic ingredients (it works out to only $10.06 per meal!).
I made all 10 meal in three hours (18 minutes per meal).  I'm not nearly as fast as Kelly (yet!) AND I was entertaining my 3 year old, so this was a leisurely prep session for me, but I'm certain that minus distractions this would take no more than two hours.
I was able to stock our freezer with healthy and delicious meals in one single afternoon.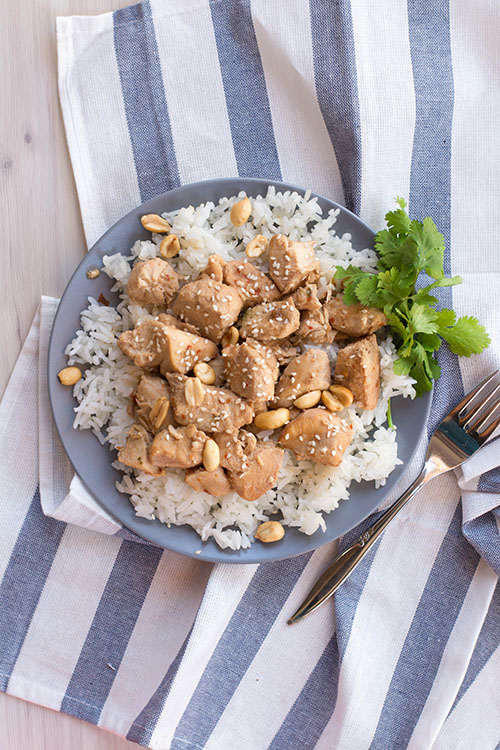 I made a promise to myself that next time I take on a prep season I will have someone else occupy my children, but here are a few other shortcuts I plan on taking next time:
Start with a clean counter, sink, and dishwasher.  It is so important to me to have a clean kitchen all of the time, but especially when I do a prep session. I need as much counter space as possible. Utensils, bowls and empty cans add up in my sink pretty quickly. I even recommend starting with an empty dishwasher so that you can rinse everything off, load it up and call it a day.
Get out all of the necessary ingredients ahead of time.  There is nothing worse than getting out of your prep session groove to fish through the spice cabinet. Therefore, I like to have all of my ingredients (except for the meat) out (another reason to have a clean and clear counter!).
Buy peeled garlic and frozen diced onions. I love, love, love garlic and onions, but mincing and dicing is definitely one of the most time consuming elements of prep sessions. I always knew that grocery stores sold pre-peeled and even pre-minced garlic, but I actually had no idea that you could buy diced onions in the freezer section. These items may cost a tad more than conventional garlic and onions, but they will save oodles of time…totally worth it!
Although it took most of my afternoon to make these meals, they saved me a lot of time in the long run.  We already ate eight of the 10 meals and loved them, and I didn't have to cook at all on those days.  Yay!

Thoughts or questions? Please leave a comment below. I'd love to hear from you.
---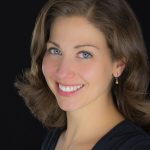 Jill Petrush Rogers is an artist and former bookbuyer/seller. Jill recently moved back to her hometown of Pittsburgh, PA with her husband, Tom, and their two energy-filled boys. Jill loves to channel her creativity by coming up with recipes as a contributing writer for New Leaf Wellness.