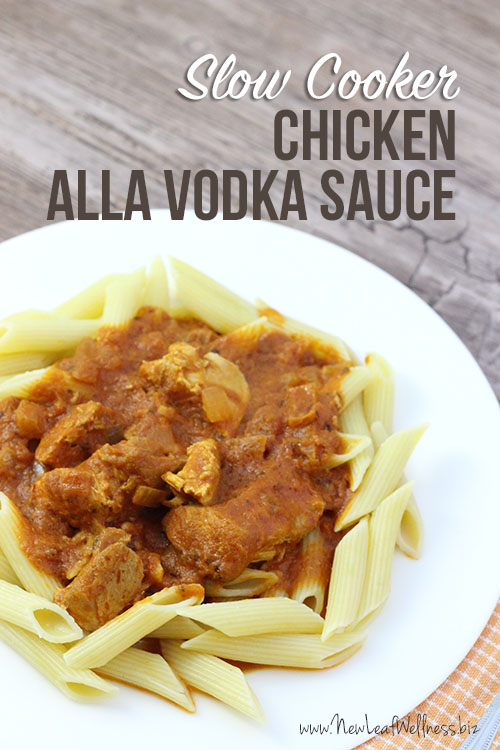 Just like clothes and home decor, food can go in and out of trend.  However, I'm a firm believer that a true classic never goes out of style!
I like to think of Penne Alla Vodka as the Little Black Dress of my recipe book.  It's a delicious comfort food that is a favorite of many (including my husband).  I've been wanting to master this recipe for some time.  The truth is, we've had a bottle of vodka leftover from a get-together for almost two years, and every time it catches my eye I think "alla vodka sauce!"  If you don't have any vodka, a small bottle will do…you can even skimp a little and use two mini bottles (3.34oz) but please don't omit!  Not only does the vodka bring out the flavors in the sauce, but it also prevents the tomatoes and cream from separating.
Who needs a restaurant when you can turn on your crockpot, slip into that LBD (or your pajamas, whatever!) and share this delicious meal with your favorite people.
Slow Cooker Chicken Alla Vodka
Yields 6 serving
Ingredients
2lbs boneless skinless chicken breasts, cut into bite sized pieces
1/2 cup vodka
8oz heavy cream
2 tablespoons butter, chopped
1 onion, diced
4 cloves of garlic, minced
1 teaspoon basil
1/2 – 1 teaspoon crushed red pepper (depending on how spicy you like it!)
28oz can of crushed tomatoes
6oz can of tomato paste
Directions
Combine all ingredients in crockpot.
Cover and cook on "low" for 6-8 hours.
To Freeze
Label your freezer bag. Add all ingredients to bag. Remove as much air as possible, seal, and lay flat in your freezer for up to three months. When ready to cook, thaw overnight in refrigerator.  Pour the contents of freezer bag into crockpot and cook on "low" setting for 6-8 hours.
Serve over penne pasta, topped with freshly grated Parmesan cheese, a garden salad, and fresh bread.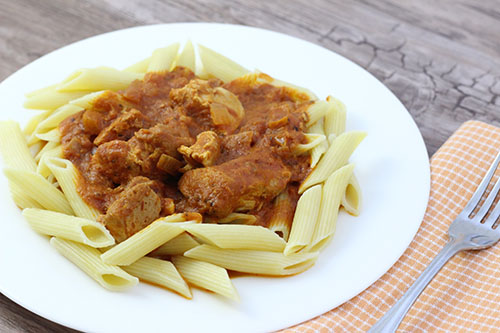 ---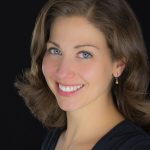 Jill Petrush Rogers is an artist and former bookbuyer/seller. Jill recently moved back to her hometown of Pittsburgh, PA with her husband, Tom, and their two energy-filled boys. Jill loves to channel her creativity by coming up with recipes as a contributing writer for New Leaf Wellness.