For Christmas this past year, my brother and sister-in-law put a can of chipotle peppers in my stocking. Although, I had eaten plenty of dishes spiced with chipotle, I had never really cooked with them. I decided to start with a mole sauce. After all, how could my kids refuse to eat a dish that is made with peanut butter and chocolate (cocoa powder)?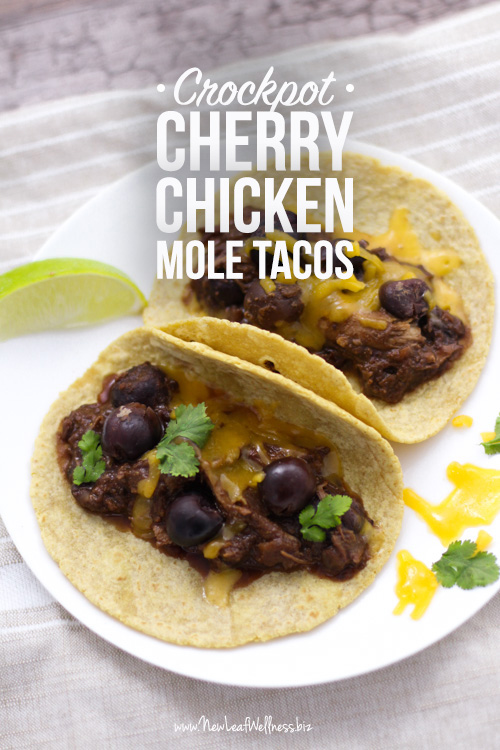 Mole sauce typically contains some kind of fruit. I had already decided to include tomato sauce for consistency, but I thought and thought and thought and then it hit me…cherries! What's better than chocolate and cherries?  (Are you starting to figure out my vices?!)
This sweet and smoky recipe is absolutely delicious.  I would rate the spiciness a 6 out of 10.  To increase or decrease the heat, adjust the amount of chipotle peppers.  I would use the sauce no matter what because it adds a lot of flavor to the dish. You will not use the entire can of chipotle peppers and sauce, but it freezes very well, which will give you an excuse to make this dish again. In fact, we've already put the crockpot meat in tortillas, wrapped them up, COVERED them in cheese and baked them into ooey-gooey enchiladas!
Crockpot Cherry Chicken Mole Tacos
Yields: 6 servings
Ingredients
2 pounds boneless skinless chicken breasts

12oz bag frozen cherries (about 2.5 cups)

7oz can of chipotle pepper in adobo sauce (add 3 diced chipotle peppers and 1 teaspoon adobo sauce to this recipe and freeze the rest)

1 small yellow onion, chopped (one cup)

2 cloves garlic, minced

15oz can tomato sauce

2 tablespoons cocoa powder

2 tablespoons peanut butter

1/2 teaspoon cumin
Directions
Combine all ingredients in crockpot.

Cook on "low" setting for 6-8 hours or until chicken is cooked through.

Shred chicken and stir crockpot to absorb sauce. 
To Freeze and Cook Later
Label your freezer bag with the name of the recipe, cooking instructions, and use-by date (three months from when you prepped the meal). Add all ingredients to your bag. Remove as much air as possible, seal, and freeze for up to three months.  When ready to cook, thaw in refrigerator overnight or in morning in water and and then follow cooking instructions above.
Fill your favorite tortillas to make tacos or serve over rice with a fresh garden salad.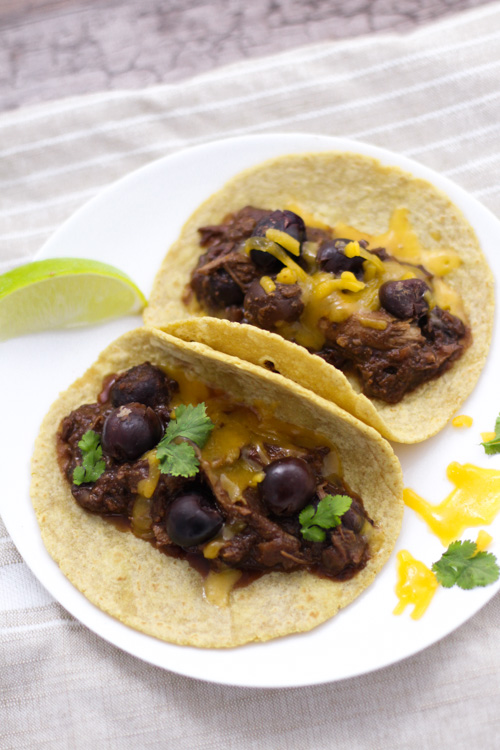 ---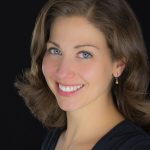 Jill Petrush Rogers is an artist and former bookbuyer/seller. Jill recently moved back to her hometown of Pittsburgh, PA with her husband, Tom, and their two energy-filled boys. Jill loves to channel her creativity by coming up with recipes as a contributing writer for New Leaf Wellness.