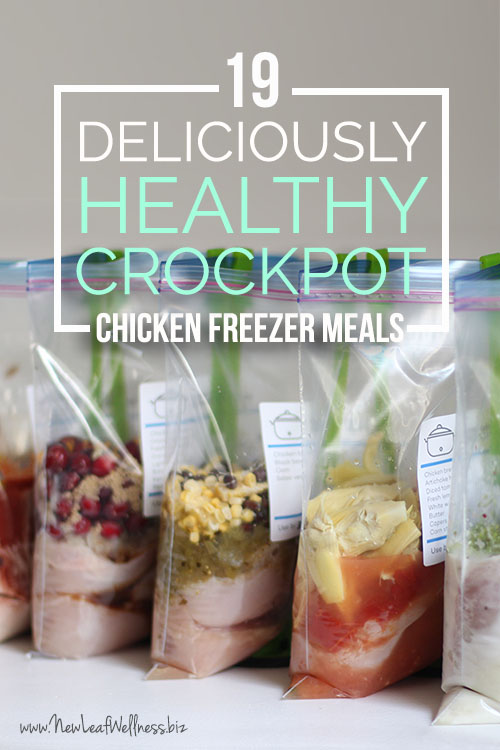 It is possible to cook healthy food that actually tastes delicious?  You bet.  My family loves crockpot freezer meals and they're super easy to make too.

After trying hundreds of crockpot freezer meals I decided to put together a list of healthy and delicious recipes made with chicken breasts.  If you make all of them when chicken is Buy One, Get One Free at the grocery store you'll save a lot of $$$.  Free printable recipes and grocery list below!
19 Deliciously Healthy Chicken Crockpot Freezer Meals
CLICK HERE FOR THE FREEZER INSTRUCTIONS AND FULL GROCERY LIST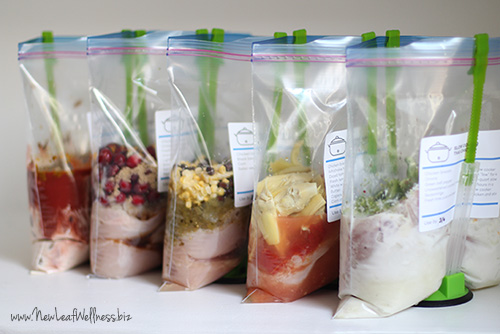 If you're nervous about mixing raw chicken and veggies, don't be. I did a lot of research when I was writing my No-Cook Freezer Meals eBook and the USDA Food Safety and Inspection Service explains that freezing food inactivates any microbes that are present in food (like bacteria, yeasts, and molds).  That means that it's perfectly safe.  Keep in mind that you're going to cook the chicken and vegetables before eating them.
Thoughts or questions?  Please leave a comment below and I'll respond as soon as I can.  I'd love to hear from you. 
PS I shared this list on Thirty Handmade Days on 4/3/16.