Forget freezing leftover chili in little plastic baggies.  Save time and money by freezing these 10 chili recipes without any cooking ahead of time.  Simply combine the meat, beans, sauces and spices, and freeze!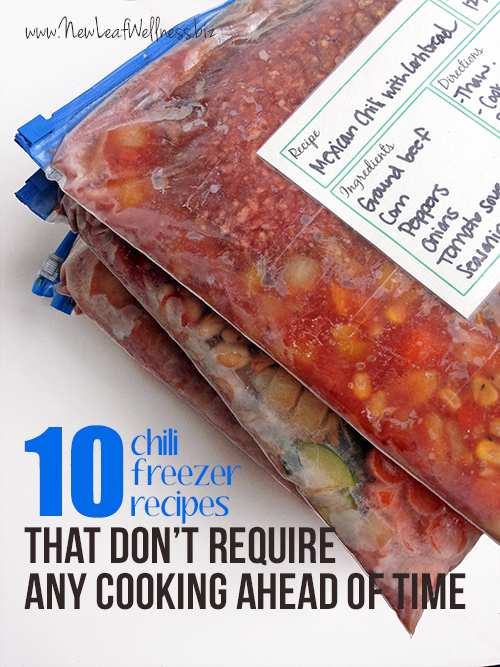 My friends hosted their annual "chili cookoff" on Saturday and it was so much fun.  I was going to enter a new chili recipe in the contest, but I forgot to buy ground beef and didn't realize it until the last minute.
Luckily, I still had a bag of Mexican chili frozen from my ground beef freezer prep day.  I thawed the beef in the microwave and cooked it in a pan on my stovetop with the rest of ingredients and a can of beans.  Guess what?  I won!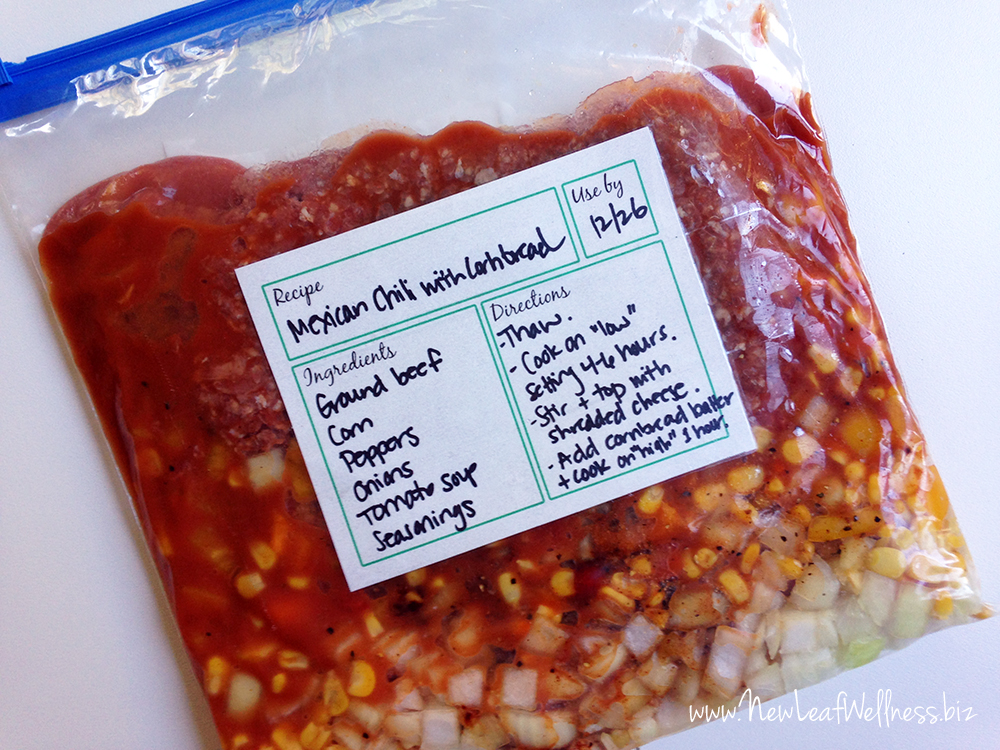 I used to cook my ground beef for freezer crockpot chili, but then I realized that step is completely unnecessary.  Freezing the meat raw saves a ton of time in the kitchen.  It also means I can stock up on ground beef when it's on sale and stock my freezer with different kinds of homemade chili.  Not only will the freezer meals last up to three months, the chili cooks for the first time out of my freezer and doesn't taste like leftovers at all.  Wahoo!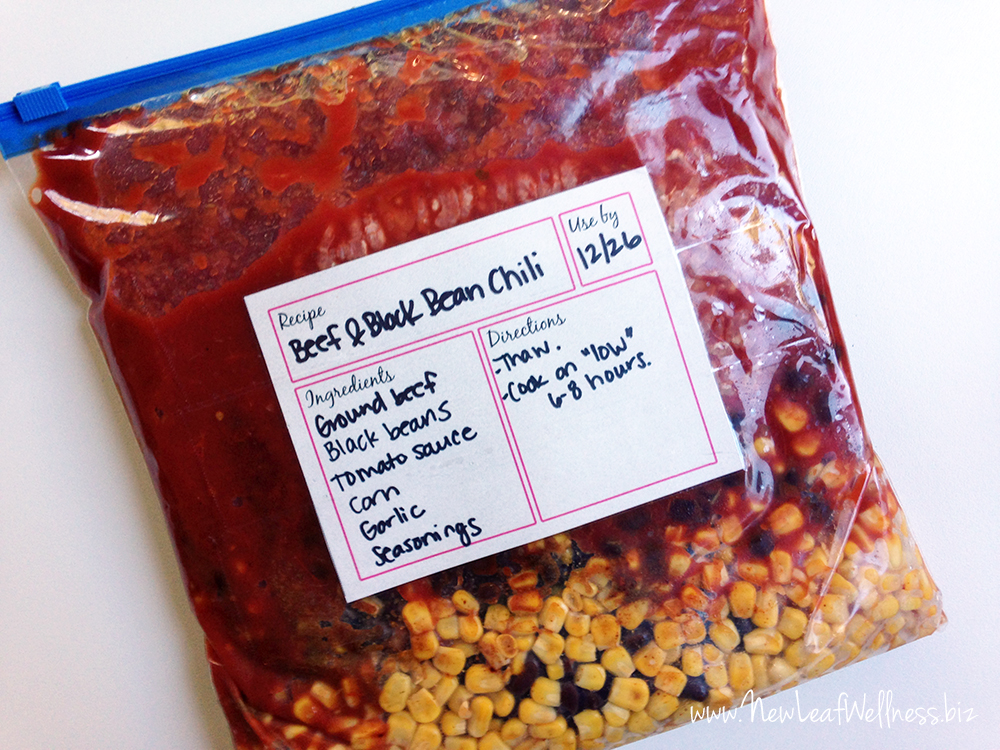 If you're not used to combining raw meat with other ingredients, let me assure you that it's perfectly safe.  According to the USDA Food Safety and Inspection Service, freezing to 0 °F inactivates microbes present in food (like bacteria, yeasts, and molds).  Both the "low" and "high" settings on crockpots bring food well over the 160°F recommendation for cooked ground beef, so you're good to go.  (You can find more info on crock-pot.com.)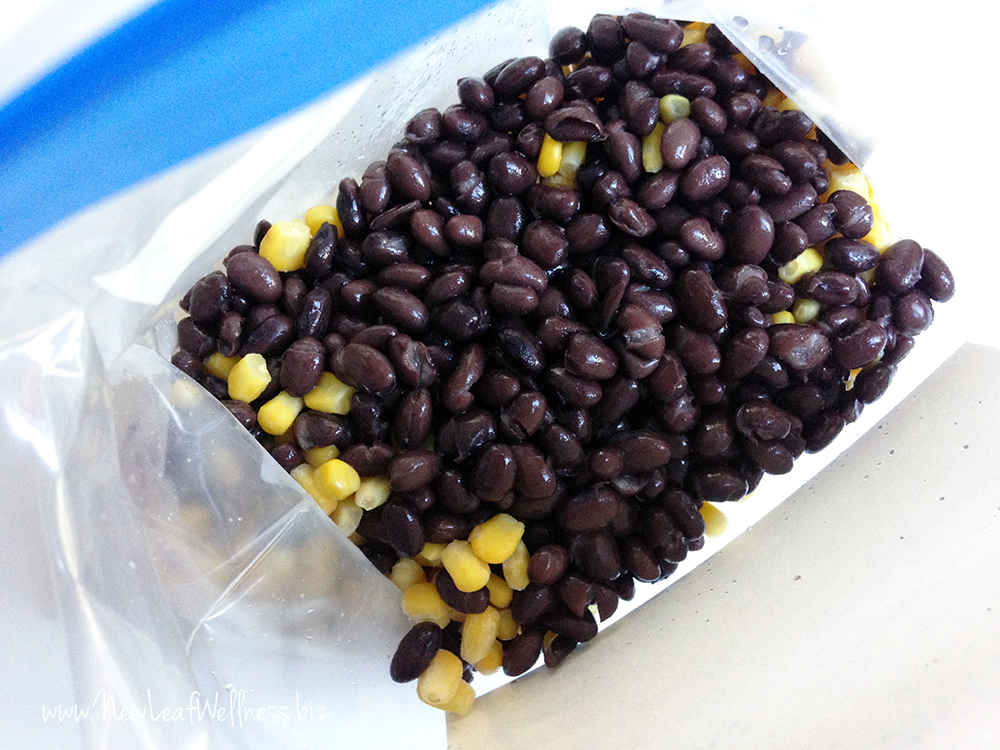 You can freeze chili recipes made with chicken and ground turkey too!  In fact, my freezer-to-crockpot chicken chili is the most popular recipe in my 15-Minute Freezer Recipes cookbook.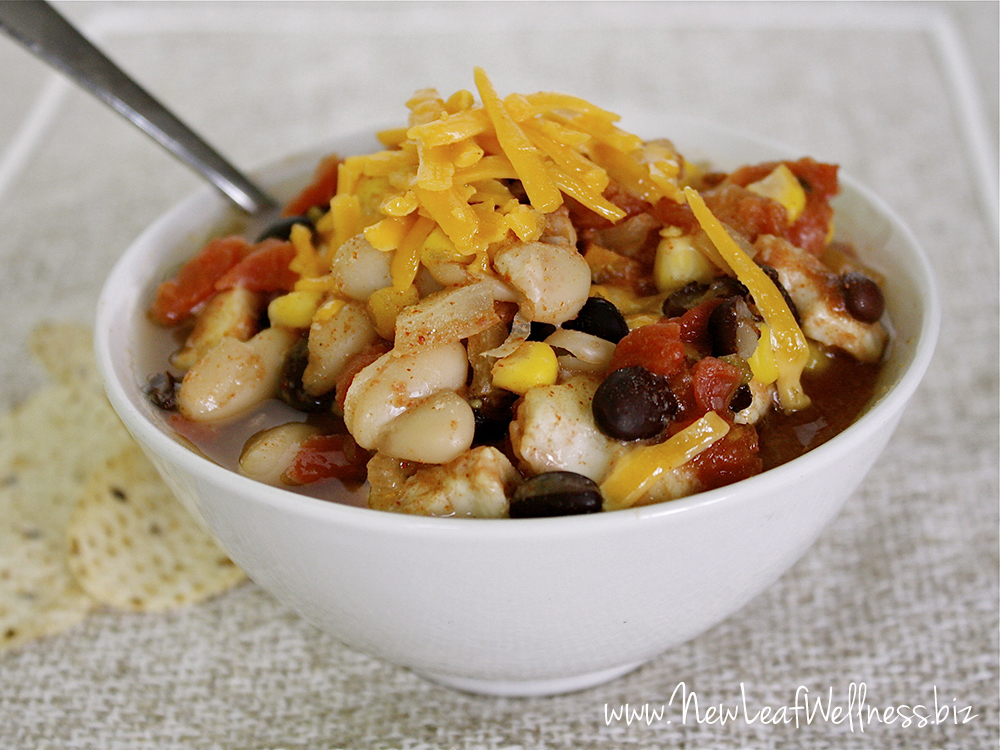 Ready to give it a try?  Here are 10 chili recipes that my family gives two thumbs up.
Ten Chili Recipes That You Can Freeze Without Any Cooking Ahead of Time
To prepare for the freezer, simply combine all ingredients in a gallon-sized plastic freezer bag, remove as much air as possible, and freeze for up to three months. When you're ready to eat, thaw in your refrigerator overnight and cook in your crockpot for 6-8 hours on "low" (or until the meat is tender and cooked through).  Enjoy!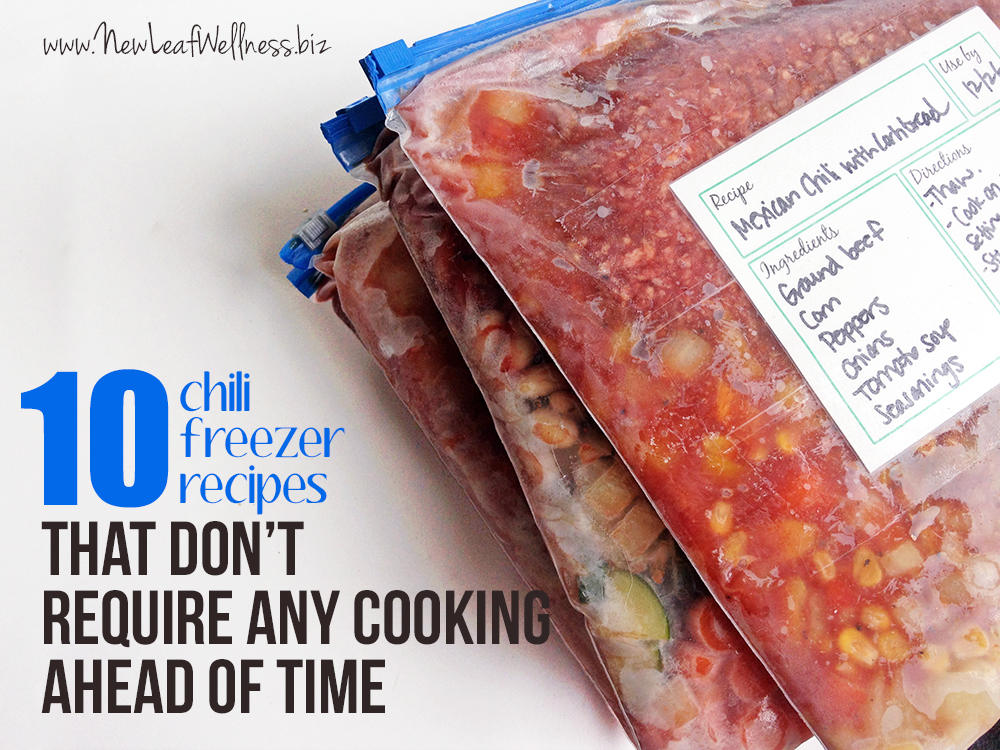 Questions or comments?  Please leave a comment below.  I'd love to hear from you!