*This post has been updated for 2021
Are you looking for new recipes to try this month? I've got you covered. I came up with a list of 12 crockpot recipes that are super easy to throw together in the morning. If you're motivated, you can even prep and freeze all of them this weekend (free shopping list below!).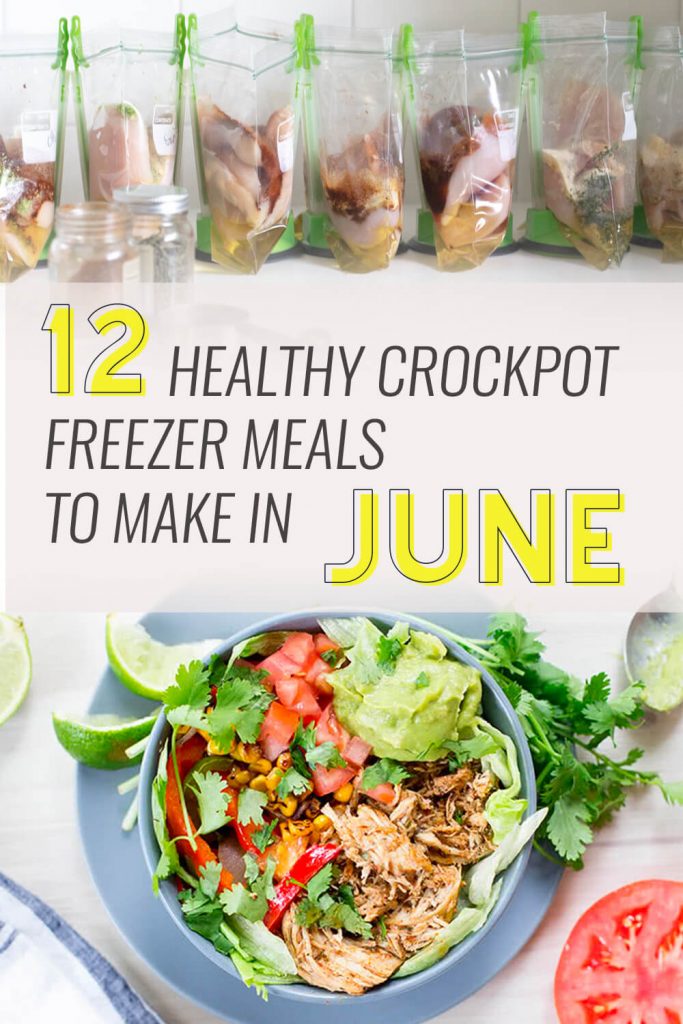 Click here for the free printable recipes, shopping list, and meal planning calendar:
CLICK HERE TO VIEW AND SAVE THE PDF FOR FREE.
This meal plan includes 12 healthy crockpot freezer recipes that are approved by my family of seven:
Bonus Recipe: 3-Ingredient Slow Cooker Peach Dump Cake! (No need to freeze ahead of time.  Simply combine the fresh ingredients in your crockpot and you'll feel like Martha Stewart.)

What's so great about these recipes?
They're healthy. (Most include veggies that are in season right now, like green beans, leafy greens, and peas.)
They're delicious! (I tried all of them myself.)
They can be frozen without any cooking ahead of time. When you're ready to eat, thaw in your refrigerator or in the morning in water and then cook in your crockpot like normal. (They can be frozen for at least three months, so if you don't eat all of them this month you'll have a jumpstart on July.)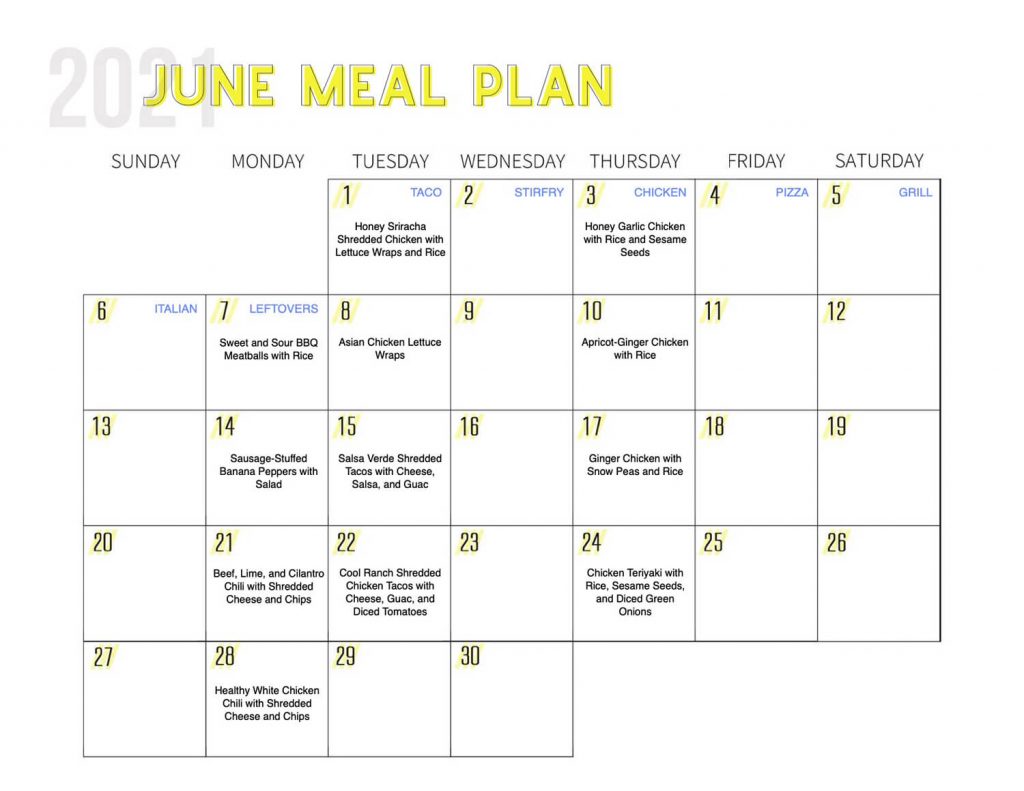 If you look at the calendar above, you'll see that I picked a "theme" for each day of the week and then found seasonal crockpot recipes that would match that theme.  I thought it would be fun to pick recipes for Mondays that taste great leftover (perfect for lunches), Tuesdays with tacos/lettuce wraps (use soft tortillas for kids or picky eaters), and Thursdays with chicken.
My husband, Andy, added text boxes to the calendar, so you can swap the meals to fit your schedule, delete the meals you don't want to make, etc. I hope this plan simplifies your summer, Friends!
Thoughts or questions?  Please leave a comment below.  I'd love to hear from you. XO, Kelly