Did you know that you can make other things in your slow cooker besides dinner?  Take this slow cooker peach dump cake for example.  Forget about heating up your oven and make this delicious and simple dessert in your slow cooker instead.  Yum!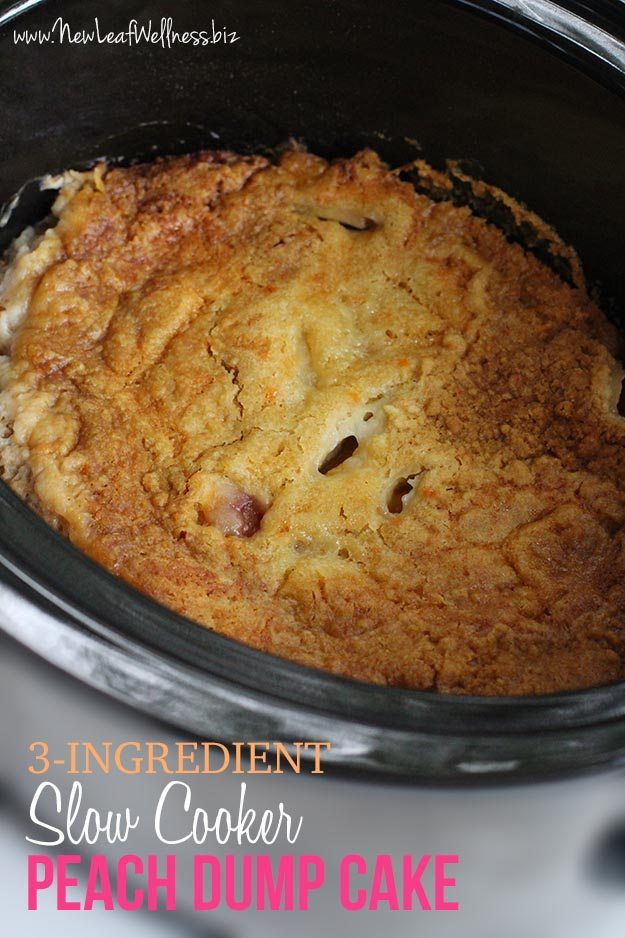 I recently learned about the world of "dump cakes."  Simply "dump" the ingredients into a pan and bake.  Mind.  Blown.
Since I'm a crockpot-addict, of course I had to try and make one in my slow cooker.  I added two pounds of fresh peaches, a box of vanilla cake mix, and a stick of butter to my slow cooker, and ended up with sweet, golden brown perfection.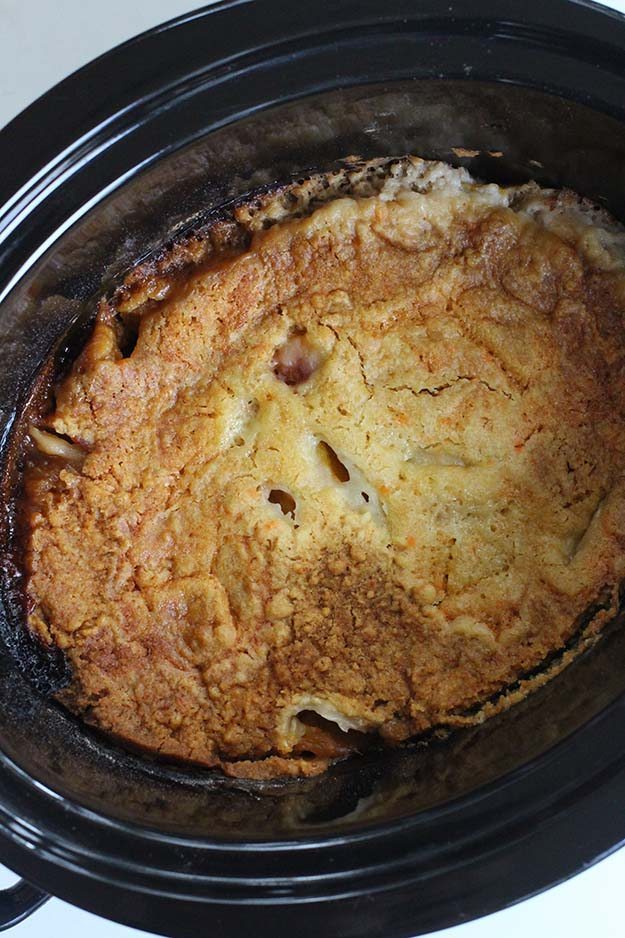 Reasons why I love this slow cooker peach dump cake:
It's super easy to make.
IT'S DELICIOUS.
Peaches are on sale for $.77 per pound in Pittsburgh right now, so it's an incredibly budget-friendly dish.
(I also recommend making large amounts of this slow cooker peach jam while peaches are in season.)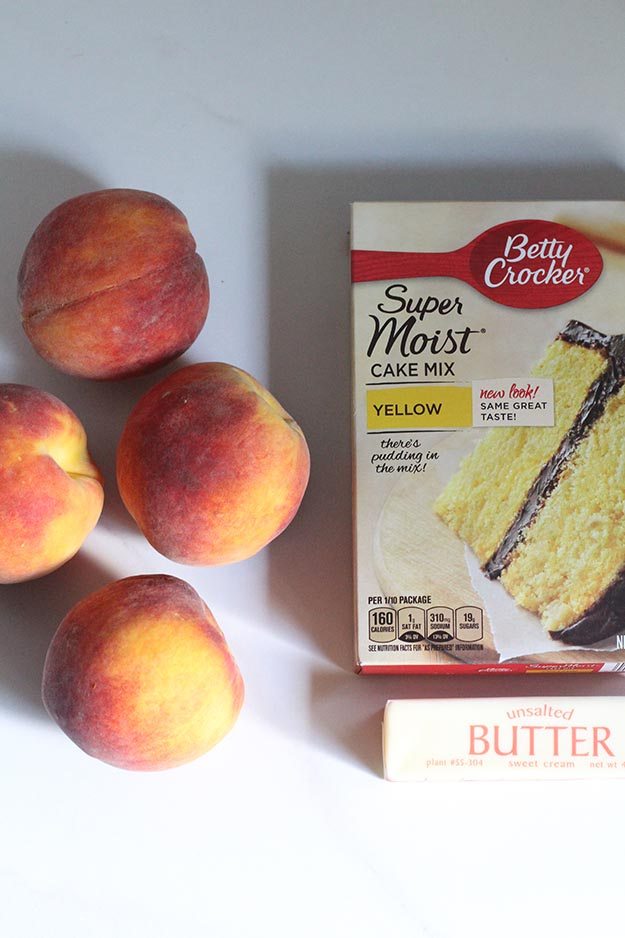 This slow cooker peach dump cake is one of those recipes where I don't recommend making any changes or substitutions.  It's seriously perfect as-is.  The peaches cook down until they are soft and tart, the cake mix is sweet and has a wonderful vanilla flavor, and, let's face it, everything is better with butter.
I made this cake in my 6-quart slow cooker, but I think it would work in smaller or larger slow cookers too.  Just increase or decrease the cooking time accordingly until the cake is cooked through and golden brown.
Slow Cooker Peach Dump Cake
Ingredients
2 pounds ripe peaches (about 4 medium-large sized fruits), peeled, cored, and sliced
1 box of yellow cake mix
1 stick of butter (I used unsalted), cut into 4 pieces
Directions
Add the peaches to the bottom of your slow cooker.
Top with dry cake mix.
Top with butter.
Add lid and cook on "low" setting for 4 hours or until top is golden brown.
Grab a spoon and dig in or act more civilized by serving on a plate with vanilla ice cream.  Yum.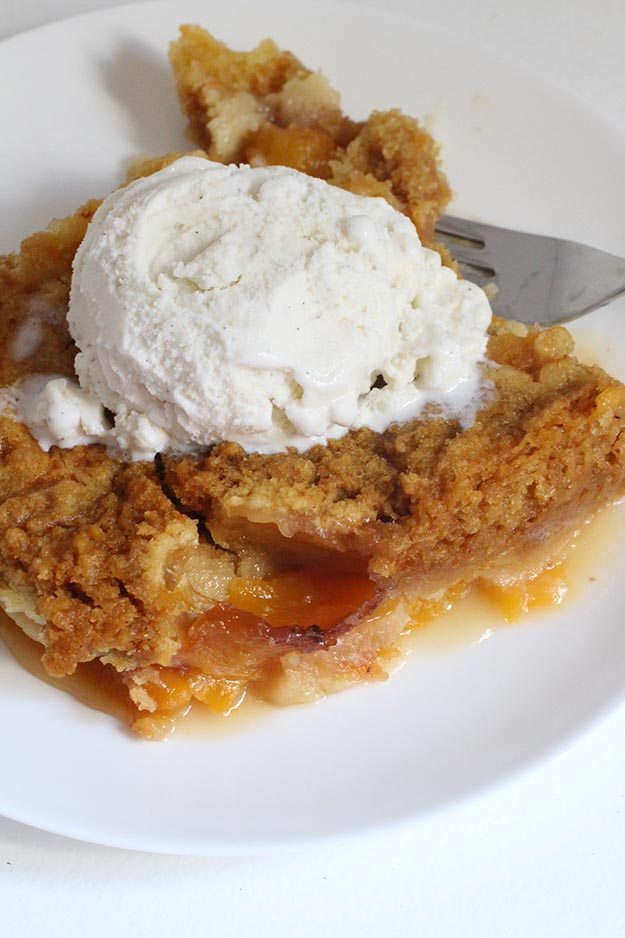 Thoughts or questions?  Please leave a comment below and I'll respond as soon as I can.  I'd love to hear from you. 
---
I shared this recipe on Thirty Handmade Days on 8/2/15.