This super simple recipe is super delicious! With just five ingredients this sweet and spicy combo pleases everyone's palate, from toddlers to Grandparents.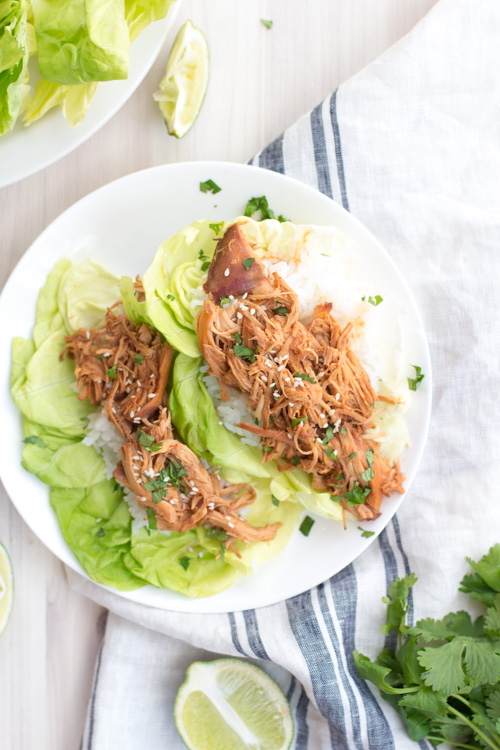 I'm not going to lie, I waited with bated breath as my 3 and 6 year olds tried this dish for the first time. They are NOT big fans of spicy food. They usually look on in mock horror anytime my Husband or Dad drench their food in Sriracha and here I was actually trying to serve it to them! To my amazement and utter surprise, they loved it!
My secret…honey! The 50/50 ration of Sriracha and honey was perfect for my family. The "spice-haters" loved it and the "spice-lovers" weren't even tempered to add more Sriracha. THAT'S a win in my book!

5-Ingredient Crockpot Honey Sriracha Chicken
Yields 6 servings
Ingredients
2lbs boneless skinless chicken breasts
4 garlic cloves, minced
2 tablespoons Sriracha
2 tablespoons honey
1/3 cup soy sauce
Directions
Add all ingredients to crockpot.
Cook on low for 6 hours.
Shred chicken and mix with sauce in crockpot.
To Freeze and Cook Later
Label your freezer bag with the name of the recipe, cooking instructions, and use-by date (three months from when you prepped the meal).  Add all ingredients to your freezer bag.  Remove as much air as possible, seal, and freeze for up to three months.  When ready to cook, thaw in refrigerator overnight or in morning in water and and then follow cooking instructions above.
Top with sesame seeds and fresh chopped cilantro.  Serve over rice with a salad or in lettuce wraps.
---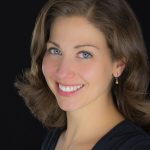 Jill Petrush Rogers is an artist and former bookbuyer/seller. Jill recently moved back to her hometown of Pittsburgh, PA with her husband, Tom, and their two energy-filled boys. Jill loves to channel her creativity by coming up with recipes as a contributing writer for New Leaf Wellness.