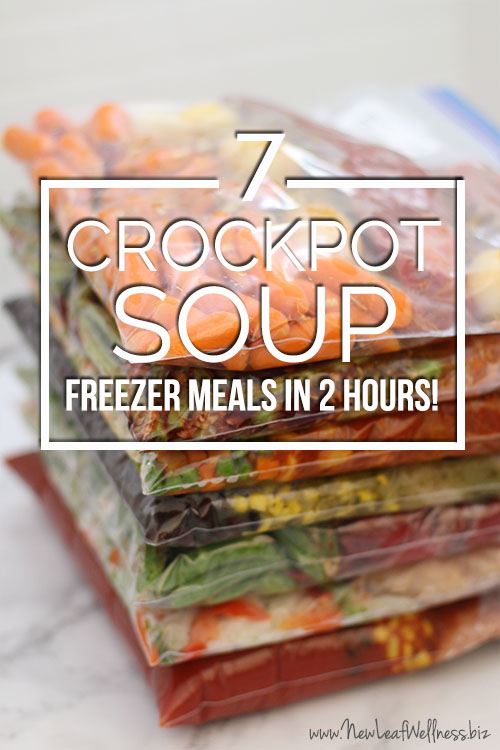 One of my favorite things to make in my crockpot is soup.  It's filling, packed with veggies, and absolutely delicious.
I also love assembling and freezing crockpot meals for later.  Since crockpot freezer meals don't require any cooking ahead of time, they're super easy to prep and cook for the first time out of the crockpot and not like leftovers at all.  Yay!
I decided to combine my loves for soup and crockpot freezer meals into one and create a list of delicious crockpot soup recipes that freeze great.  These are all healthy meals that my family loves.
Seven Crockpot Freezer Soup Recipes:
I love the idea of devoting two hours on the weekend to making all seven at once.  Then we'd be stocked with healthy meals for busy weeknights.
CLICK HERE FOR ALL OF THE FREE PRINTABLE RECIPES AND A FULL GROCERY LIST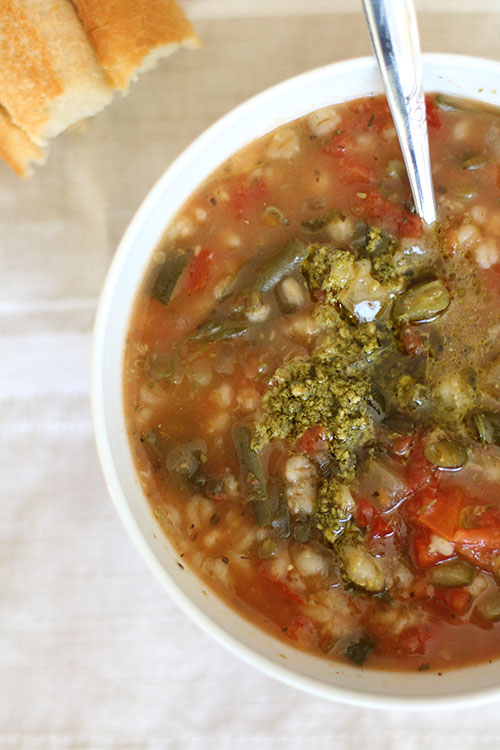 If you're brand-new to crockpot freezer meals, here's how I make them:
Print the recipes and grocery list ahead of time and go shopping.
Label all the freezer bags with the name of the recipe, cooking instructions, and use-by date (which should be 3 months from the prep date).
Fill the bags with the veggies at the bottom, sauces and spices in the middle, and meat at the top (so it's the first ingredient dumped into the crockpot).
Seal and stack in the freezer.
Then, when you're ready to eat, thaw them overnight in the refrigerator or in the morning in water and then cook for about 8 hours on low.  Add some fresh bread and dinner is done.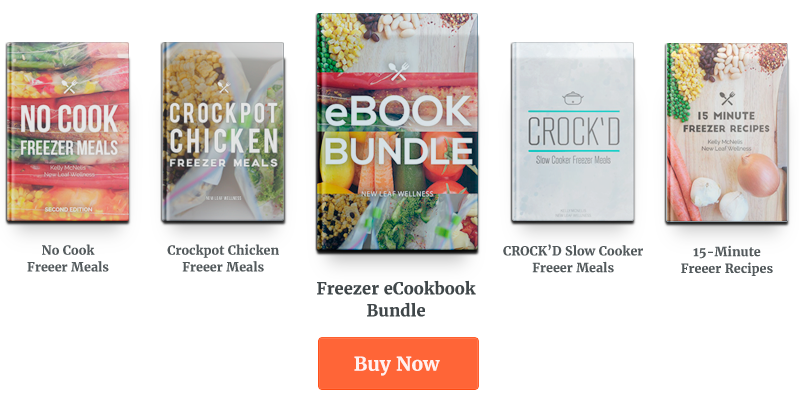 Here are a couple more crockpot freezer soup recipes that I love:
Thoughts or questions?  Leave a comment below and I'll respond as soon as I can.  I'd love to hear from you.