I prepped eight "no-cook" freezer meals in 90 minutes.  Wahoo!  All I had to do was combine the ingredients and freeze.  Here's my grocery list and recipes so you can do the same.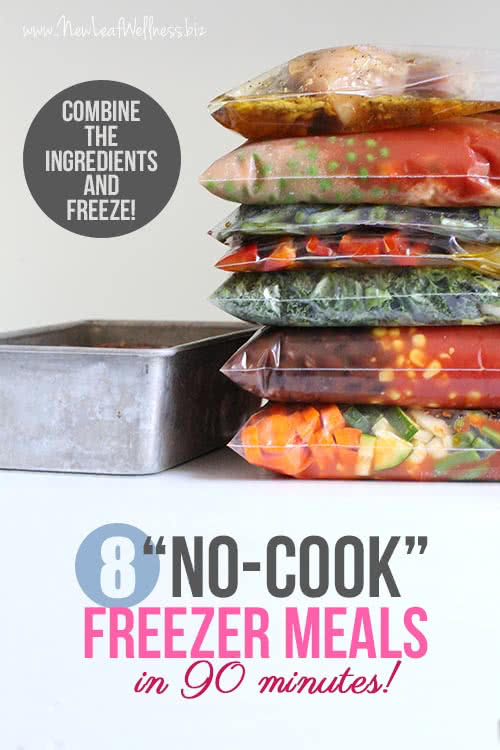 First, here's what I made…
CLICK HERE FOR THE FREE RECIPES AND GROCERY LIST
I've made all of these recipes before, and they're delicious.  Since they're frozen without any cooking ahead of time, they cook the first time out of the freezer and don't taste like leftovers at all.  Yay!

Overall, it took me 90 minutes to prep all eight meals (including clean-up!)  I bought all of the ingredients at a local grocery stores for $69.  Not bad for eight dinners with tons of fresh veggies.
Here's how I prepped the meals so quickly…
I wrote out my freezer meal labels ahead of time.
I used peeled garlic (which is awesome, by the way).
I only made meals that could be frozen without any cooking ahead of time.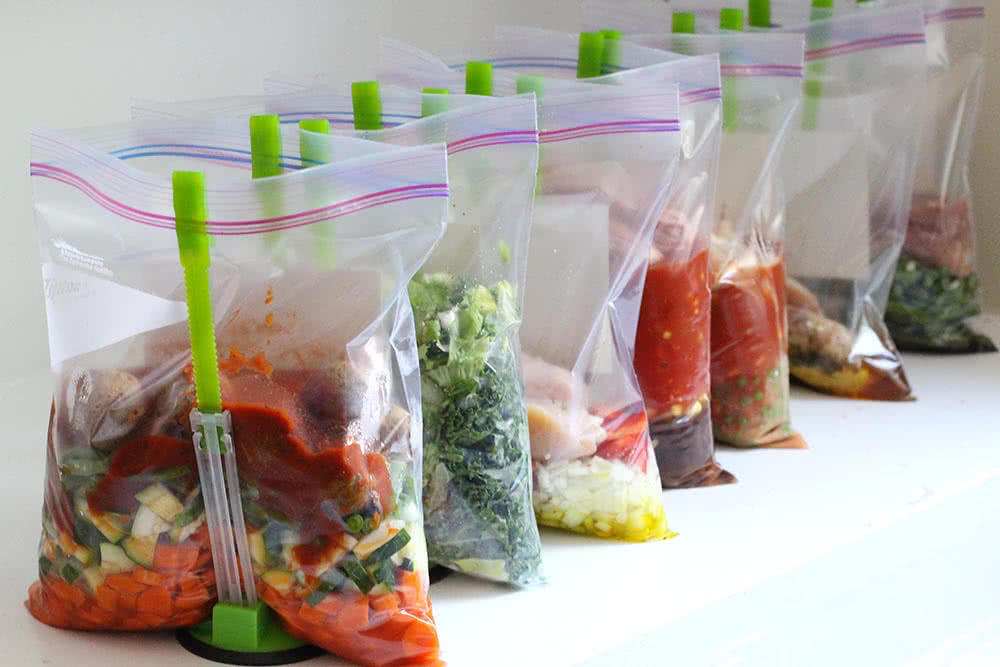 I shared a bunch of my favorite freezer meal prep sessions in a previous blog post, but this session was different because I prepped all of the meals for my parents.  My mom has tried almost all of my recipes so I let her pick her favorites and I took care of the shopping and prepping.  (She insisted on paying for the groceries, but I think this would be a really nice thing to do for someone as a gift.)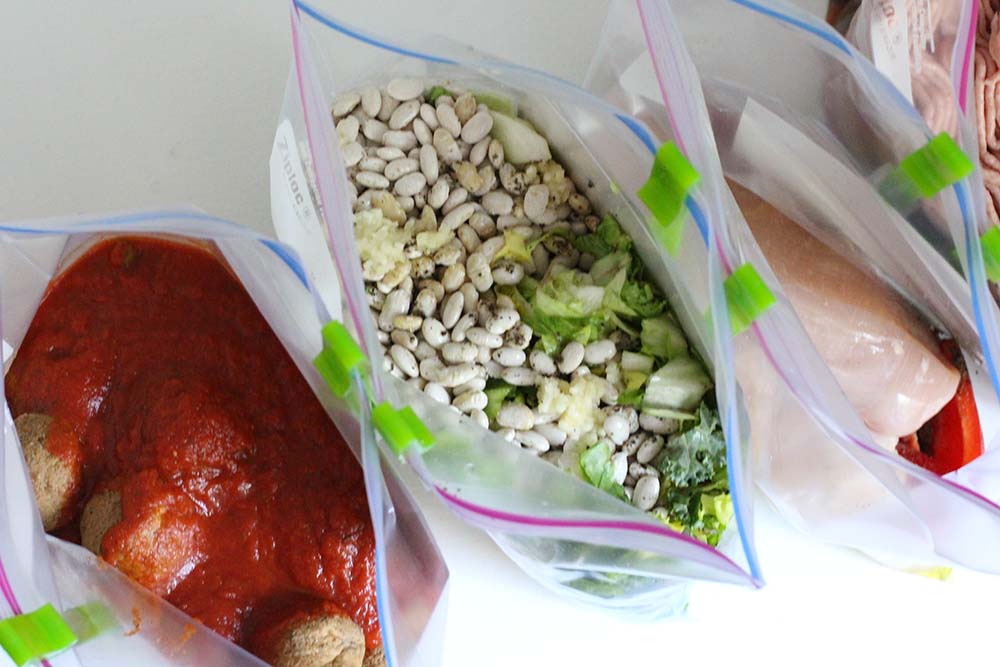 If you've never prepped "no-cook" freezer meals before, here's how I do it…
I fill out my freezer meal labels the day before to save time.
I print my recipes so I don't have to search for them on my iPhone or iPad.
I start by washing, peeling, and chopping all of the fresh vegetables.
Then, I focus on one bag at a time and add its sauces, spices, beans, etc.
I add the meat to all of the bags last so it will be the first ingredient dumped into the crockpot later.
Since I also made a "no-cook" meatloaf this time, I prepped it after all of the crockpot meals were done.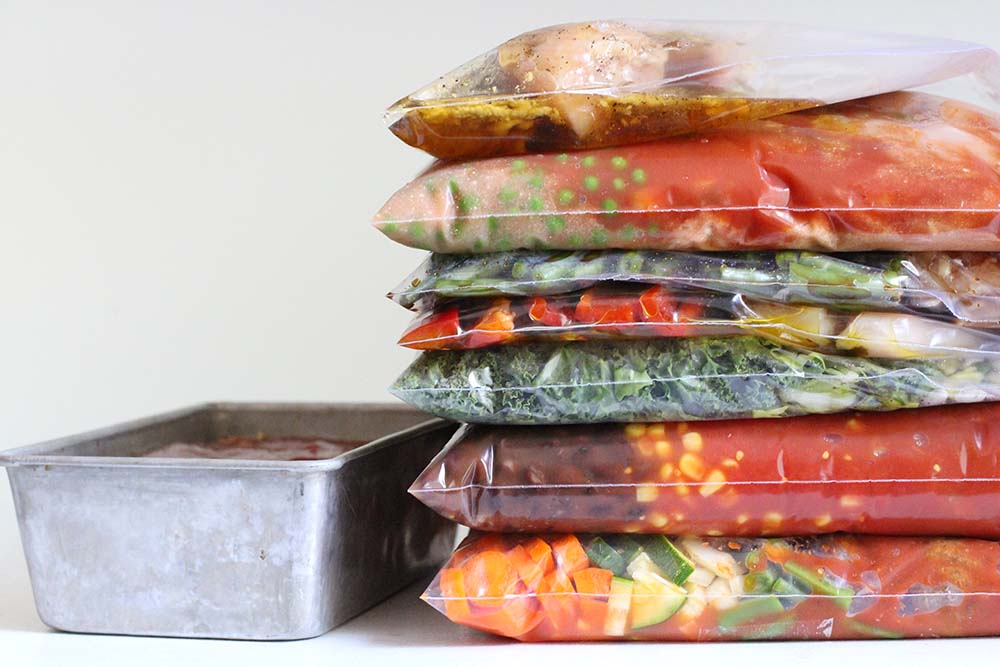 The printer-friendly recipes above will walk you through the process step-by-step.  If you're interested in more recipes or info about how to prepare, package, and cook freezer meals safely and efficiently, check out my crockpot and freezer cookbooks.
Thoughts or questions?  I'd love to hear from you.  Leave a comment below and I'll respond as soon as I can!