Looking for some new ways to cook ground beef for dinner?  Here are my family's top ten uses.  (Recipes included!)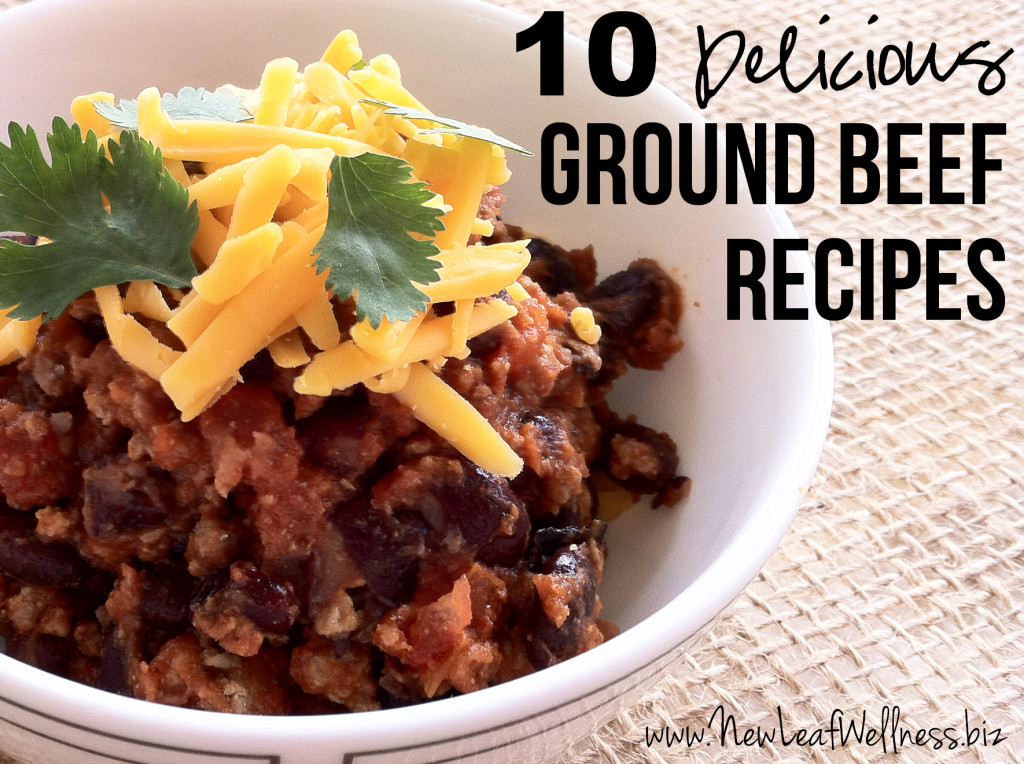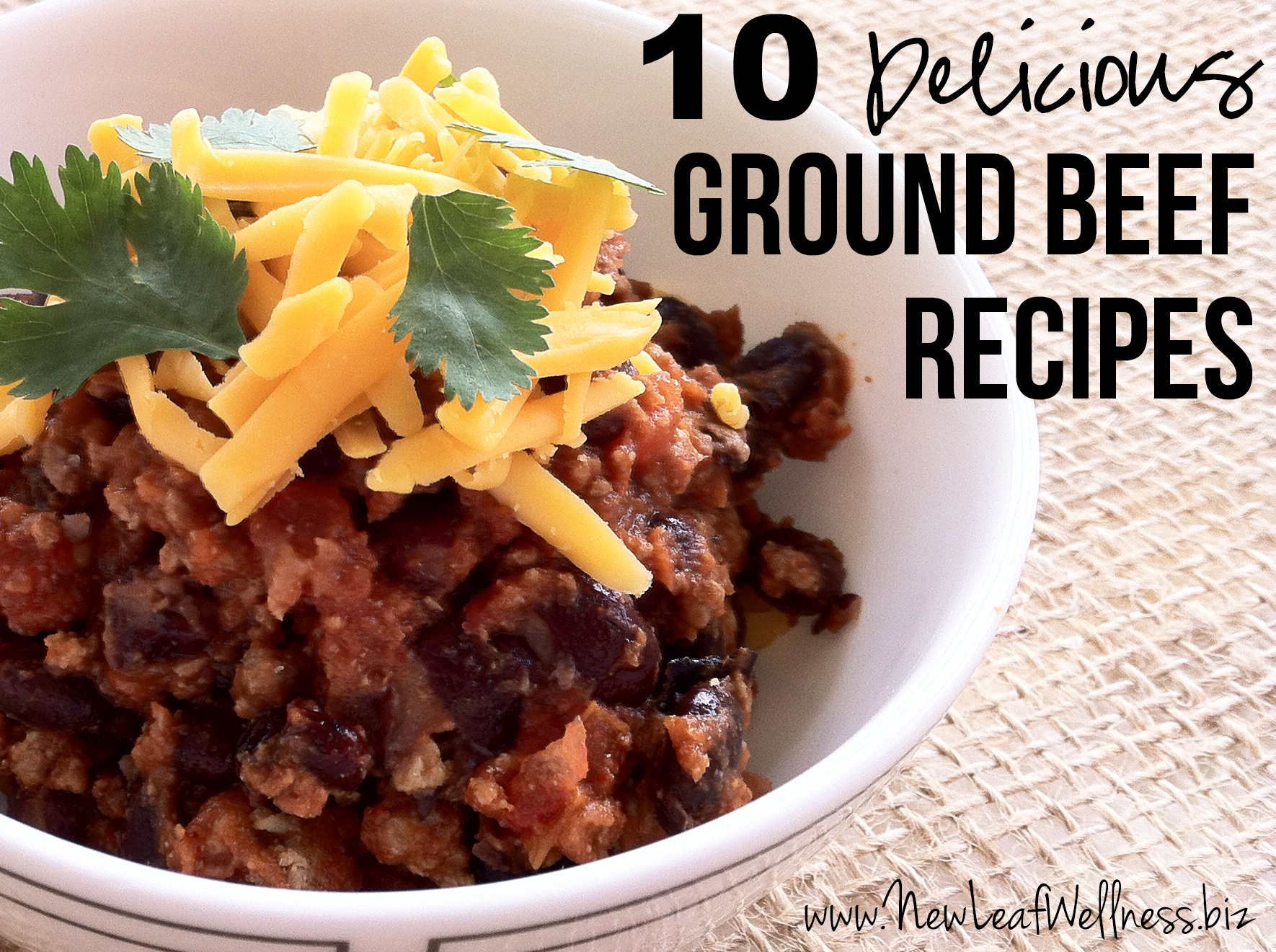 I recently started paying more attention to prices at the grocery store.  Did you know the the big packages for ground beef typically cost less per pound than the one pound packages?  At my local grocery store, the 3+ pound packages of ground beef are about $1 per pound cheaper than the one pound packages.  That's enough to make me want to buy ground beef in bigger quantities.
Ground beef is also a good source of protein, niacin, vitamins B6 and B12, phosphorus, selenium, and zinc. (source)
So, I'm convinced that we should eat more ground beef.  But what the heck am I going to do with three or more pounds of it?
If you've seen my blog post about freezer meals that don't require any cooking ahead of time, or my freezer cooking cookbook, you can probably guess that I'll freeze some of it.  When I freeze ground beef, I separate it into one pound packs of raw meat per quart-sized plastic freezer bag.  I thaw the bag in my refrigerator overnight (or two nights) before I'm planning to cook with it.  Tastes just as good as fresh meat that was never frozen.
I've also compiled a list of our 10 favorite ways to eat ground beef.  These are tried and true recipes that I know your family will love!
I'm including a mix of Italian, Mexican, Irish, and American influences so you can eat more than one in a week and not feel like you're eating the same thing over and over again.
Ten Ways to use Ground Beef
Shepherd's pie (From scratch!  Yum.)
Crockpot beef, lime, and cilantro chili
Crockpot beef and beer chili
Brown sugar meatloaf (One of the most popular recipes that I've ever shared on this blog.)
Baked sliders (from chaos in the kitchen).  (When I make these, I cut the recipe in half and use steak seasoning instead of seasoned salt.)
Cheeseburger soup from (Taste of Home).  (I like to add broccoli.)
Soft tacos, taco pizza, and taco salads (The perfect QUICK weeknight meals.)
Sloppy joes (I recently tried this recipe from The Pioneer Woman.)
Mixed with pasta sauce for any Italian dish (like my recipe for lasagna roll-ups!)
You can certainly sub ground turkey in any of these recipes, if you prefer it.  All of these recipes are seasoned well, so I think ground turkey would work just fine.
What's your favorite thing to make with ground beef?  Please share in a comment below!