I love crockpot recipes because they're so easy to make.  The thought of cooking dinner at 5pm feels impossible, but adding ingredients to the crockpot in the morning is doable.  I went through all of my crockpot recipes and pulled out that ones that are healthy and made with five ingredients or less.  A win-win!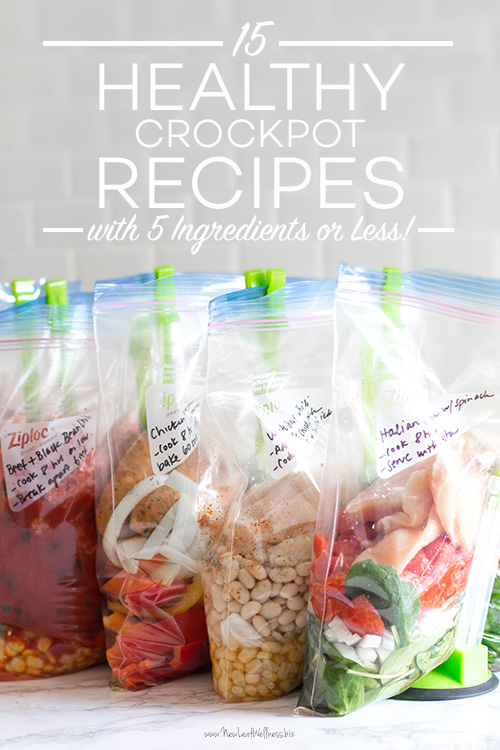 What do I consider healthy?
Recipes made with vegetables
Fresh meat and seasonings
Minimal amounts of processed foods
I'm fine with eating everything in moderation, but if I can feed my family healthier options that still taste great, everyone wins.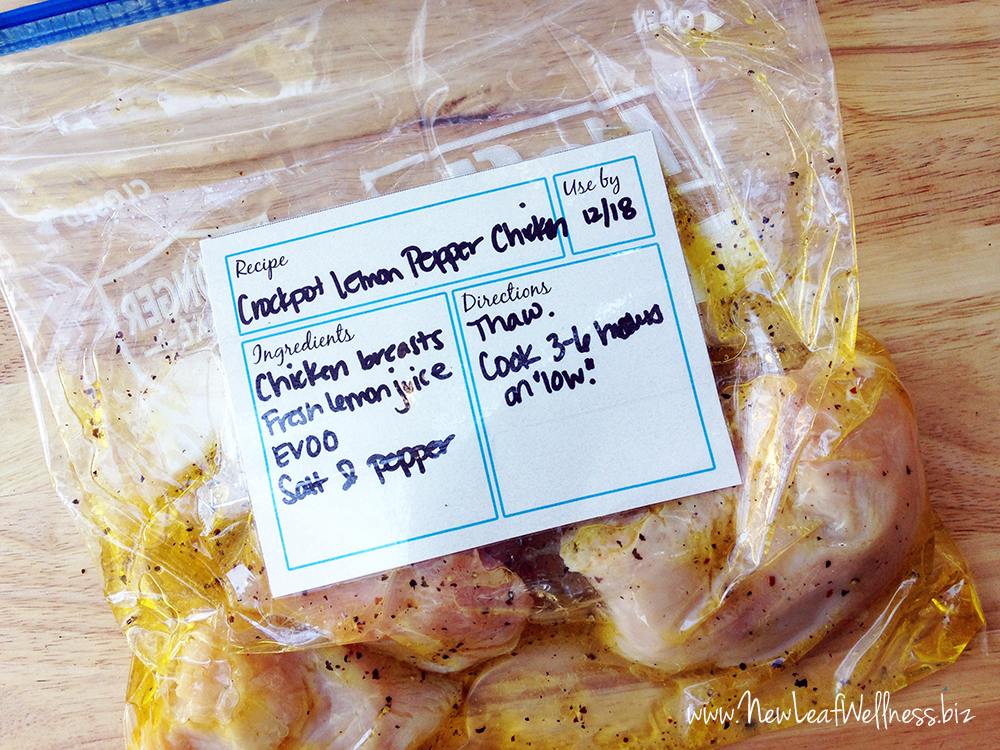 These are all recipes that I've made myself so I know that they're healthy and delicious – most of these are recipes that I make over and over again!  Enjoy, Friends.
15 Healthy Crockpot Recipes with Five Ingredients or Less
Bonus Recipe: 4-Ingredient Stuffed Mini Peppers (one of my favorite easy recipes for the oven!)
If you're extra motivated, you can prepare the recipes in plastic baggies and freeze them for later (freeze raw and cook later).  Since these recipes are made with so few ingredients, I could probably make all of them in about an hour.
CLICK HERE FOR THE FREE PRINTABLE RECIPES AND GROCERY LIST. NO STRINGS ATTACHED.
Thoughts or questions?  Leave a comment below and I'll respond as soon as I can.  X+O, Kelly