This delicious soup is just spicy enough to warm up even the coolest of evenings. And with only five ingredients, it can't get much easier!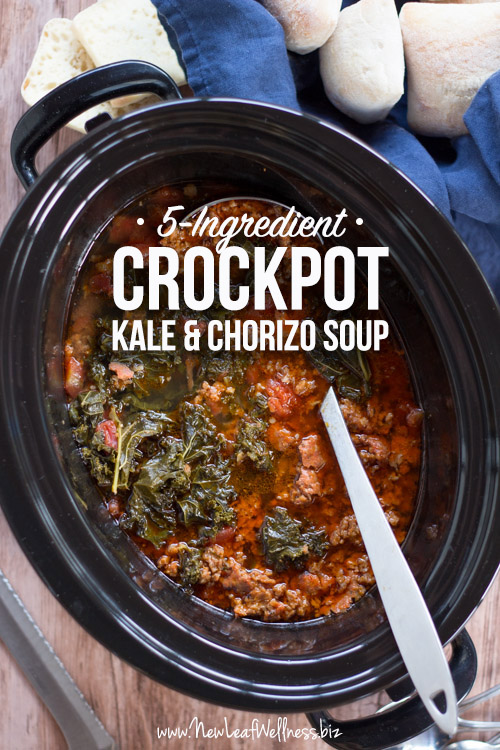 This recipe is also what I like to call a "happy accident". When I was making my Crockpot Sausage and Shrimp Gumbo I had asked my husband to pick up andouille sausage. Unfortunately, he was unable to find it. Never wanting to come home empty-handed, he picked up a package of chorizo instead. Luckily, I found the andouille the next day. Which left me with the package of chorizo in the fridge…
My favorite way of cooking is to throw whatever ingredients I have on hand together and cross my fingers. This is also a great way to come up with recipes because what I have on hand is either a) seasonal b) a staple or c) both! My family was quite pleased with the results of this simple, healthy, and flavorful soup.  I hope your family loves it too!
5-Ingredient Crockpot Kale & Chorizo Soup
Yields: 6 servings
Ingredients
1 pound chorizo, taken out of casing
1 bunch kale, de-stemmed
4 cloves garlic, minced
14.5oz diced tomatoes, undrained
32oz low-sodium vegetable broth (4 cups)
Directions
Combine all ingredients in crockpot and cook on "low" setting for 6-8 hours.
Crumble chorizo (I find it easier to take it out of the crock, place it on a cutting board and "mash" it with a potato masher or meat tenderizer.
(If taken out) place chorizo in crockpot & stir.
To Freeze and Cook Later
Label your freezer bag with the name of the recipe, cooking instructions, and use-by date (three months from when you prepped the meal). Add all ingredients to your bag. Remove as much air as possible, seal, and freeze for up to three months.  When ready to cook, thaw in refrigerator overnight or in morning in water and and then follow cooking instructions above.
Top with shredded parmesan cheese and serve with crusty bread.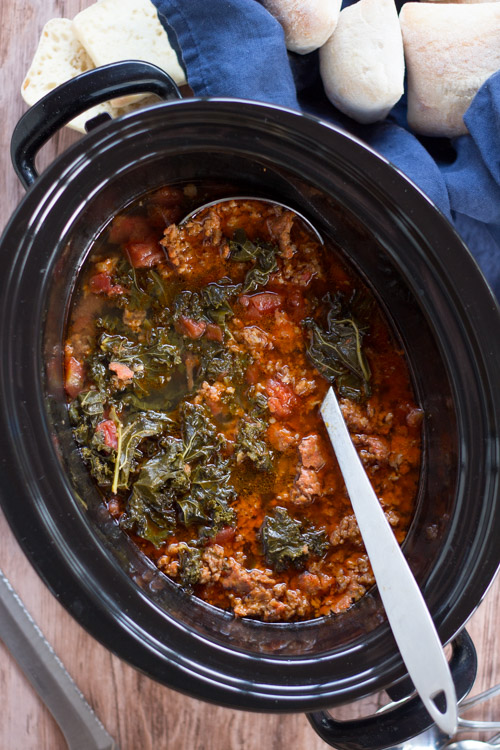 ---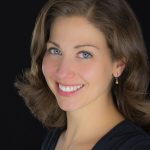 Jill Petrush Rogers is an artist and former bookbuyer/seller. Jill recently moved back to her hometown of Pittsburgh, PA with her husband, Tom, and their two energy-filled boys. Jill loves to channel her creativity by coming up with recipes as a contributing writer for New Leaf Wellness.