We have a busy week coming up so I picked our seven favorite crockpot meals that I can prep and freeze over the weekend and then dump into the crockpot in the morning.  If you want to do the same, I'm sharing my recipes and grocery list for free below.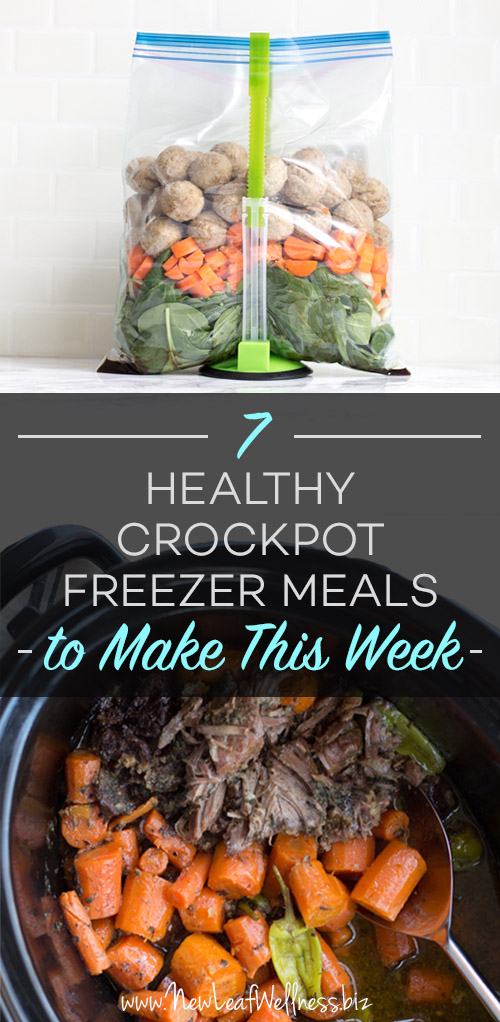 What makes me so obsessed with crockpot freezer meals?
The recipes can be frozen without any cooking ahead of time, so they're very quick and easy to prep.
They're healthy and delicious!
You can buy the ingredients in bulk and save a lot of money.  (I usually save $200 when I plan a month of meals at once.)
I like to set aside an hour on Sunday to make 7-10 meals at a time.  Crockpot meals are good for at least three months in the freezer, so we always have meals on-hand for busy weeknights.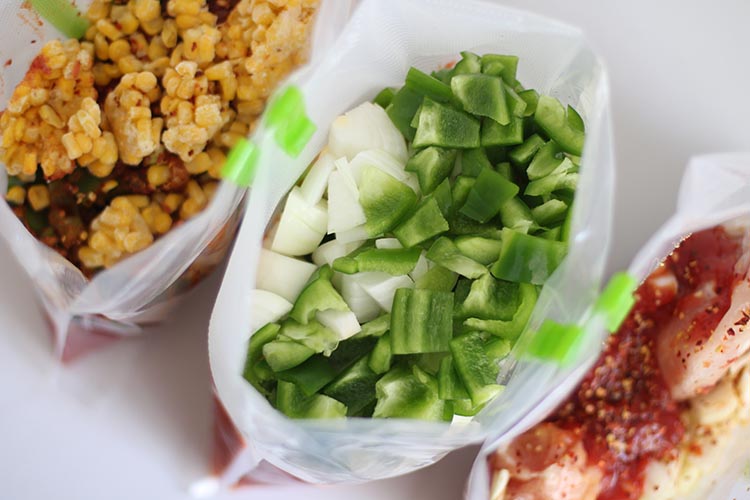 I know you might not want to eat from the crockpot every night, but I'm just happy to get a homemade meal on the table.  I have four little kids and I can't devote much time to cooking right now.  These meals have a variety of tastes and textures and it doesn't matter to me how they're cooked as long as they're made at home.
7 Healthy Crockpot Freezer Meals to Make This Week
CLICK HERE for the free printable recipes and full grocery list.
You can add the ingredients to the crockpot in the morning or assemble all seven at once and freeze for up to three months.
If frozen, thaw overnight in the refrigerator or in water in the morning.  Dump the bag into the crockpot in the morning and dinner is done.

Thoughts or questions?  Leave a comment below and I'll respond ASAP. xo, Kelly
---
P.S. I first shared these 7 recipes on Thirty Handmade Days.