Description
This eCookbook collection contains all of the vegetarian recipes in my best-selling Freezer Meals eCookbook Bundle.  Inside the printable pdf, you'll find 25 easy and healthy recipes that can be frozen without any cooking ahead of time.  Simply combine the vegetables, sauces, and spices in freezer bags and freeze for later.  The meals cook for the first time in your crockpot and don't taste like leftovers at all.
All of the recipes are approved by my meat-loving husband and provide an average of 25% of the daily recommended protein from beans, cheese, and fresh vegetables (the recipes range from 5%-65%).  Seven of the recipes also provide a "meat suggestion" if you want to add meat to the dish. (For example, you can add a pound of ground turkey to the Mexican Stuffed Pepper Recipe.)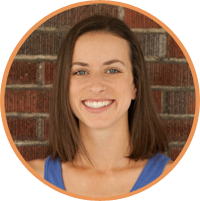 Hi!  I'm Kelly.  I'm a crockpot-loving mom of four living in Pittsburgh, PA.  After trying thousands of freezer meals myself, I worked with my husband, Andy, and cousin, Jill, to package the very best recipes into digital eCookbooks.  Over the course of four years we created healthy freezer recipes with enough different flavors, textures, and cooking methods for every night of the week. These recipes were taste-tested by our families and thousands of happy customers.  I know you're going to fall in love with this vegetarian freezer meal collection.
What's inside this eCookbook?
25 delicious vegetarian recipes that can be frozen without any cooking ahead of time and then cooked in your crockpot, oven, or skillet
Full nutritional information for every recipe
A printer-friendly format
Two super-organized grocery lists
Color photos of the cooked meals
Freezer meal labels that can be filled out and printed on regular computer paper or Avery water-resistant stickers
Tips for freezing and cooking freezer meals safely and efficiently
Full List of Recipes (most have 10 ingredients or less!)
Crockpot Black Bean Enchilada Stack
Crockpot Cheesy Eggplant Bake
Crockpot Mexican Stuffed Peppers
Crockpot Potato Corn Chowder
Crockpot Three Bean Chili
Crockpot Tuscan Tortellini Soup
Crockpot Spiced Butternut Squash Soup
Crockpot Sweet Potato Split Pea Soup
Crockpot Savory Indian Chickpeas
Crockpot Black Bean Sweet Potato Chili
Crockpot Spaghetti Squash with Marinara Sauce
Crockpot Ratatouille
Crockpot Creamy Potato Soup
Crockpot Minestrone Soup
Crockpot Lebanese Sweet Potato Lentil Chili
Crockpot Coconut Chickpea Curry
Crockpot Curried Lentils
Stovetop Rice & Bean Burrito Bowl
Baked Zucchini "Lasagna"
Baked Oatmeal Chip Cookies
Baked Spiced Carrot Bread
Crockpot Bread Pudding
Crockpot Double Chocolate Cake
Crockpot Easy Blueberry Crisp
Every recipe cooks for the first time out of the freezer so it tastes exactly like a freshly prepared meal (just without all the work!).
Over 35,000 people already bought my eCookbooks and changed the way they cook.
"What really sets your cookbooks aside is the level of organization and planning you put into the meal preparation process. Everything from the grocery lists, nutritional information, and freezer labels was so well thought out I was throughly impressed. It is so nice to come home after working 10-11 hours to have a meal ready to go. I don't have to look up the directions again on the Internet, I don't have to guess the calorie count, I don't have to make a a shopping list. It's all there." -Natalie
"I start work at 5:30 a.m. so your freezer meals have saved my life on so many days! They are wonderful!! We're having guests for a week and I already have super large crockpot meals in the freezer for each day so there's no stress about how to feed everyone after a day at work." -Caroline
"My fiance and I decided to try out several of your recipes and just finished up our second batch of bag prepping this weekend! So far everything has been great!" -Stacey
How many servings are in each recipe?
The number of servings varies, but the average is six. If you are only cooking for two people, you can eat the leftovers for lunch the next day (my favorite method) or split each recipe into two freezer bags when you're freezing it and then cook in a smaller crockpot (2-4 quarts).  This is the small crockpot that I personally recommend.
Most of the meals need to cook 6-8 hours. What should I do if I'm out of the house for longer than that?
Most meals will cook perfectly in 6 hours on "low" in a 6-quart crockpot or 8 hours on "low" in a 4-quart crockpot. If you need to be out of the house longer than that, I highly recommend purchasing a crockpot with a timer that you can program to switch to the "warm" setting after a specified amount of time.  This is the programmable crockpot that I own and use most often.  These meals will save you so much money that they will quickly pay for the cost of a new crockpot.
What size crockpot should I use?
All of the recipes should work in a 4-7 quart crockpot.
Do the meals need to be thawed?
No. You might need to slightly thaw the crockpot meals to fit them in the crockpot (because it's hard to fit a frozen square block in an oval crockpot!), but it's perfectly safe to cook vegetarian meals straight from the freezer.  I usually run my freezer bag under water in the morning to help break apart what's inside and loosen all of the sauces and spices.
Do I have to freeze the meals before cooking them?
No. You can skip the freezing step and make them fresh.
Are the recipes healthy?
Yes.  You won't find any ingredients like condensed soup or soda pop.  I try to eat as many vegetables as possible and very limited amounts of processed foods.  The ingredients in these eCookbook recipes are healthy, delicious, and sold at most local grocery stores.
Are the recipes budget-friendly?
Yes. Most of my recipes are made with 10 ingredients or less and cost less than $10 to make.
How long do the meals last in the freezer?
Most meals will last at least three months in a standard refrigerator/freezer combo.
Can I re-freeze the leftovers?
Yes. Once the meals are cooked they are the same as non-frozen meals.
One last question – What's an eCookbook?
All of my eCookbooks are PDF eBooks that can be read on computers, tablets, and smartphones.  (No special e-reader required!)  They are also formatted to print on regular 8.5×11″ computer paper so you're welcome to print a copy if you want.
After making a purchase, you will be automatically redirected to a page where you can download your copy of the eBook.  You will also be emailed a copy to save to your computer.  Thank you for your support!