Friends!! Last week I reached a new level of planning ahead: I made 18 healthy make ahead camping meals! Now we're stocked with healthy meals to toss in the cooler or camper. Here's what I made, including my recipes and shopping list…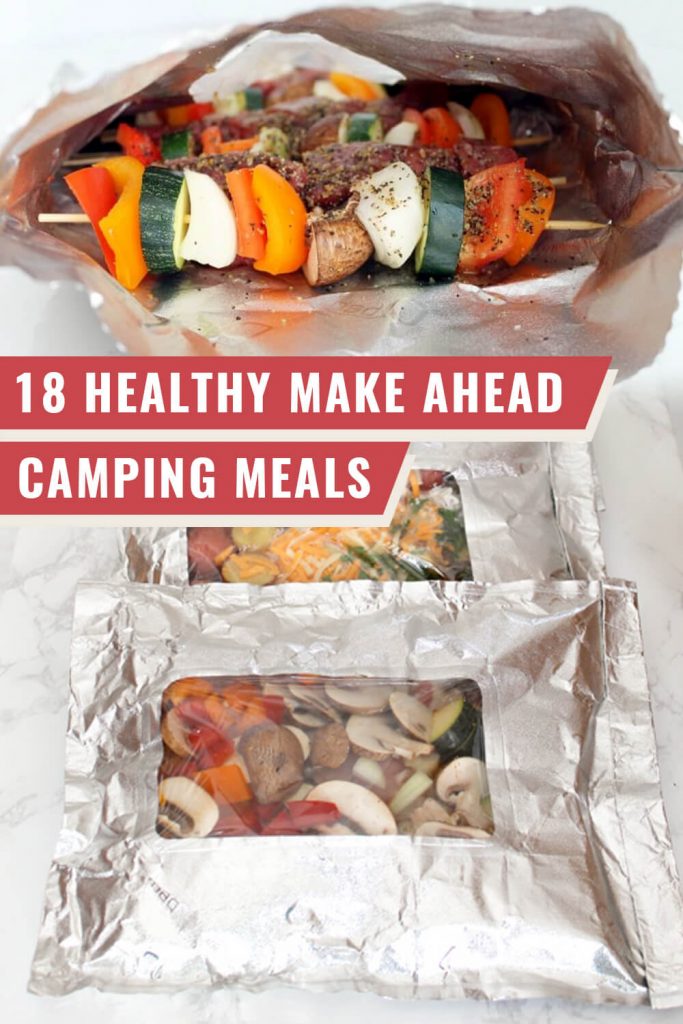 CLICK HERE FOR THE FREE RECIPES AND SHOPPING LIST.
Heather here from @ Twin Dragonfly Designs.  I love going camping with my twin sons, so Kelly asked me share how I prep healthy make ahead camping meals for our trips. Summer is finally here and we are planning on spending as much time as humanly possible outside!  That means road trips, camping and grilling as much as possible. 
I try to do as much of my meal preparation before going camping as I possibly can.  That way most of the mess is left at home where it is much easier to clean up. With our meals already frozen and ready to go we can make the most of our time away without worrying what to cook for dinner each night.
Here are the make ahead camping meals that I made:
That means I made a total of 18 healthy make ahead camping meals in less than three hours!
CLICK HERE FOR THE FREE RECIPES AND SHOPPING LIST.
What's so great about these healthy make ahead camping meals?
They're easy to make. None of the recipes require pre-cooking, so I was able to make all 18 in 2 1/2 hours. (That works out to less than 9 minutes/meal!)
They're budget-friendly. I spent about $200 on ingredients, which means each healthy camping meal cost a little over $11 with four servings each. 
They're healthy and delicious!  This is huge for me because I still want to eat healthy while camping.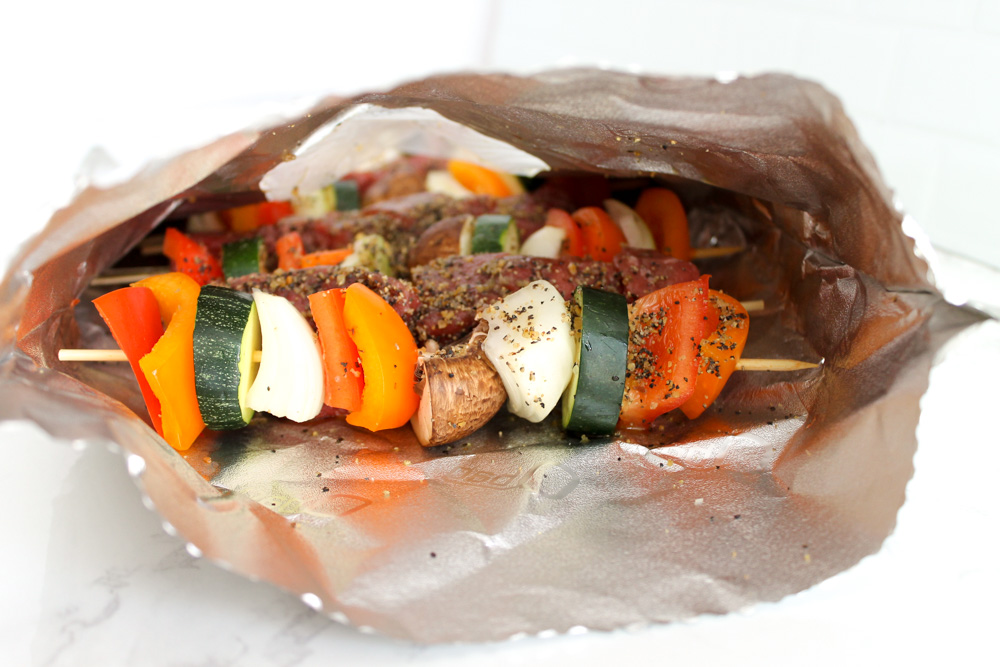 I started by ordering these brilliant Foil Grill Bags.  They are a must have if you are looking to create quick camping meals for the grill or campfire.  I simply dump all of the recipe ingredients into each bag and freeze until I am ready to defrost and use.  I love that these grill bags make tin foil packet meals a breeze!
What did I learn about make ahead camping meals?
Combine recipe ingredients in a bowl prior to placing into foil grill bags.  This helps to make sure that sauce/spices are coating all of the ingredients and that meals will cook evenly.

As much as possible lay foil grill bags flat before freezing.  This allows for easier storage in the cooler as well as even cooking while on the grill.

Pack extra tinfoil and double wrap grill bags if necessary.  With repeated bending and high temperatures the tin foil may tear.  Wrapping the meal in two layers of tinfoil prevents the juices/sauce from leaking out of the bag.
These meals can all be cooked on the grill, campfire or even in the oven.  Be sure to defrost meals completely and adjust your cooking times accordingly.  
Questions? Ask away and I will get back to you asap…