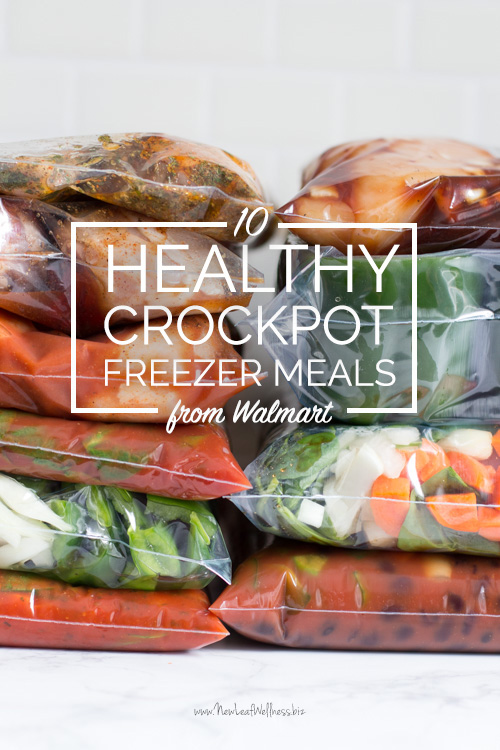 This post is sponsored by Walmart, so I'm sharing my recipes and grocery list for free below.  Thank you, Walmart!
Last weekend, I made 10 healthy freezer crockpot meals from ingredients that I bought at Walmart.  The recipes didn't require any cooking ahead of time, so it only took me 90 minutes to make them (9 min/meal) and I ordered the groceries online from Walmart for $114 ($11.40/meal – including organic meat and veggies!).

Here's what I made:
Turkey Sausage Vegetable Soup based on this recipe (yum!)
BBQ Chicken Legs
Turkey Sausage and Peppers
Italian Wedding Soup with Turkey Meatballs
Shredded Buffalo Chicken
Beef and Black Bean Chili
Honey Sesame Chicken adapted from Damn Delicious
Italian Chicken with Baby Spinach
CLICK HERE FOR MY RECIPES AND GROCERY LIST. NO STRINGS ATTACHED.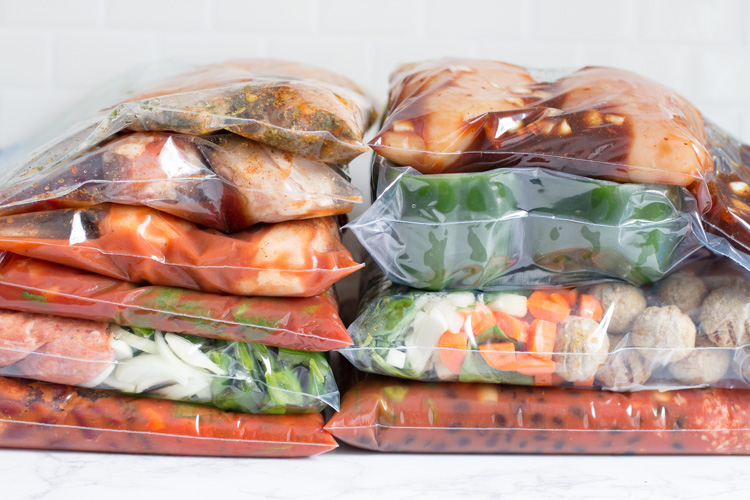 I ordered all of my groceries online from Walmart for only $114.  I've been ordering groceries online for the past year and I can't tell you how much time and money it has saved me.  No random snacks that I don't need.  No dragging four kids through the store.  NO STRESS.  I normally order from a local grocery store, and this was my first time ordering from Walmart.  Their online system was actually more user-friendly than the other one, and I was able to easily find organic meat and vegetables to use as the base for my recipes.
Click here to find the Walmart store closest to you that offers online shopping.  You can even order items from the rest of the store at the same time.  (Hello, stocking stuffers and office supplies.)  Woot!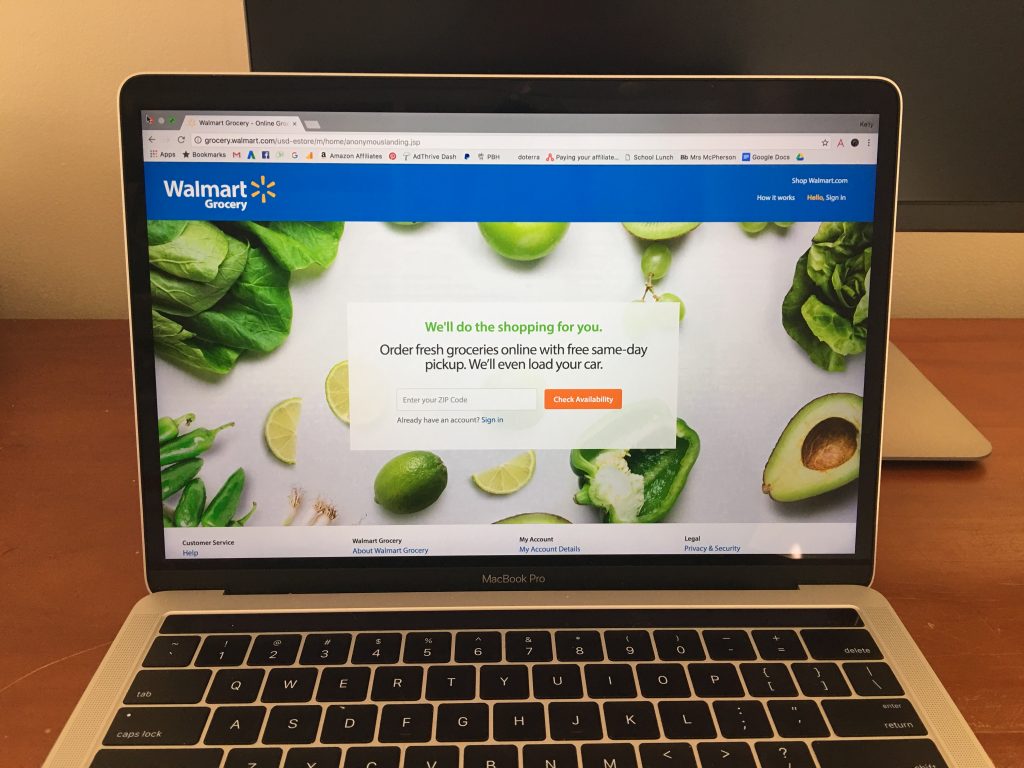 Why make 10 freezer crockpot meals at once?
They don't require any cooking ahead of time, so you can make 10 meals in 90 minutes. (That works out to only 9 minutes per meal!)
You can buy the ingredients from Walmart for only $114. ($11.40 per meal.)
You'll be stocked with healthy and delicious meals for busy weeknights.
If you're brand-new to freezer crockpot meals, here's how I make them:
Prep ahead of time.  I buy the groceries ahead of time and print the recipes and freezer meal labels (free sticker labels in printable above).
Get the kitchen ready.  I clean off my kitchen counter, clean out my sink, and get out all of the necessary ingredients. (I leave the meat in the fridge until the very end.)
Jump right in.  I set a timer and work as quickly as I can.  My husband watches our four kids.  I start with the recipes that have a lot of fresh vegetables because they take the most time to peel/chop, and I like to get them out of the way.
Layer the ingredients in the bags.  I add the veggies to the bottom of the bags, sauces and spices in the middle, and meat at the top (so it's the first ingredient dumped into the crockpot).  I only measure the sauces and spices, everything else is eyeballed.  The Stuffed Peppers that I made this time weren't a layered meal, so I made them last.
Clean-up. I set up my cutting board right next to my sink/garbage disposal and pull over the trash can and recycling bin so I can clean-up as I go.  I reuse my measuring cups and spoons and then add them to the dishwasher with my cutting board and knife at the end.
So easy!  It takes a bit of planning ahead, but the days that we eat these meals are so worth it.  All I have to do is dump a bag into the crockpot and dinner is done.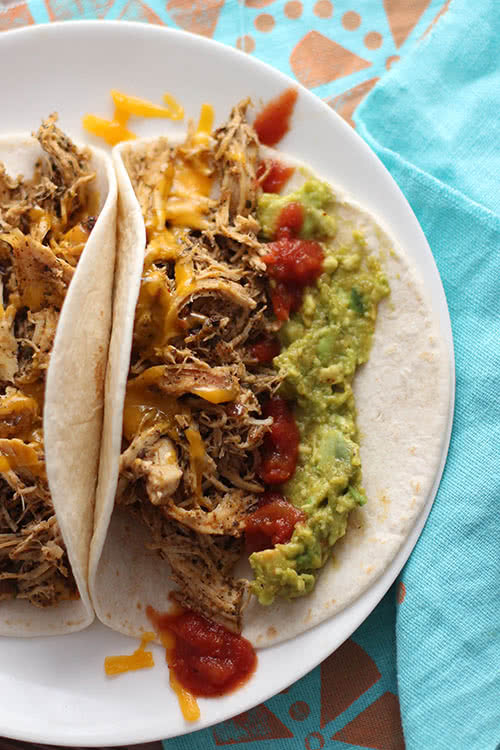 Here are some of my favorite tools (helpful, but not necessary):
Thoughts or questions?  Please leave a comment below and I'll respond asap.  I'd love to hear from you.  xoxo, Kelly