Before my fourth baby was born I decided to stock my freezer with 40 homemade freezer meals.  I split the meals into three separate prep sessions so it really wasn't that hard to do.  The third session included making a bunch of chicken crockpot freezer meals with my mom, and here's how we did it…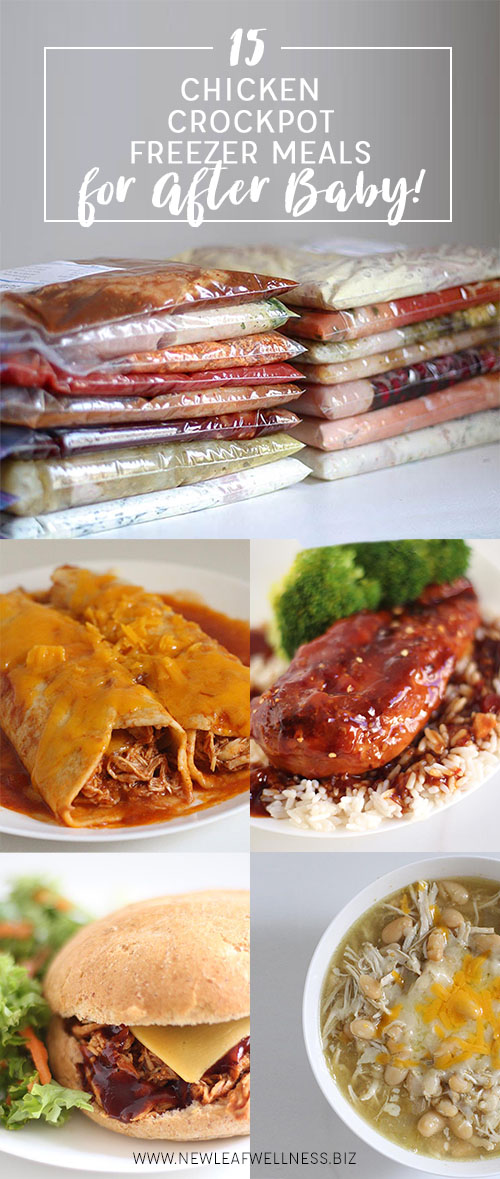 If you want to see the first two freezer meal prep sessions, you can find them here:
Here are the 15 Chicken Crockpot Freezer Meals that we made:
Artichoke Chicken
Chicken Enchiladas
Chicken Spinach Alfredo
Cilantro Lime Chicken
Cranberry Chicken
Honey Bourbon Chicken
Honey Garlic Chicken
Honey Mustard Chicken
Orange Chicken
Parmesan-Crusted Chicken
Salsa Verde Chicken
Thai Chicken
White Chicken Chili
Zesty BBQ Chicken
Click here to see my Crockpot Chicken Cookbook eBook with the printable recipes, shopping list, and freezer meals labels.

Here's what I loved about making a bunch of chicken crockpot freezer meals at once:
All of the recipes were super easy to make.  We just combined the raw ingredients in gallon-sized plastic baggies and stuck them in the freezer.
They were budget-friendly.  (I decided to use organic chicken breasts from Costco, but making these when chicken is Buy One Get One at the grocery store would be awesome too.)
All of the recipes are family-friendly and delicious.
They are all awesome freezer meals for new moms or anyone expecting!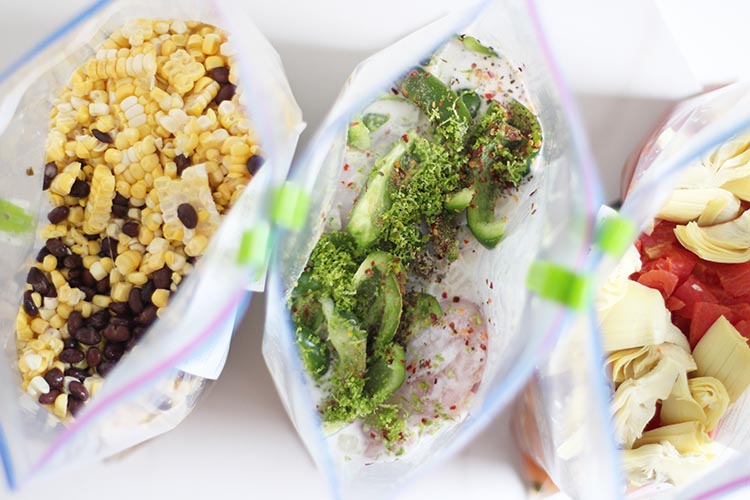 Overall, it took my mom and me less than 2.5 hours to make all of them, and that included taking photos, bossing my mom around the kitchen (sorry, Mom!), and cleaning up.
I really enjoyed making these chicken crockpot freezer meals and I can't wait to eat all of them!
Oh, and since these chicken crockpot freezer meals are all recipes from my Crockpot Chicken Freezer Meals eCookbook, I have photos of what the meals look like when they're done cooking!  YUM.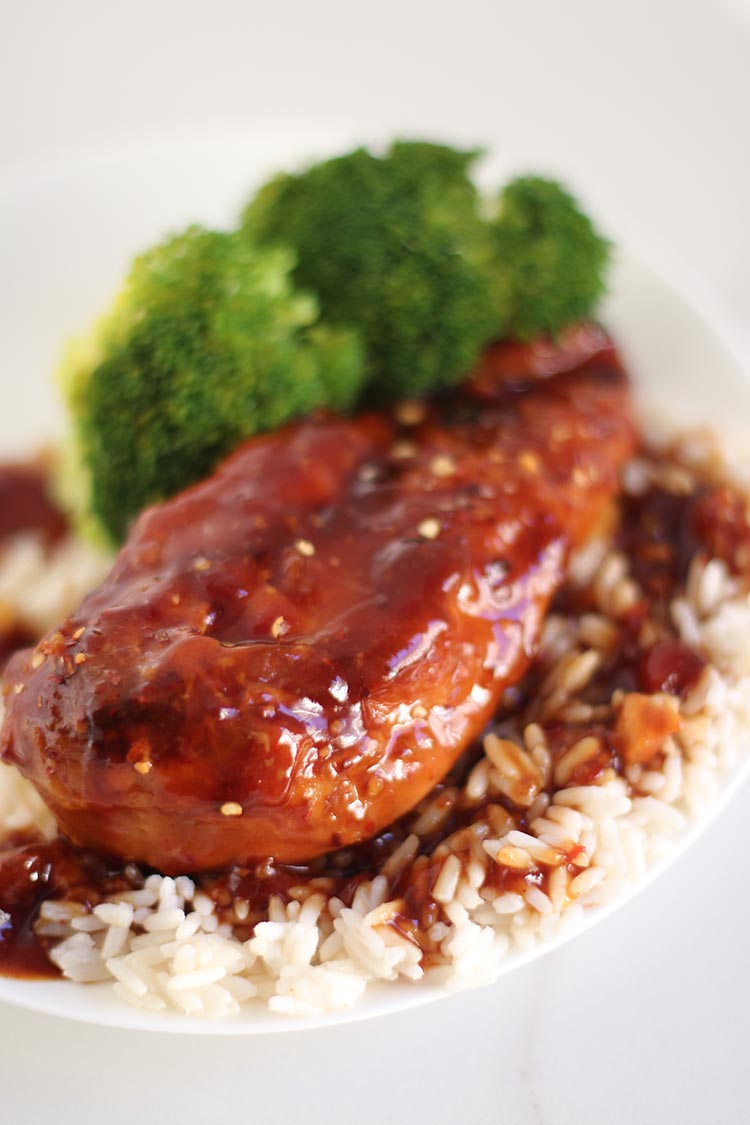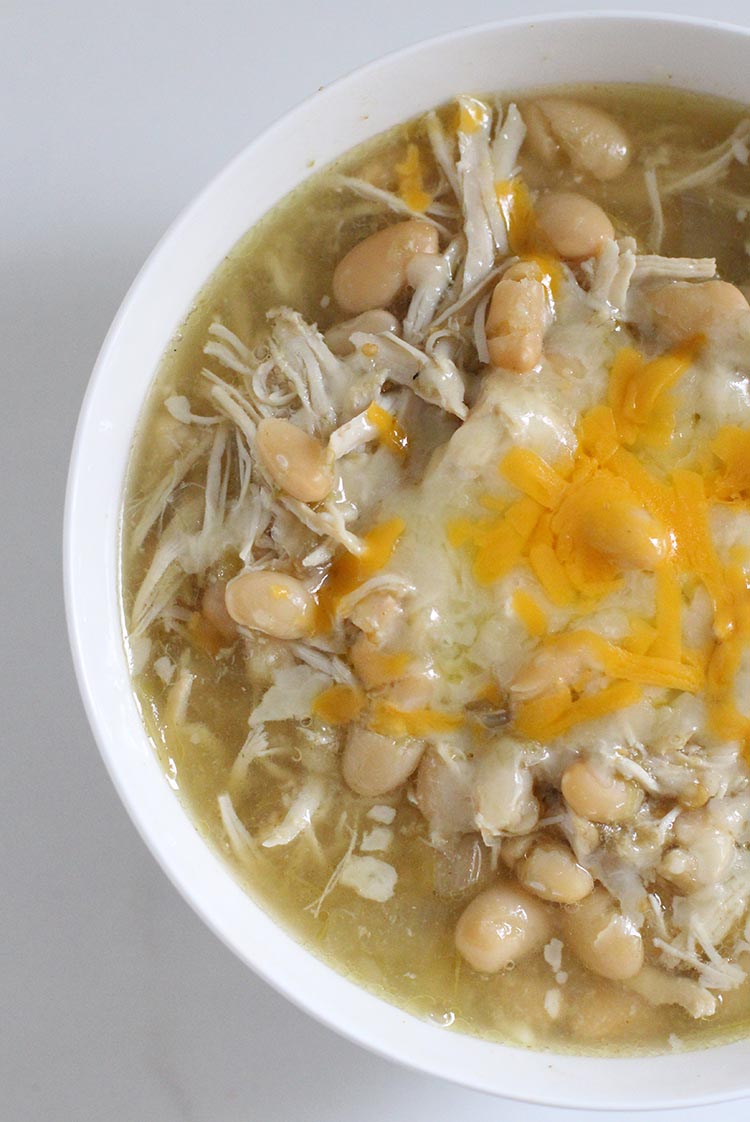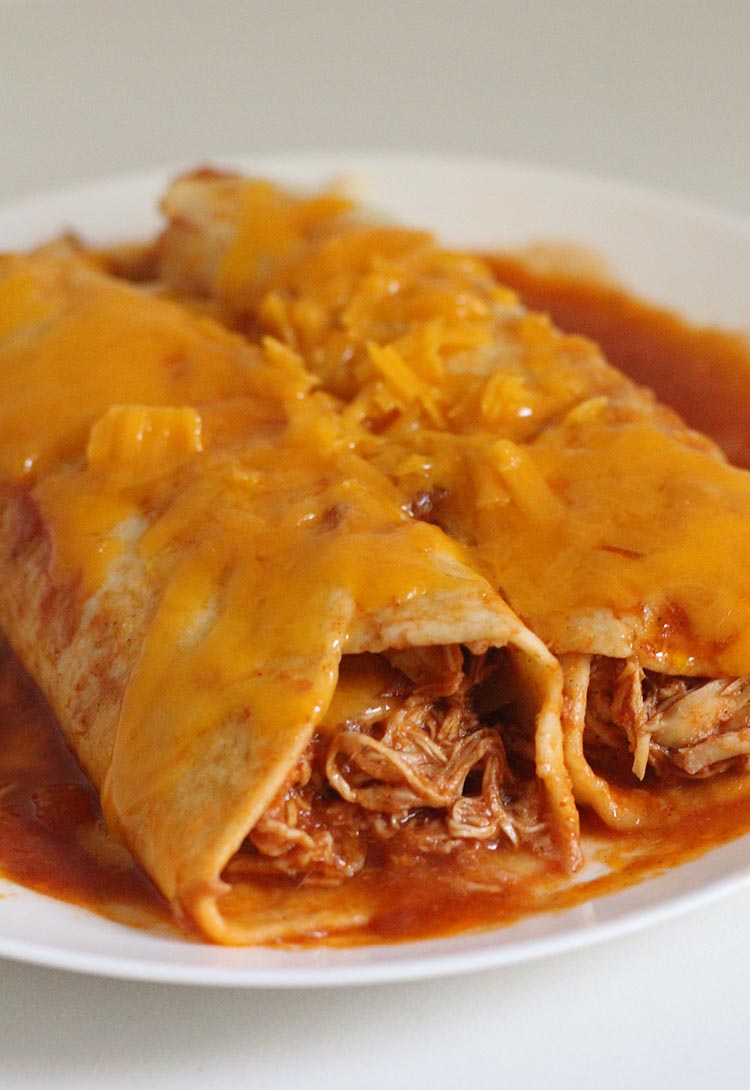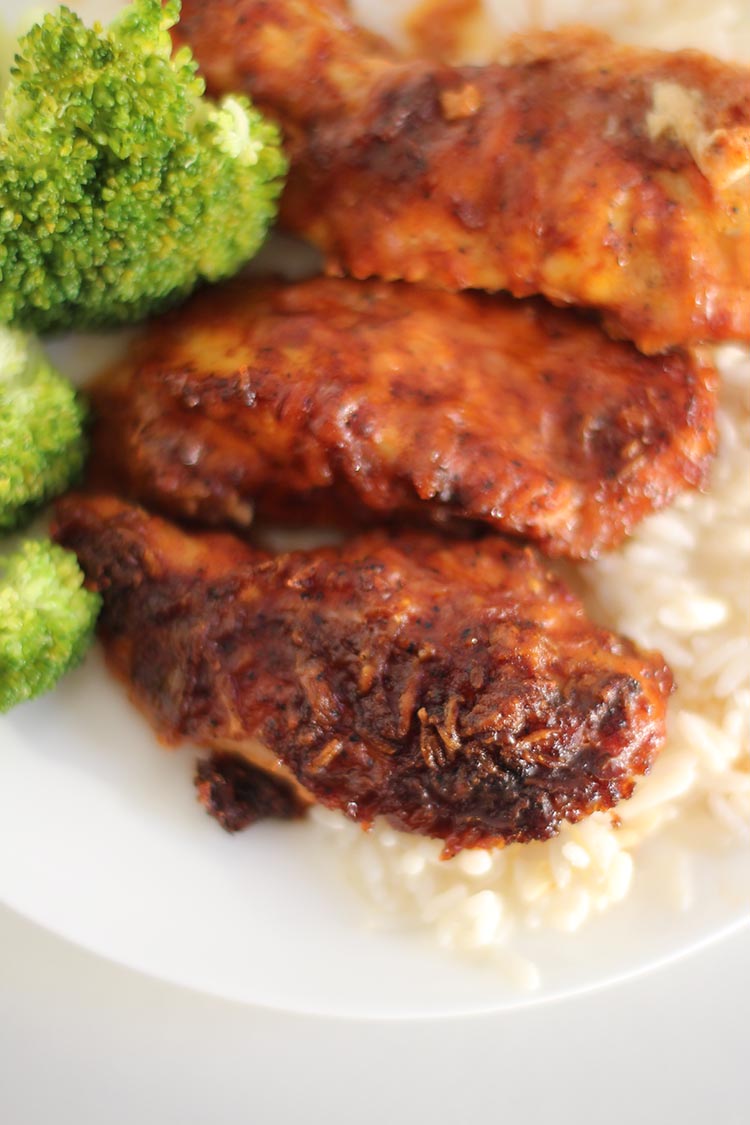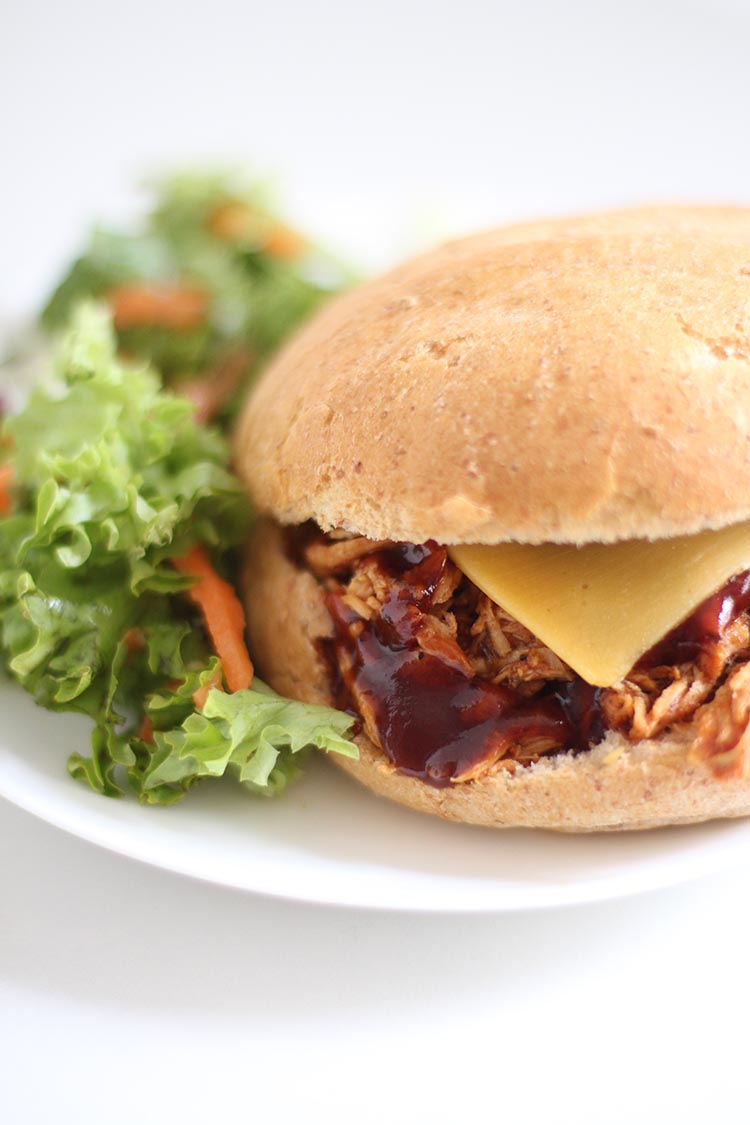 If you have any thoughts or questions, please leave a comment below and I'll respond as soon as I can.  I'm always happy to help.