If you have ever considered making tin foil packet meals then this post is for you!  I have discovered the perfect thing to making quick, easy tin foil packets using these brilliant Foil Grill Bags.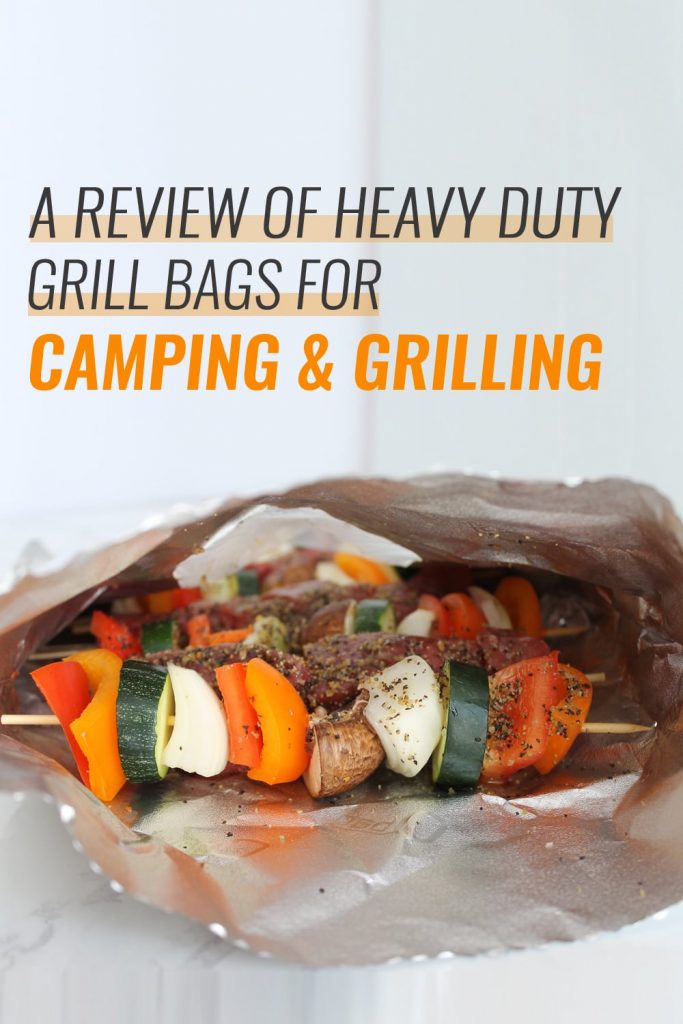 Aluminum foil grill bags are a must-have if you are looking to create quick camping meals for the grill or campfire.  I simply dump all of the recipe ingredients into each bag and freeze until I am ready to defrost and use.  In this blog post, I shared how I was able to make 18 healthy make ahead camping meals in less than three hours!
Now, this post wasn't sponsored in any way. I bought the grill bags with my own money and became a true fan. If you decide to order through the links to Amazon in this post, I will earn a small commission for referring you, so thank you!
Why are Foil Grill Bags a must-have for grilling and camping?
They create an instant tin foil packet for "one pot" style grilled meals.  No cutting, tearing, or forming of tinfoil required.

They keep food moist and prevent it from sticking to the grill.

They allow for easy meal preparation, eliminating much of the meal time mess.
CLICK HERE TO SEE THE FOIL GRILL BAGS ON AMAZON.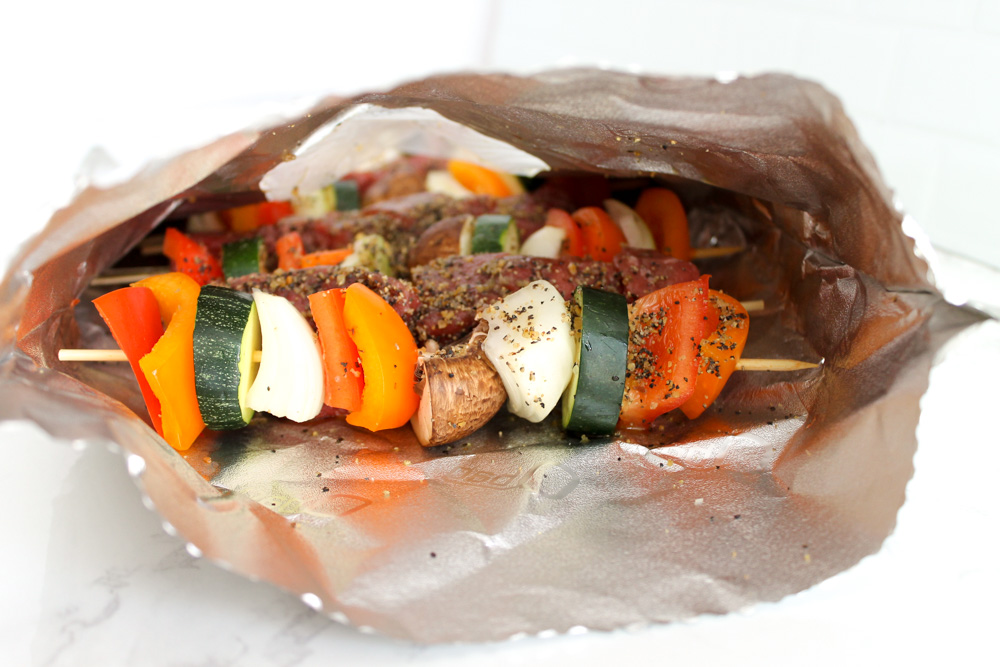 I love that this particular Foil Grill Bag has a see through window that can also be used for venting.  The window is perfect for checking on the meal as it cooks. Use caution as the clear film could melt with extreme temperatures (this has not happened for me) and the steam will be hot when venting.  Try these Extra Tough Grilling Bags for a windowless option that allows you to flip the tin foil packet to grill on the other side if needed.  I have used both types of grill bags with success.
Tips for using foil grill bags for make-ahead meal success:
Mix all ingredients in a bowl before adding to the bag.  This allows for even distribution of ingredients and will allow the meals to cook evenly, too.

Lay the grill bag as flat as possible and avoid excess bending as it may cause tears or holes to the bag.

Do not overfill the bags with ingredients.  Each grill bag holds about four servings.

Double wrap recipes in two layers of foil if necessary.  This helps to prevent leaks for recipes with sauce or when cooking on higher temperatures.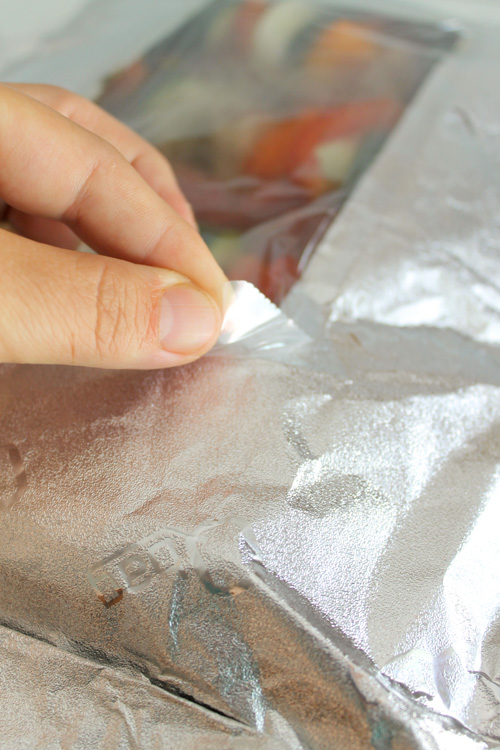 Based on my experiences, I would say creating tin foil packet meals is the only way to go when camping and grilling.  Using these Foil Grill Bags is totally worth the time-saving factor and peace of mind when doing any kind of meal preparation for camping.  They are a staple in my kitchen and camper!
CLICK HERE TO SEE THE FOIL GRILL BAGS ON AMAZON.