I'm excited to introduce you to my favorite tea tree coconut oil face scrub. It's made with three ingredients and serves as an exfoliator, moisturizer, and make-up remover, all-in-one!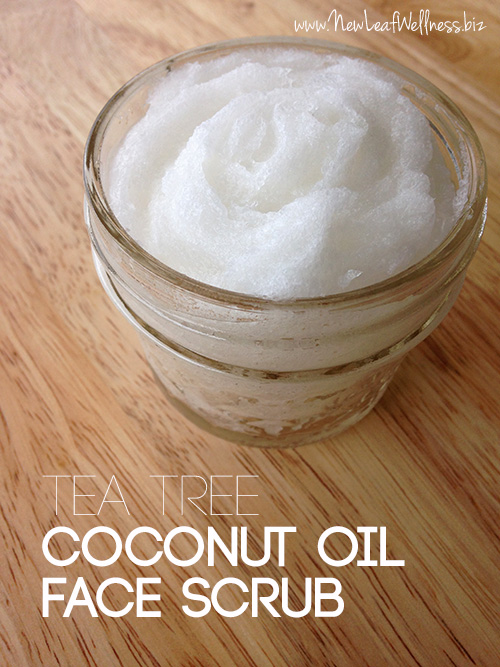 I battled dry and sensitive my whole life.  Then, I started using a simple combo of coconut oil and sugar to exfoliate my face and my dry skin vanished.  I started making my own coconut oil sugar scrubs 10 months ago and have used them everyday since.  (Sometimes twice a day!)
When I was visiting my in-laws last month, I got a little cocky and used whatever soap was on-hand to wash my face.  I paid the price, and by the time I got home my skin was starting to breakout.

Instead of going back to my old routine of exfoliating with a basic sugar scrub, I kicked things up a notch and used tea tree essential oil to make an easy foaming face wash for the morning and a tea tree coconut oil face scrub for the shower.  Tea tree essential oil is a natural way to treat acne and it smells amazing!  (More info on WebMD here.)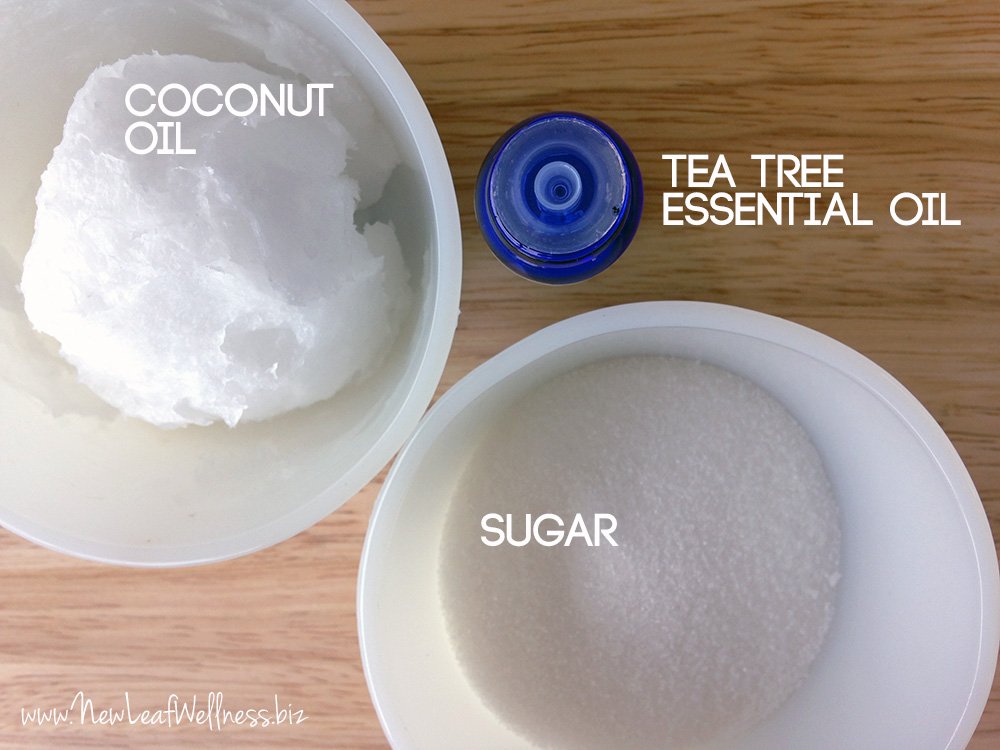 To make my homemade coconut oil face scrub, I used organic, raw Skinny Coconut Oil.  I received a free sample from Skinny and Company and couldn't wait to use such a high-end product on my face.  Skinny and Company say that their coconut oil is "the premium coconut oil on the market" and, as a coconut oil connoisseur, I agree!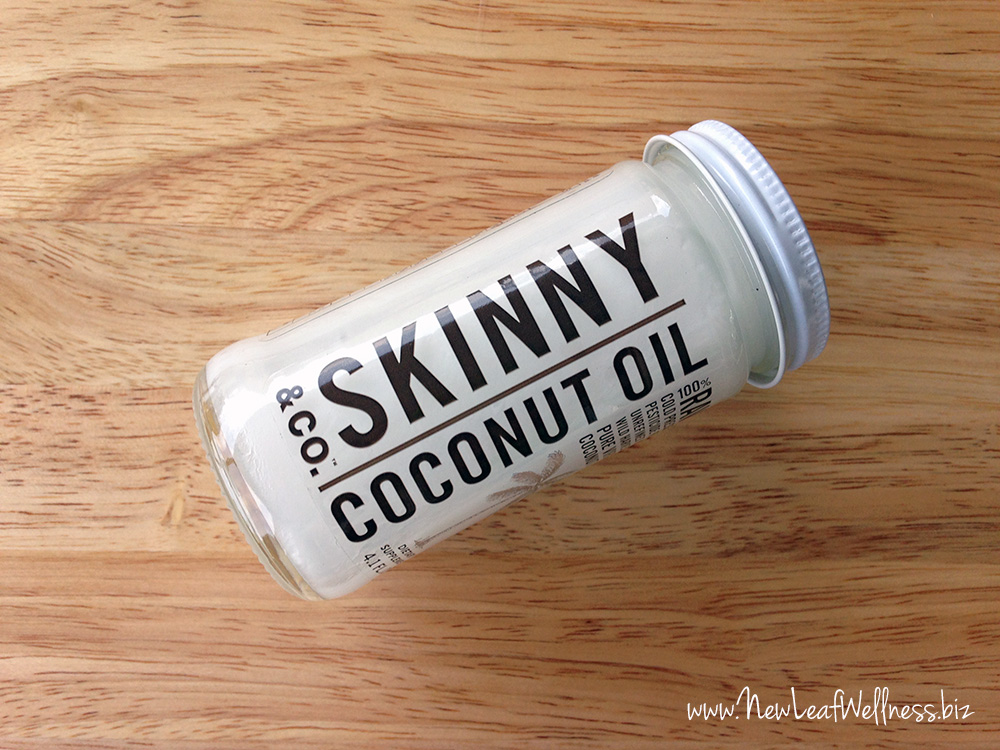 Whether you use Skinny Coconut Oil to make the perfect smoothie or whip up a homemade face scrub, you are going to love this stuff!
Homemade Tea Tree Coconut Oil Face Scrub
Yields: 4oz homemade tea tree coconut oil face scrub
Materials
Directions
Combine all ingredients in a bowl and spoon into container.
To Use
Massage into your face with circular motions for 30 seconds. (Avoid hairline so it doesn't get greasy.) Rinse and pat dry. The oil will absorb immediately and you'll be left with soft, sweet-smelling skin.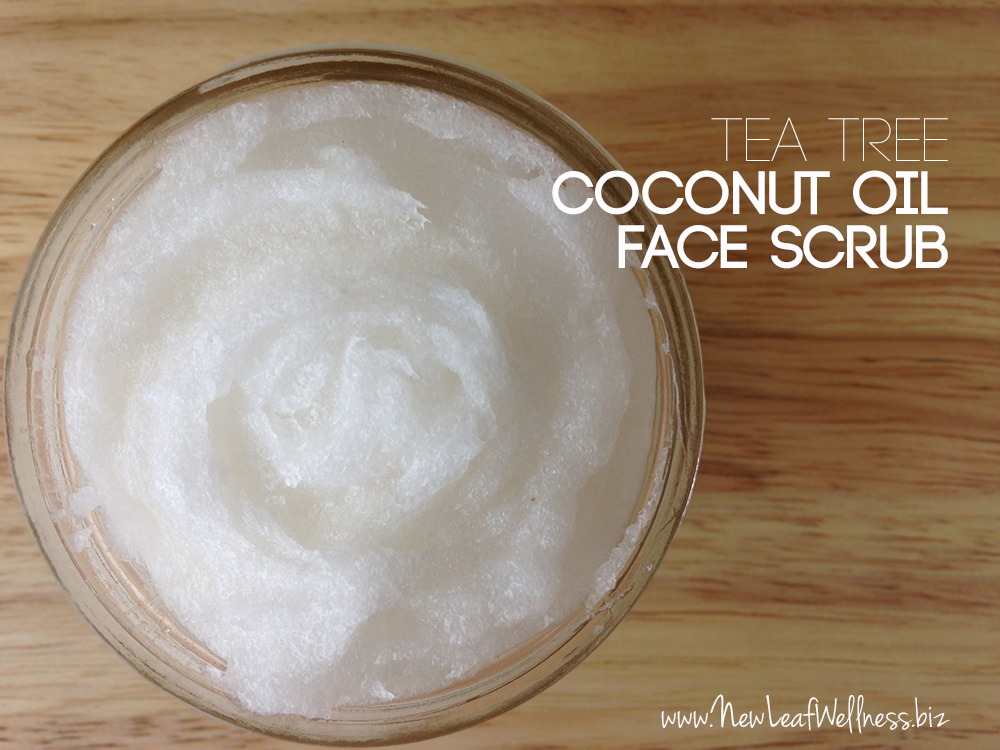 I'm happy to report that my skin is back to normal and feeling great.  Many thanks to Skinny and Company for sending me a sample of Skinny Coconut Oil!
Thoughts or questions?  Please leave a comment below!  I'd love to hear from you!