To say I'm obsessed with these homemade coconut oil sugar scrubs is an understatement.  My skin has never felt so soft before…or smelled so delicious!
Reasons you should lather up with Trader Joe's organic virgin coconut oil ASAP:
Your skin will look, feel, and smell better than ever before.
One simple coconut oil sugar scrub can be your face wash, exfoliator, eye make-up remover, and moisturizer all-in-one!
You'll save money over store-bought products.
When you make your own skincare products, you will know exactly what's in them.
You can help save the environment by storing your coconut oil products in containers that can be used over and over again.
You're also gonna go bananas over this super-simple "recipe" for homemade coconut oil sugar scrubs.

Homemade Coconut Oil Sugar Scrubs
Ingredients
1/4 cup granulated sugar (You can use up to 1/2 cup if you want your scrub to have a more coarse, sand-like texture.)
1/2 cup coconut oil (I use Trader Joe's organic virgin coconut oil.)
Optional>> 1 tablespoon citrus fruit zest (The zest from one piece of fruit.) (I've tried grapefruit, lemon, and orange.) OR
Directions
Combine all ingredients.  (Unlike my homemade coconut oil lotions, I do not recommend heating the coconut oil prior to mixing, because hot oil will dissolve the sugar.)
To Use
On your face – Omit the citrus and use the basic scrub at the sink or in the shower.  Massage in circular motions for 30 seconds.  Rinse and pat dry.  The oil will absorb immediately.
On your hands – Massage into your hands and fingernails for 30 seconds.  Rinse and pat dry.
On your legs and feet – Massage into your legs and feet while in the bath or sitting on the side of the bathtub.  Rinse and pat dry.  (Never use on your feet in the shower because the coconut oil is slippery and you risk falling.)
Pros/Cons of Adding Citrus
Pro: Adding any kind of citrus will make your scrub smell great.
Pro: Citrus can boost your mood and make you feel energized and refreshed.
Con: Citrus can burn your eyes, so it can't be used on your face.  (Perfect for your hands, legs, and feet though!)
Con: Citrus can increase your skin's sensitivity to the to sun, so you'll want to wear sunscreen after using citrus scrubs.  (Coconut oil acts as a natural sunscreen, but I'm not sure if it's strong enough to cancel out the effects of the citrus.)
Citrus Fruit Zest vs Citrus Essential Oils
If you're new to the world of essential oils, citrus essential oils are all-natural oils extracted right from the fruit peels themselves.
Citrus essential oils will give your sugar scrub a longer shelf life than a sugar scrub made with zest.
Citrus fruit zest will add a pretty color to your scrub.  (Essential oils are colorless.)  Plus you can eat the fruit after zesting.  YUM.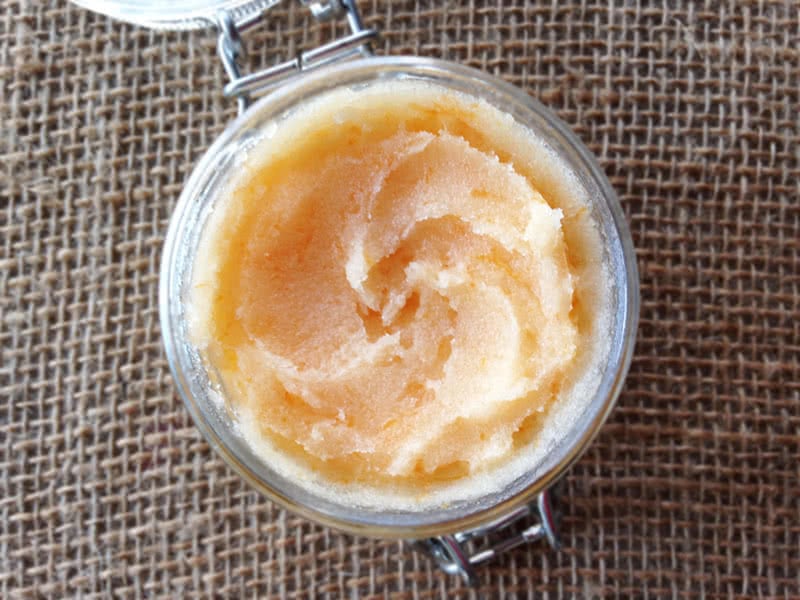 Storing Your Coconut Oil Sugar Scrubs
How cool are these GoToobs?!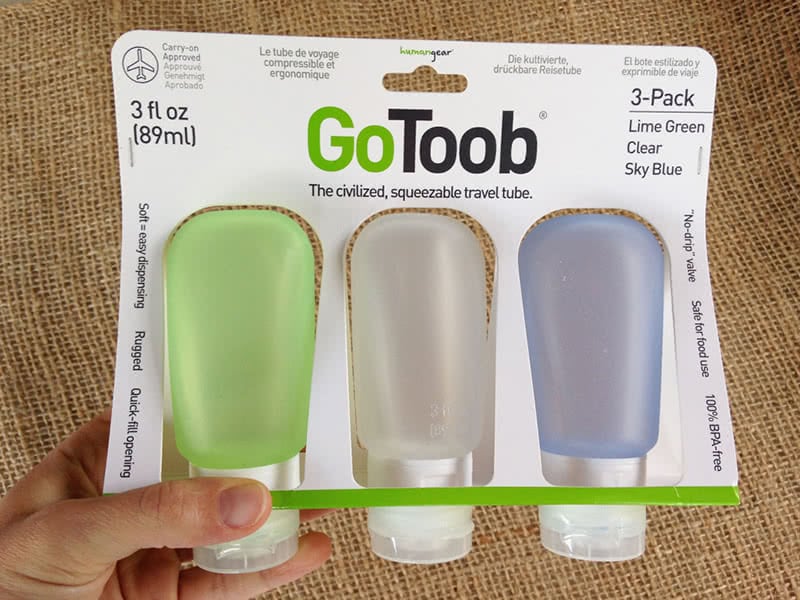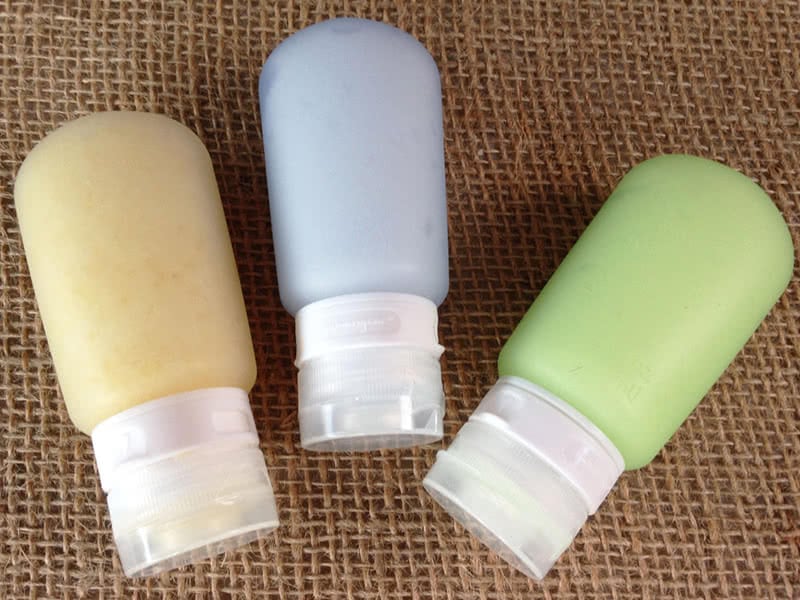 They're BPA-free, easy to fill and clean (dishwasher-safe), and no-drip.  In person, they feel more like rubber than plastic.  My 3-pack is filled with homemade coconut oil sugar scrubs for my shower, bathroom sink, and kitchen sink.  Love!
Have I convinced you to try making coconut oil sugar scrubs?  What's your favorite use for coconut oil?
---
PS If you want to give these coconut oil sugar scrubs as gifts, here's a free printable gift tag.