I like my DIYs the same way I like my recipes, simple projects that can be made in 15 minutes or less!  These DIY mint chocolate chapsticks fit the bill perfectly.  They're easy to make, super moisturizing, and so fun to share with friends.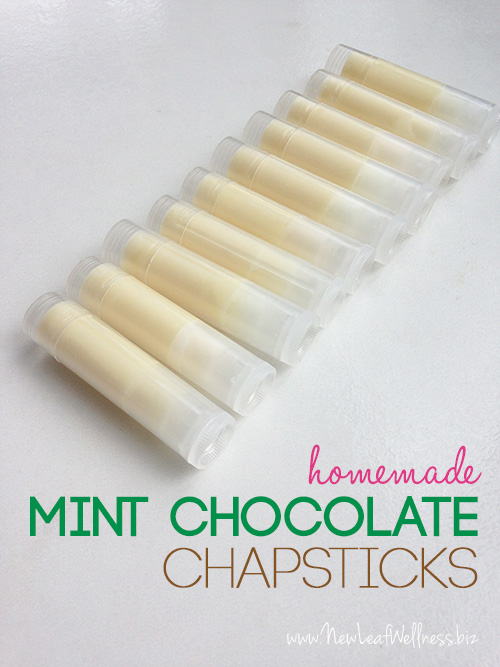 I should mention that these chapsticks cost less than $1 per tube to make, too.  Wahoo!
I typically make homemade chapsticks with a base of beeswax, coconut oil, and shea butter, but I decided to substitute cocoa butter for the shea butter this time. I'm so glad I did!  The cocoa butter gives these chapsticks a natural chocolate flavoring that makes my chocoholic heart sing.
Add some peppermint essential oil and you're left with mint chocolate, lip-smacking bliss.  YUM.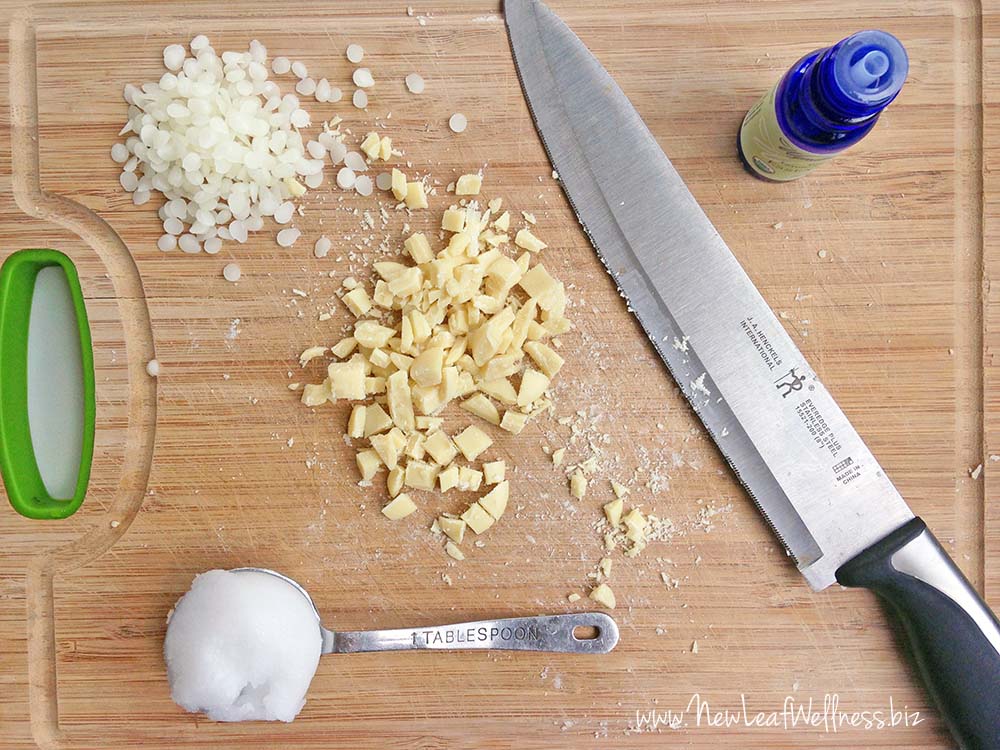 DIY Mint Chocolate Chapsticks
Yields: 10 homemade mint chocolate chapsticks
Materials
Directions
In a small saucepan, melt beeswax over low heat.
Add cocoa butter and coconut oil, and stir until melted.
Add essential oil.
With the pan still on the stovetop, use your medicine syringe to fill your chapstick containers with about one teaspoon (5ml) of the melted liquid.  (You need to keep the pan on the stovetop because the melted liquid will cool and harden very quickly if it's off the stove.)
Once the chapsticks harden, add a few more drops of the melted liquid to each chapstick tube so it's is filled to the top.  (Take your time to make sure your tops look pretty and rounded.)
Let your chapsticks cool completely, and then add their caps.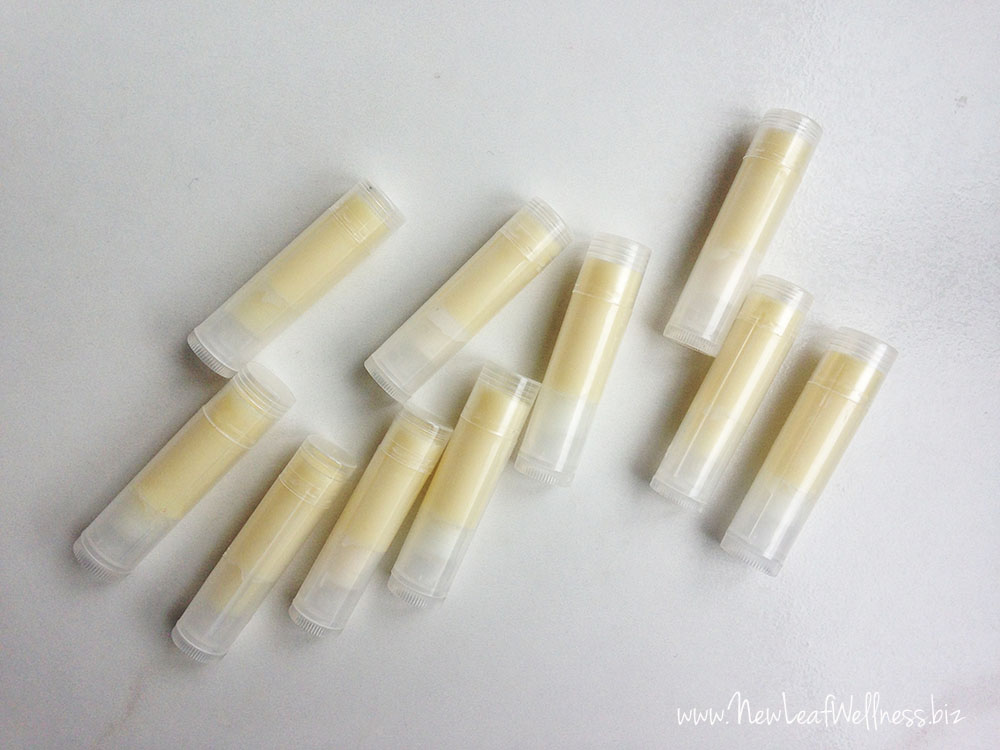 ---
PS I made some simple labels that I could print on address label paper and stick to tubes for family and friends.  Here's the free printable if you want to use it too: Printable Labels for Mint Chocolate Chapsticks.