Smoothies truly are perfect for the entire family…from the Breastfeeding Mama*, to the tired new Dad, to the picky Toddler, to the on-the-go Teenager to the Grandparent who wants to lose a few extra pounds to keep up with their growing family!!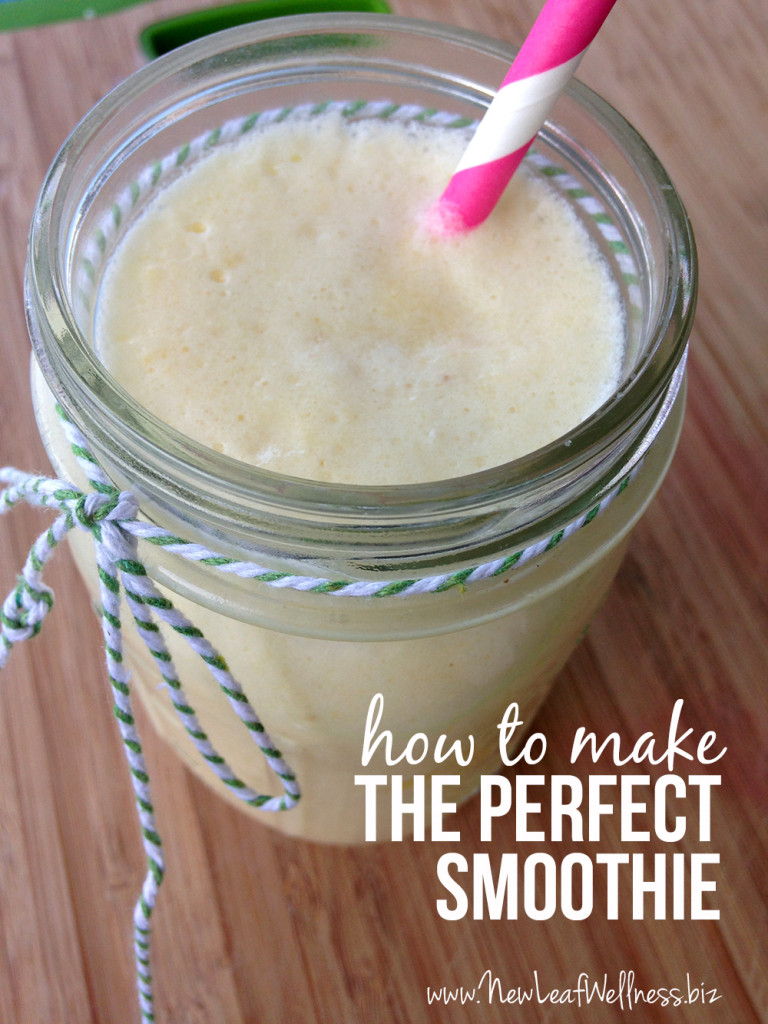 Blog post written by Jill Petrush Rogers, Contributing Writer
Smoothies are quick, delicious and packed full of nutrients. By adding a good fat, you will stay fuller, longer, gain energy, target belly fat and reduce your risk of all sorts of nasty diseases.
First, of course, you will need a blender!! One day, while making smoothies, our archaic blender started smoking (never a good sign). After much research, we decided to invest in a Ninja and have been quite pleased. One of my favorite features is that it is just as easy to make a single serving as it is an entire pitcher.
My equation for (one serving of) the perfect smoothie is simple.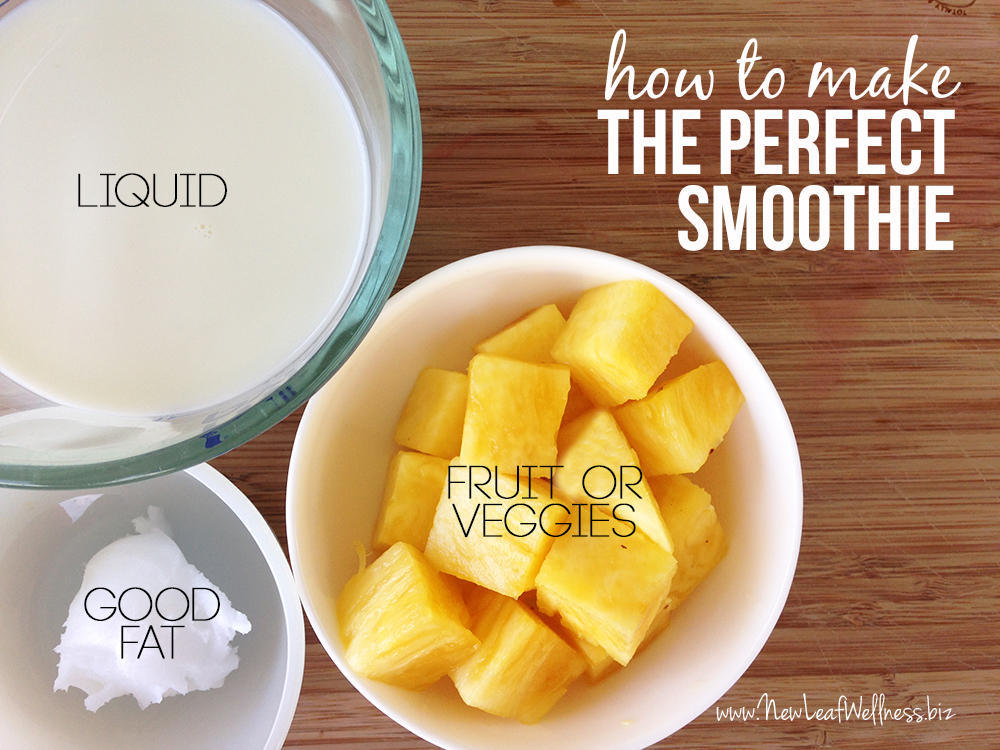 1 Cup Frozen Fruit +/or Vegetable + 1 Cup Liquid + 1 Tablespoon Good Fat = Perfection!
I recommend using frozen fruits and vegetables instead of ice (Time saving tip: We buy large bags of frozen berries year round!), so that your smoothie is not watered down. However, if you're in a pinch and you forgot to freeze ahead of time, ice works too!
CHOOSE AT LEAST ONE INGREDIENT FROM EACH CATEGORY, BLEND & ENJOY!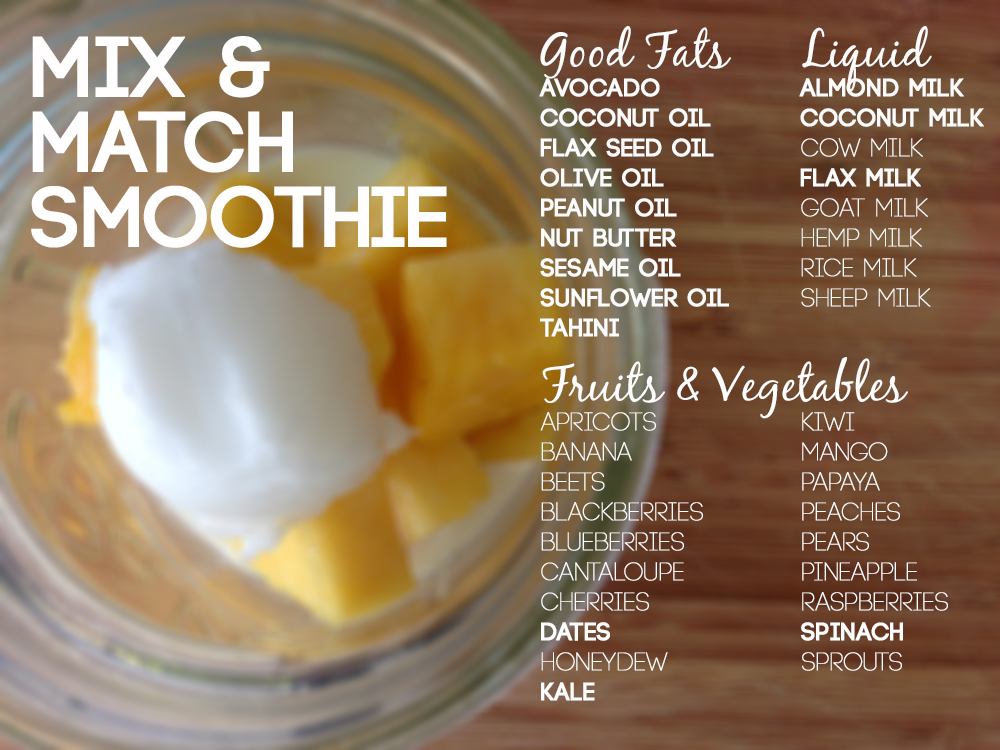 *Breastfeeding Mamas, not only are smoothies delicious & nutritious, many of the listed ingredients are also galactagogues (substances that promote lactation), which I have boldfaced.
---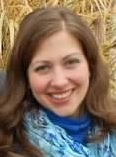 Jill Petrush Rogers is recognized by the Academy of Lactation Policy and Practice as a Certified Lactation Counselor. Jill is a tandem breastfeeding Mama to two energy-filled boys, ages 3 years & 9 months.  Her mission is to help other Mamas meet and/or exceed their own personal breastfeeding goals, and to be a tiny part of the huge movement to make breastfeeding a "norm" in our society.  You can follow Jill's personal journey on her blog The Galactagoddess and on Facebook.