*This post has been updated for 2020
Do you want to eat healthier this year? Crockpot freezer meals are your answer.  After making thousands of crockpot freezer meals myself, I'm convinced there's no easier way to make healthy, delicious, and budget-friendly meals.  Here are 12 of my favorite recipes to help you get started (full grocery list below!).
Why crockpot freezer meals? 
They can be frozen without any cooking ahead of time and then dumped into a crockpot in the morning.
All of the ingredients cook down together so they smell and taste amazing.
You can save a lot of money by buying the ingredients in bulk.
12 Healthy Crockpot Freezer Meals to Make in January
Red Pepper Chicken (super easy and delicious)
Meatball Vegetable Soup (my fave!)
Cherry Pork Loin with Sweet Potatoes
Chicken Curry (even picky eaters love it)
Chicken Fajitas (serve on tortillas or rice)
Cranberry Pork Roast (only 4 ingredients!)
CLICK HERE TO VIEW ALL OF THE FREE PRINTABLE RECIPES AND A FULL GROCERY LIST
Here's how I would eat all of them this month: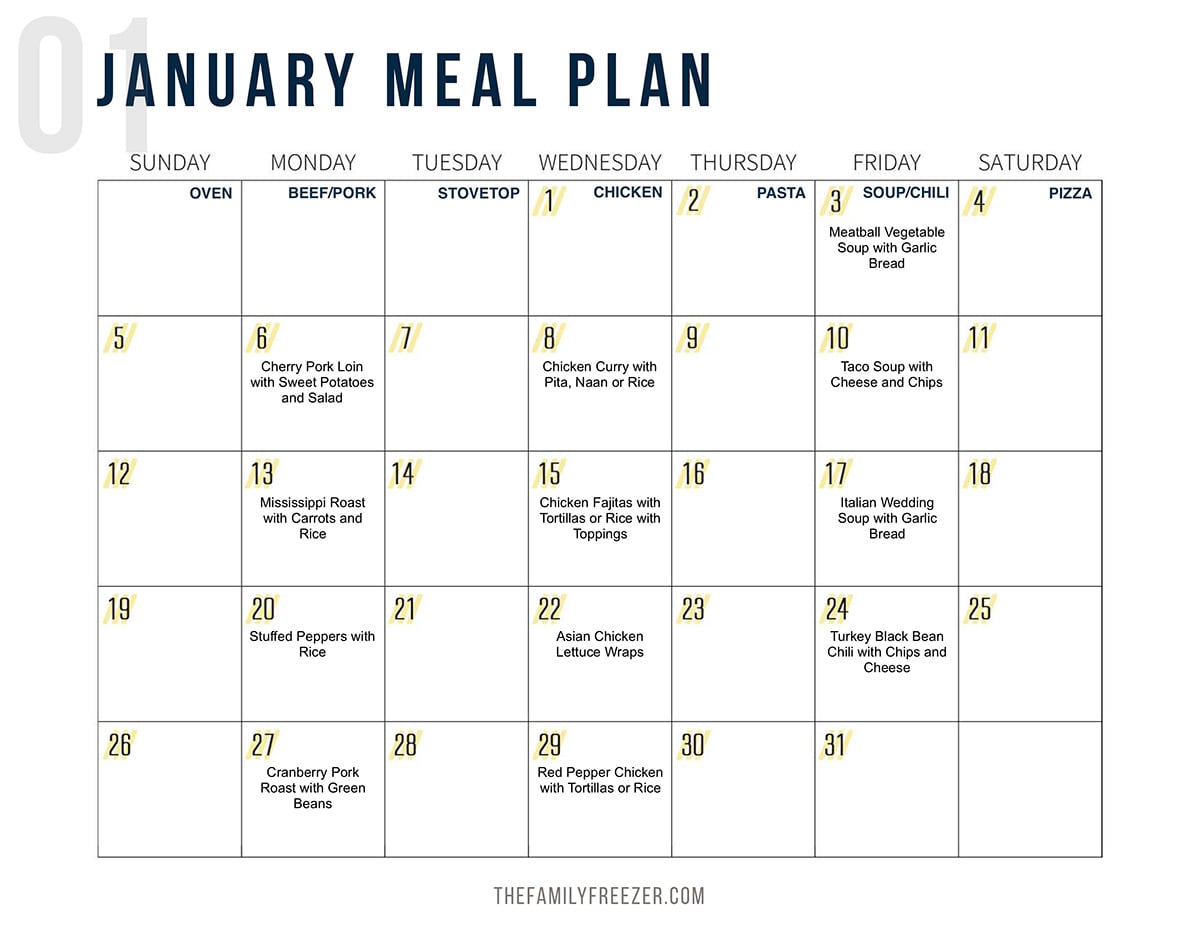 I spaced out the recipes to include a variety of proteins, tastes, and textures each week.
My husband, Andy, added text boxes to the calendar, so you can swap out meals that you don't want to make or fill out the entire month. Yay! (Click the image above to save or print.)
Thoughts or questions?  Please leave a comment below.  I'd love to hear from you. XO, Kelly