I'm so excited to tell you about my latest batch of freezer meals! I picked 36 of my favorite freezer recipes that feature ingredients in season right now (like apples, butternut squash, cabbage, carrots, and sweet potatoes) and made all of them in one sitting! I even went ahead and created meal plan calendars for the winter so we would know when to eat each meal for a variety of tastes, textures, and proteins.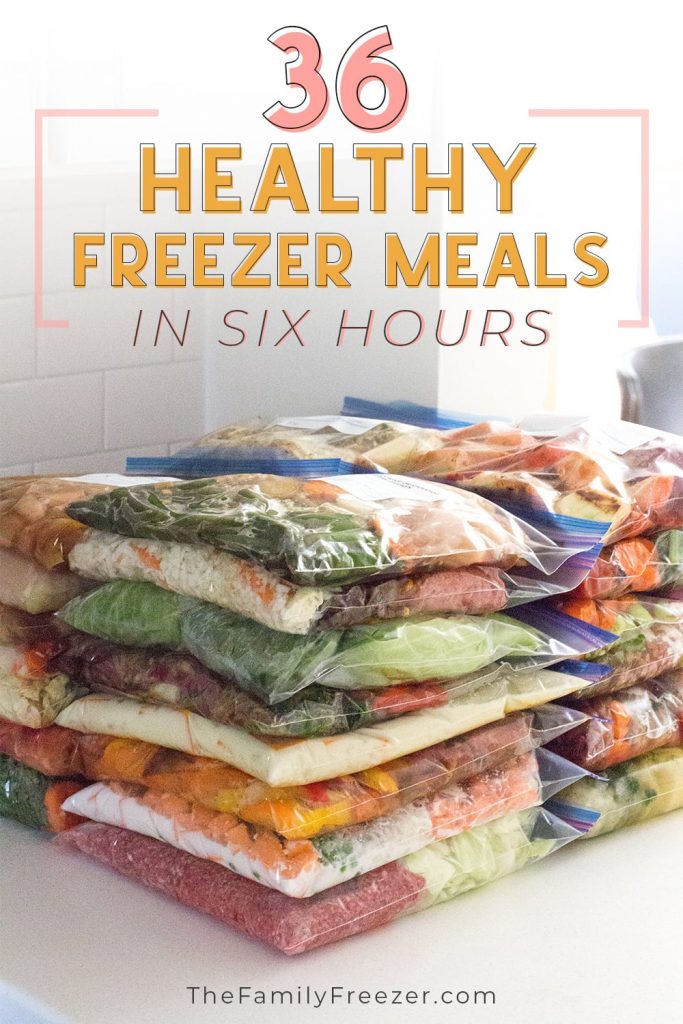 Does this sound like an insane amount of organization?  It was, but I've made so many freezer meals and meal plans in the past that it wasn't that bad for me. 
The best news? I packaged everything up into a "Winter Meal Plan," so you can use the printable recipes, shopping lists, freezer meal labels, and calendars too!
Can you imagine not having to stress about cooking dinner for months?
It's like healthy, homemade meals on auto-pilot!
What did I make?
Steak Fajitas 

Orange Chicken 

Cabbage Rolls with Wild Rice (my personal fave)

Chicken Curry 

Ranch Popcorn Chicken (my kids' favorite)

Salsa Verde Shredded Pork Tacos 

Sweet Potato Lentil Chili 

Steak Stir Fry and Bok Choy 

Bacon Balsamic Chicken and Vegetables

Spiced Butternut Squash Soup 

Honey Garlic Chicken and Peas 

Beef Barley Stew

Black Bean Sweet Potato Chili 

Ginger Chicken with Snow Peas

Lemon Chicken and Rice Soup

Creamy Potato Soup  

Peanut Lime Chicken 

Whole30 Crockpot Chili 

Kale and Chorizo Soup 

Tex Mex Beef and Cabbage (so good)

Shredded Pork with Balsamic Pears 

Beef and Cabbage Soup 

Turkey Burger Macaroni (one pot meal)

Italian-Style Pot Roast

Spicy Beef Curry Stew

Tuscan Chicken Tortellini 

Maple Pork Roast with Cinnamon Applesauce

Healthy Minestrone Soup

Crockpot Cabbage Casserole

Sausage-Stuffed Banana Peppers

Spicy Sausage and Veggie Soup 

Ground Beef Stroganoff 

Pear Pork Tenderloin

Vegan Korma 

Pesto Chicken Quinoa Bowl

Chicken Noodle Soup (yum!)
I should point out that 12 of these meals can be made vegetarian and another 10 can be made in a pan on the stovetop, in case you get sick of your crockpot.

What's so great about these 36 freezer meals? 
None of the recipes require any cooking before freezing, so I was able to make all of them in less than 6 hours, including two breaks and cleaning up my kitchen at the end.  (That's an average of less than 10 minutes per meal!)

I spent $375 on groceries, including organic meat ($10.42/meal with six servings).

We've already tried every single recipe and they're healthy and delicious! 
Inspired? CLICK HERE for my brand-new winter plan with all of the recipes, shopping lists, labels, and more! The shopping lists are split up so you can make 12 meals at a time or go for all 36 at once, like I did. 🙂
What's included in the Winter Meal Plan?
36 healthy and delicious recipes that can be frozen without any cooking ahead of time and then cooked later in your crockpot or stovetop (12 recipes per month, dec, jan, and feb)

Printable grocery shopping lists (one per month and one for all 36 recipes if you're crazy enough to make them all at once)

Printable calendars with the meals assigned to days throughout the month (so you don't even have to think about "what's for dinner?") 

Full nutritional info for every recipe

Color photos of the cooked meals

And more!
CLICK HERE FOR MORE INFO ABOUT THE WINTER MEAL PLAN.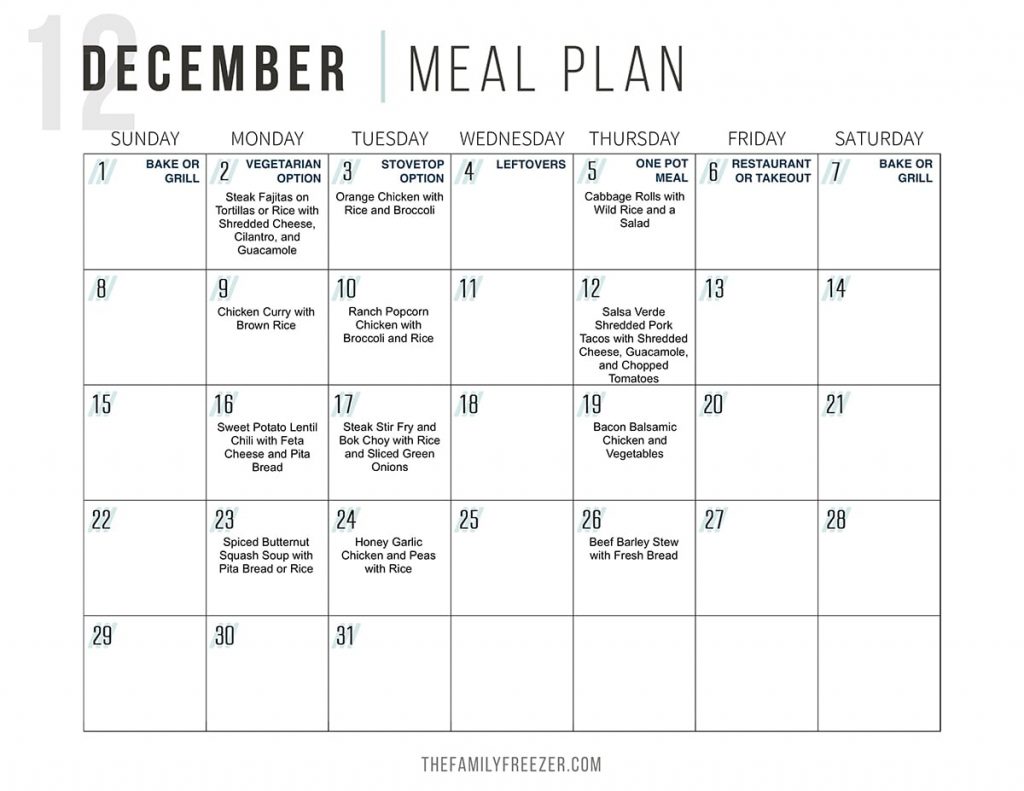 Questions? Leave a comment below and I'll respond asap! -Kelly