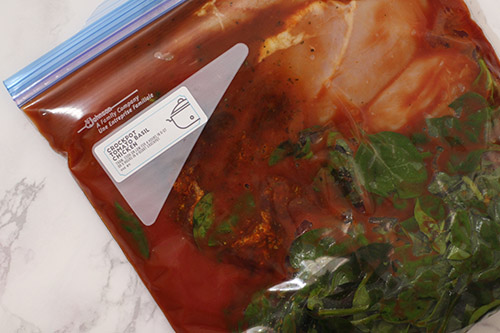 Ditch the Sharpie and use these free editable labels to label your freezer meals instead.  Yay!
CLICK HERE TO DOWNLOAD YOUR FREE LABELS. NO STRINGS ATTACHED. 
Why use these labels?
Typing labels is quicker than writing on freezer bags. (It's more legible too.)
By including the cooking instructions you'll know exactly how to cook your meal.
When you give freezer meals to other people they'll know how to cook them too.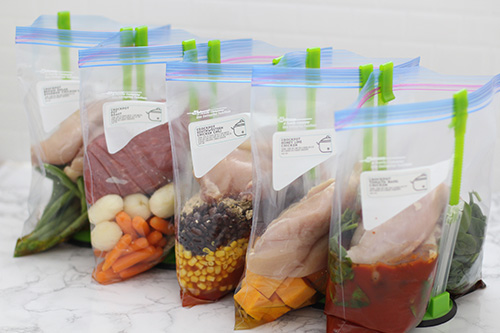 How to use these free editable labels:
Click the link above and save the document to your computer. (On my Mac, this is done by pressing "control" + "save as" or clicking the save icon on the lower right side of the screen.)
Open the document on your computer and type in each recipe's name, cooking instructions, and expiration date (I use three months from the prep date).
Print the labels on Avery address sticker labels or whatever brand you have on-hand.
Stick to your freezer bags and start prepping!
I recently shared 23 freezer meal prep sessions with free printable grocery lists that will make your life easier too.
Don't forget to save the filled out labels so you can reuse them next time you make the same meals.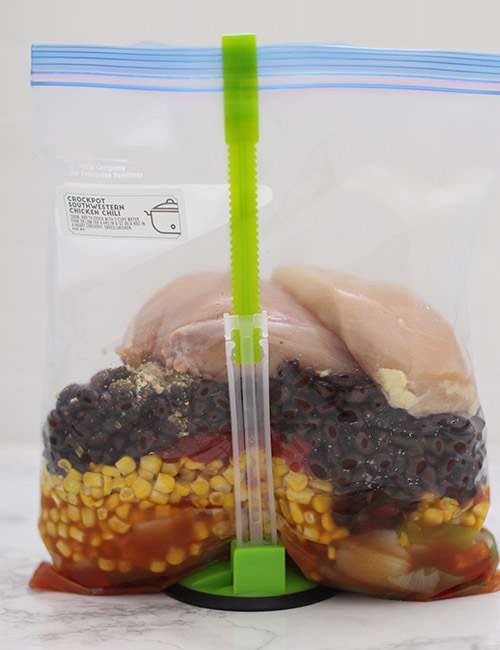 Thoughts or questions? Leave a comment below and I'll respond as soon as I can. I'd love to hear from you.