Want to simplify your dinner routine?  Here are 17 free printable freezer meal plans and grocery lists.  I've made all of the meals myself so I can tell you that they're simple, delicious, and pretty healthy too.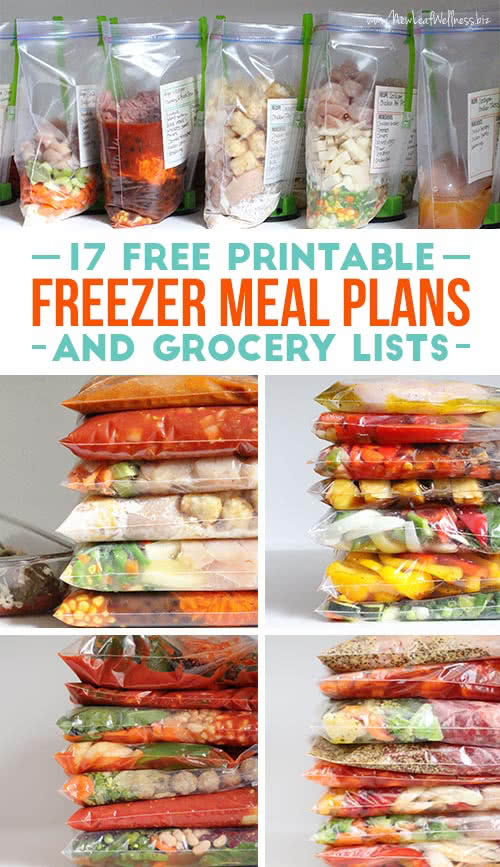 First, three reasons why you'll love these freezer meal plans:
All of the meals can be frozen without any cooking ahead of time.  Simply combine the ingredients in plastic freezer bags and freeze for up to three months.
The meals cook for the first time out of the freezer and don't taste like leftovers at all.
It's easy to prep a bunch of meals at once and save money by buying the ingredients in bulk.
Since I've made hundreds of meals this way, I thought it might be helpful to share my 17 favorite freezer meal plans and grocery lists.   These are all healthy meals that I feel good serving my family.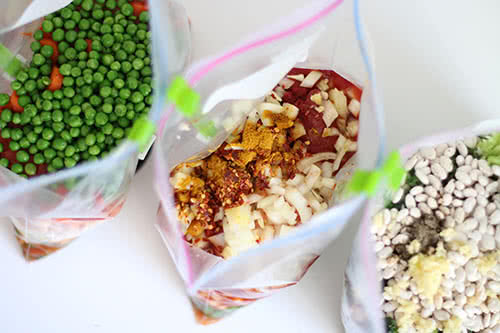 If you're not used to freezing raw meats and vegetables together, let me assure you that it's perfectly safe.  I did a lot of research when I was writing my No Cook Freezer Meals cookbook and the USDA Food Safety and Inspection Service explains that freezing to 0°F inactivates any microbes present in food (such as bacteria, yeasts, and molds).  The standard freezer in the U.S. is set to 0°F, so we're good to go.  (Yes, I realize that's below freezing.)
Enjoy!
17 Free Printable Freezer Meal Plans and Grocery Lists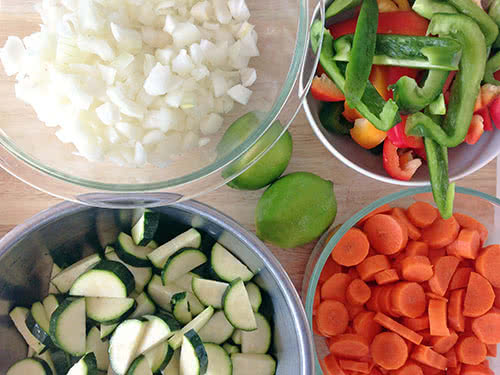 Super Healthy Freezer Meals
1. Eight Healthy Meals in 75 Minutes
2. Eight Healthy Meals in 45 Minutes
3. Six Healthy Meals in 50 Minutes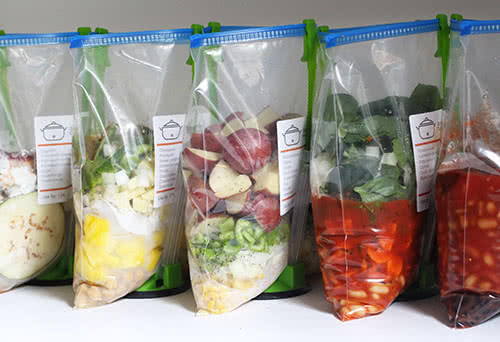 Freezer Meals with the Same Protein (make these when meat is on sale!)
4. Seven Healthy Chicken Meals in 1 Hour
5. Six Marinated Chicken Recipes in 30 Minutes
6. Six Meals Made with Ground Beef in 50 Minutes
7. Six Meals Made with Beef Roasts in 40 Minutes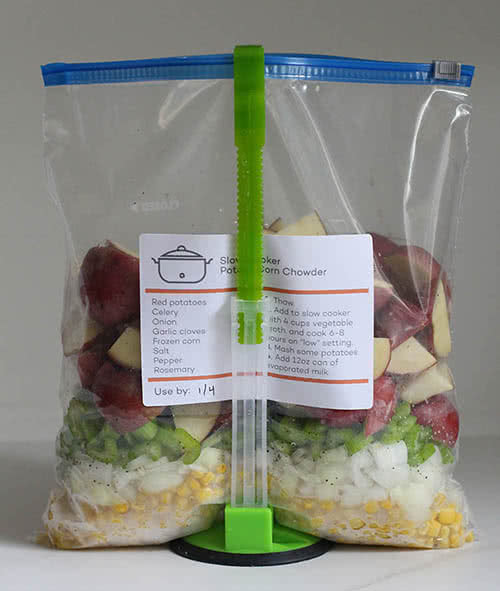 Vegetarian Freezer Meals 
8. Five Vegetarian Meals in 50 Minutes
Store-Specific Freezer Meals 
9. 12 Meals from Costco in 75 minutes
10. Eight Meals from Whole Foods in 35 Minutes
11. 10 Organic Meals from Costco in 1 Hour
12. Six Meals from ALDI in 40 Minutes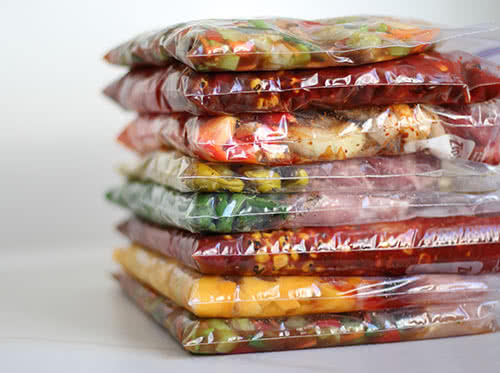 Miscellaneous Freezer Meals 
13. Seven Kid-Friendly Meals in 85 Minutes
14. 20 Meals with Only 2-3 Servings Each
16. Six Budget-Friendly Meals in 1 Hour
Click the links above to view the free printable recipes and grocery lists.  Then, you can save them to your computer, print them, and start meal planning!
If you want to download and save all 17 at once, here is a combined pdf: 17 Free Printable Freezer Meal Plans and Grocery Lists.
Thoughts or questions?  Please leave a comment below and I'll respond as soon as I can.  I'd love to hear from you.