My only goal for the weekend was to make seven slow cooker freezer meals, and I did it!  It took me less than 90 minutes to assemble the meals and clean up my kitchen, and now we're stocked with meals for busy weeknights.  Here's what I made, including my full grocery list.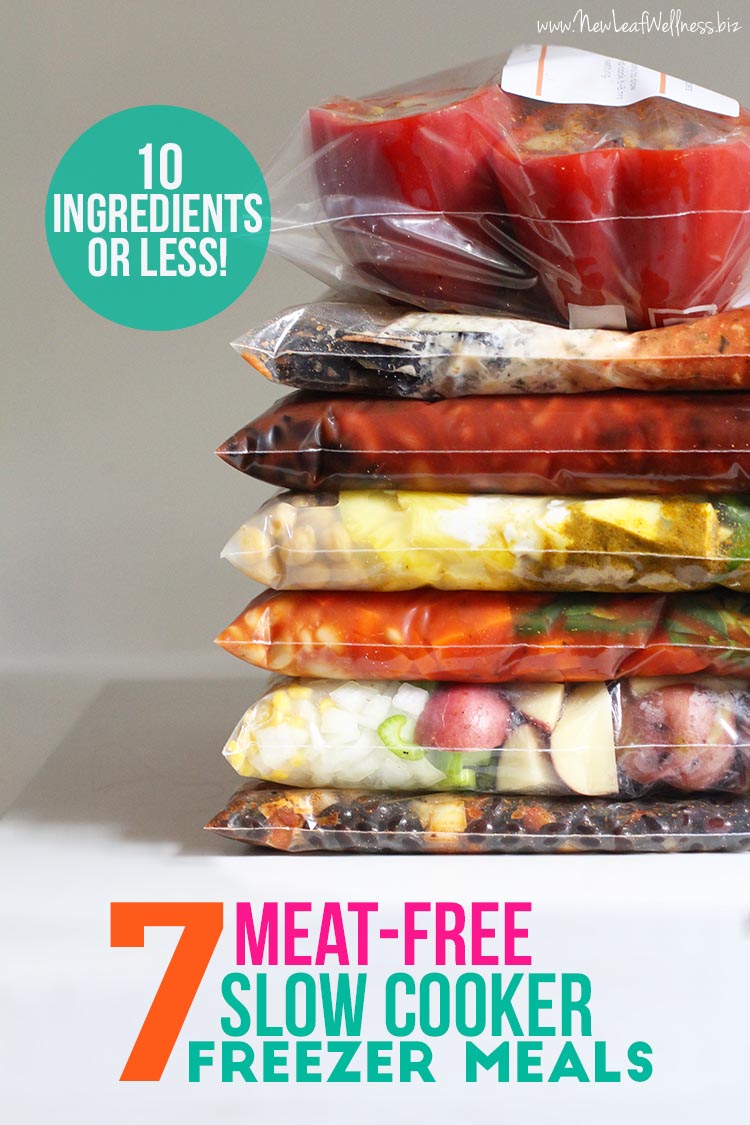 Here are the seven meat-free slow cooker freezer meals that I made:
Black Bean Enchilada Stack
Cheesy Eggplant Bake
Mexican Stuffed Peppers
Potato Corn Chowder
Three Bean Chili
Tuscan Tortellini Soup
The recipes are from my new Meat Free Slow Cooker Freezer Meals mini eCookbook.  All of the recipes include a "meat option" if you want to add it, but I decided to omit the meat to save money.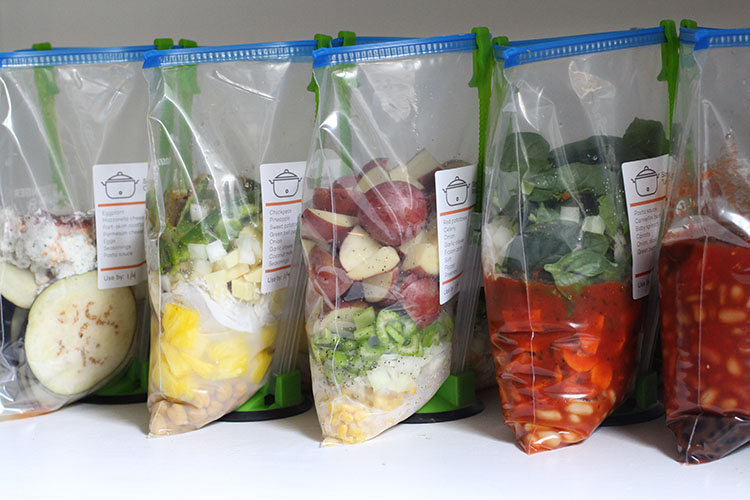 The eCookbook contains a printable grocery list, which is the best thing ever.  I ordered my groceries online and it took me less than 15 minutes to pick out what I needed.
Here's a copy of the free printable grocery list:
The eCookbook also contains labels that you can print on Avery Water-Resistant Sticker Labels.  They include the ingredient list, cooking instructions, and use-by date, and are so easy to use!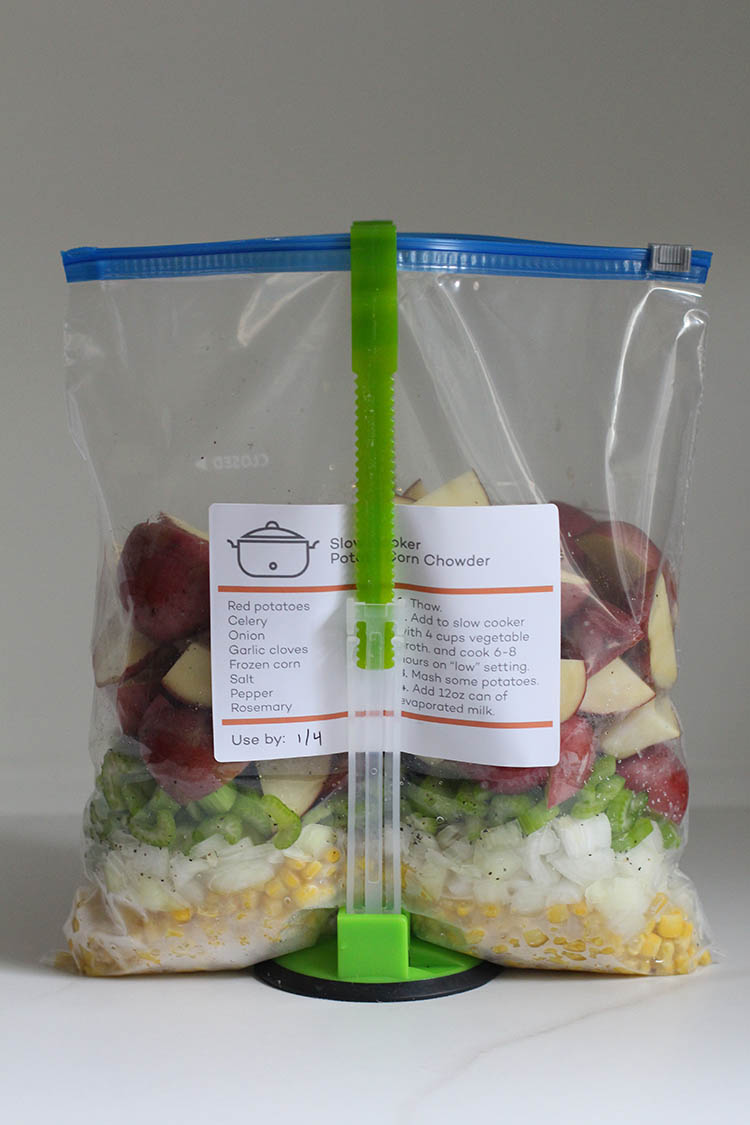 I love that the meals are delicious, simple (every recipe has 10 ingredients or less), and full of fresh vegetables.  Every recipe has six servings, so they're easy to cut in half if you're cooking for less people.  (I made 20 mini meals for my grandparents last month and they're loving them!)
Since I made my meals without meat, they don't have be thawed before cooking.  If I forget to thaw them in the refrigerator I can run them under water in the morning, break them apart, and add right to the crockpot.  Yay!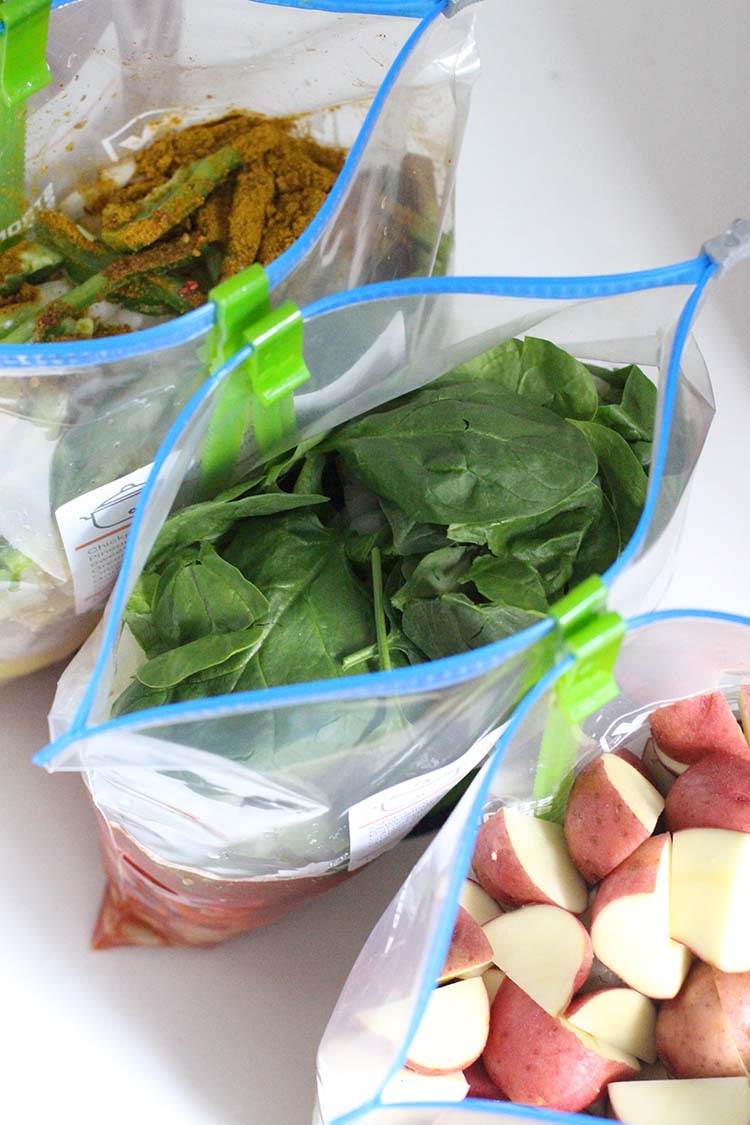 If you're new to slow cooker freezer meals, here's how to master a freezer meal prep session like this one:
Print your recipes ahead of time so you don't have to look for them on your computer/tablet/iPhone.
Label your freezer bags.
Fill your bags like this: vegetables and beans at the bottom, sauces and spices in the middle (so they don't end up stuck to the bag), and meat on the top (optional).  You want the meat on the top so it's the first ingredient dumped into the slow cooker.
Most freezer meals will last at least three months, so we'll eat one of these meat-free meals every week or two to keep our grocery budget down.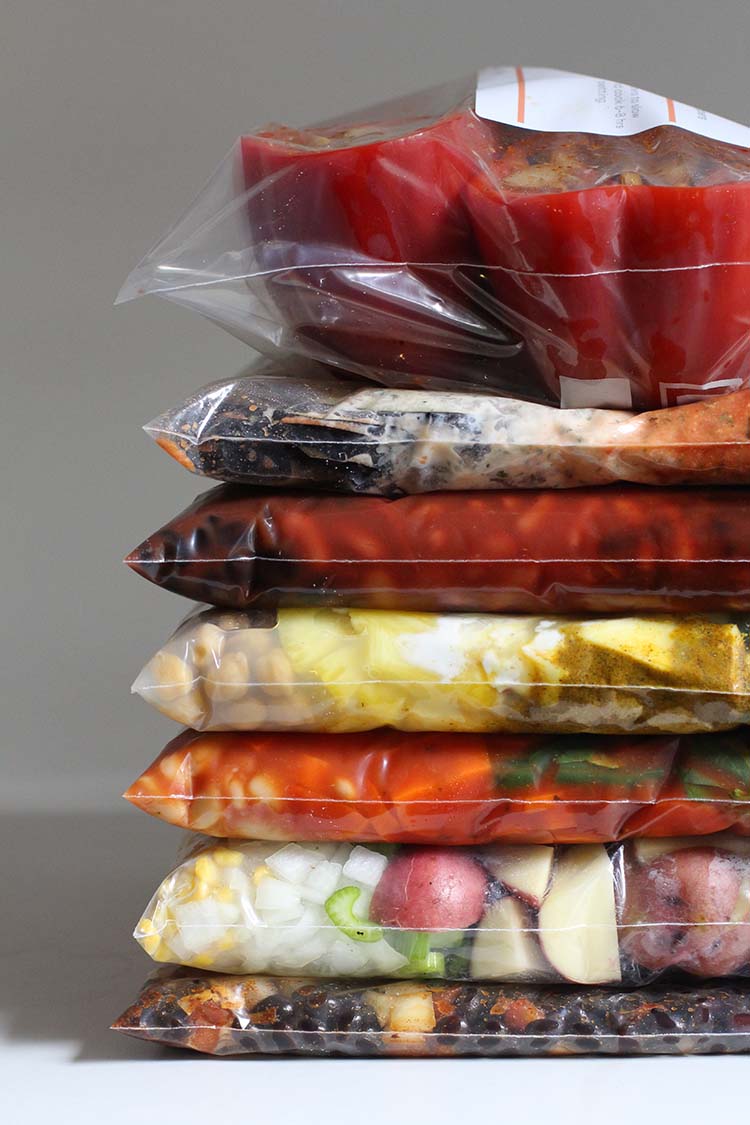 Here are some pics of the finished dishes.  YUM.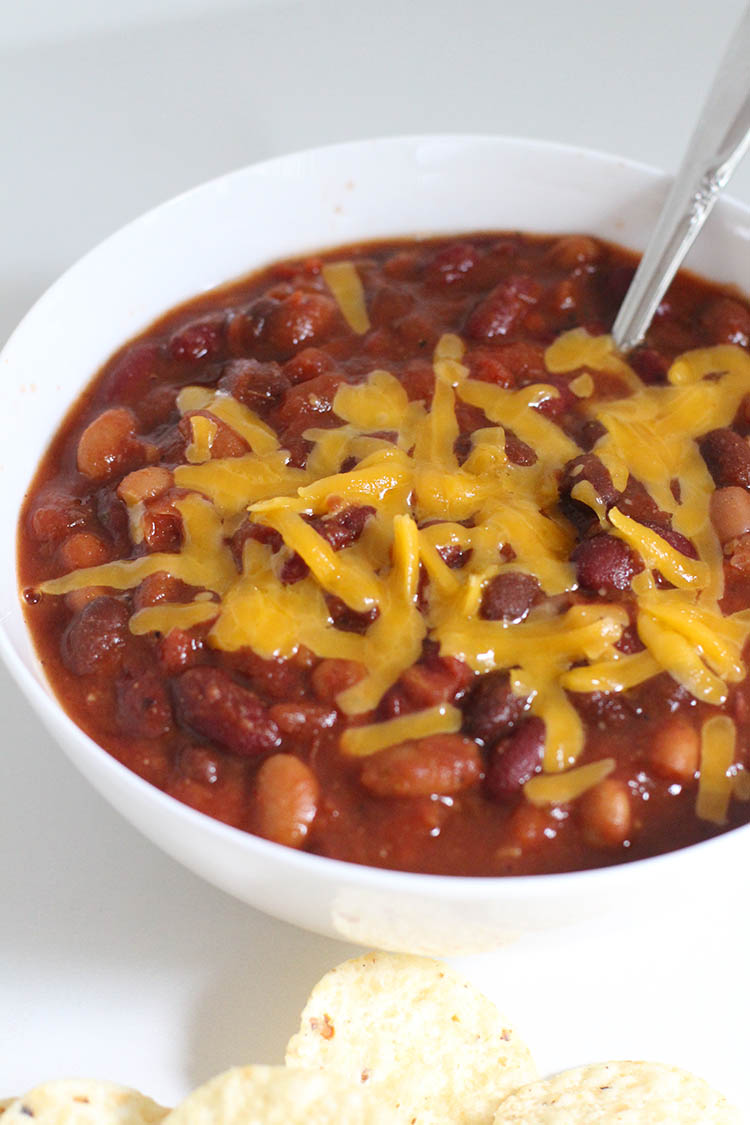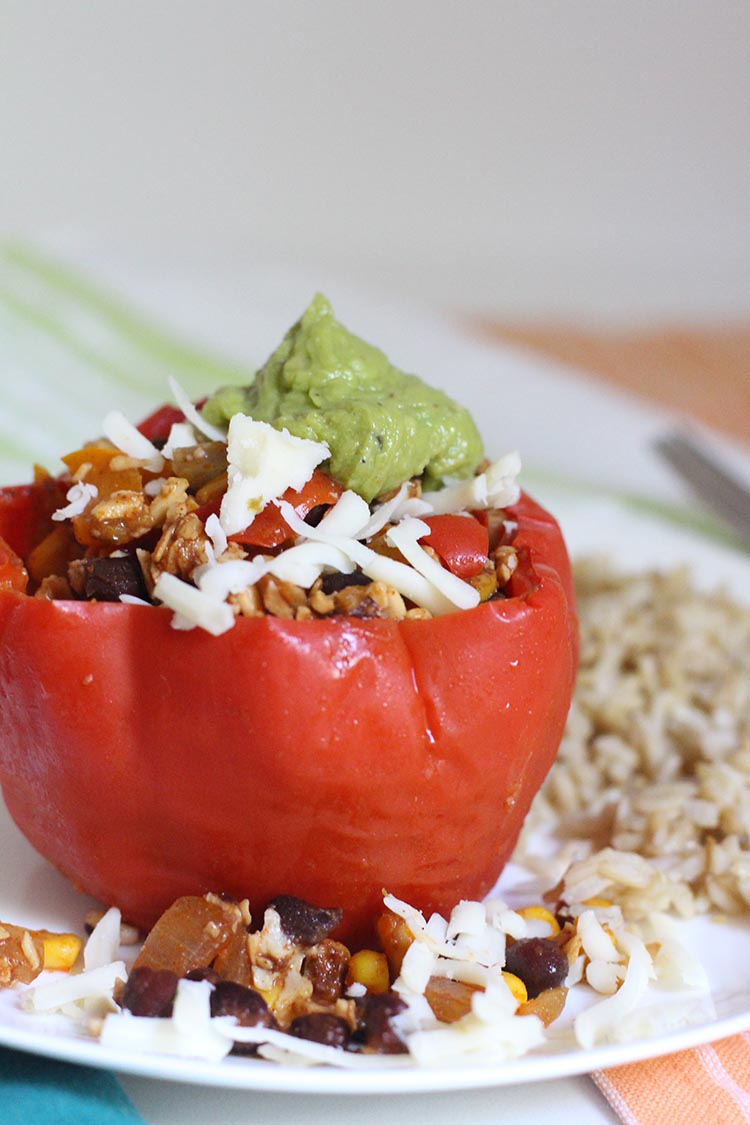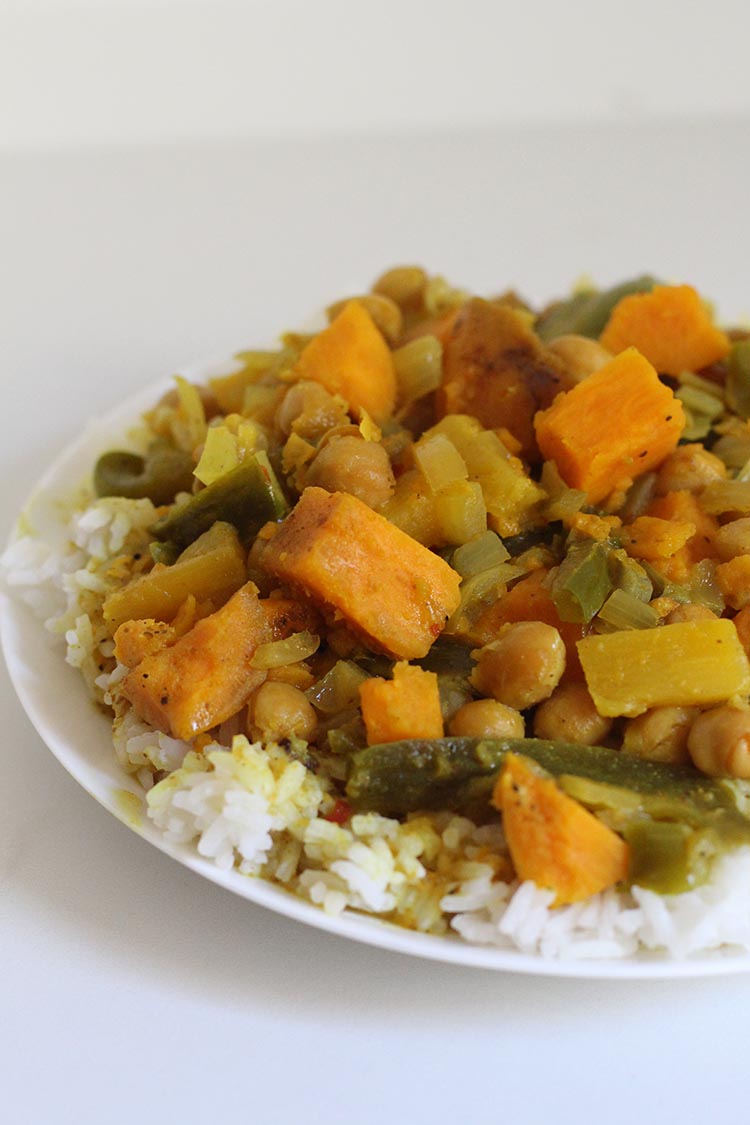 Are you hungry yet?!?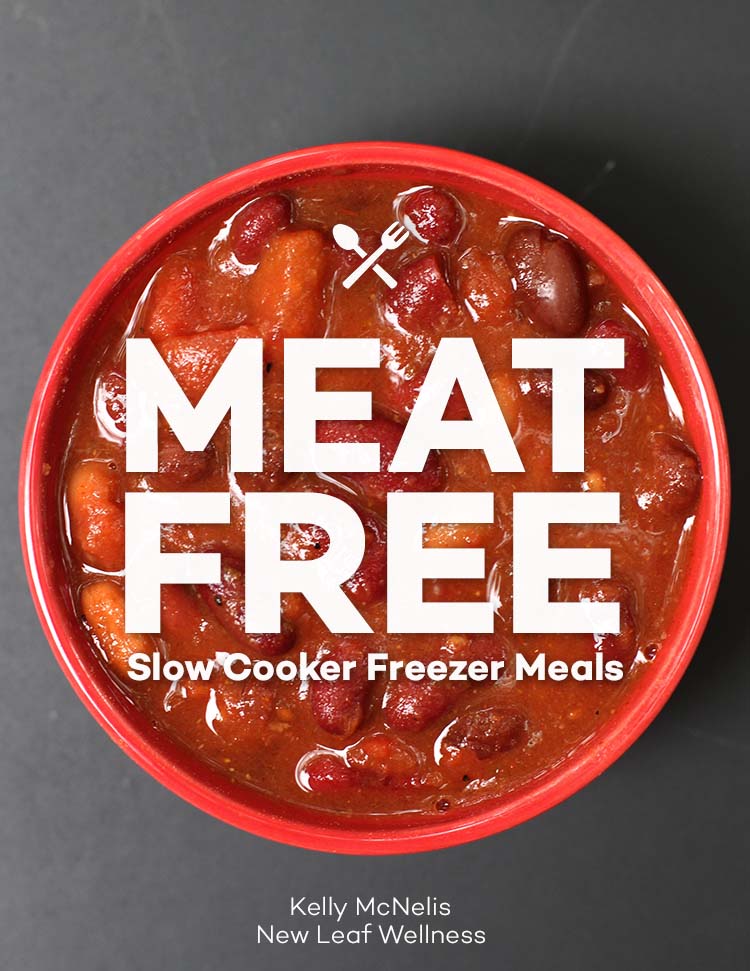 I'm so excited to share my new Meat Free Slow Cooker Freezer Meals mini eCookbook.  It includes:
Seven simple slow cooker freezer recipes that can be made with or without meat (each one has 10 ingredients or less)
A full grocery list if you want to prep all seven meals at once
Full nutritional info for every recipe
Freezer labels that can be printed on Avery sticker labels or regular computer paper and taped to bags
Freezer cooking tips
Color photos of the finished meals
A hundred dollar bill (KIDDING!  But, I think that's the only thing that could make this eCookbook any better than it already is.)
Get your copy today for only $9.99.
Many thanks for your on-going support!!
Thoughts or questions?  Leave a comment below and I'll respond as soon as I can. I'd love to hear from you.