Finally!!  An all-natural lip balm with a hint of color.  This homemade naturally tinted lip balm is moisturizing, smells great, and is so easy to make!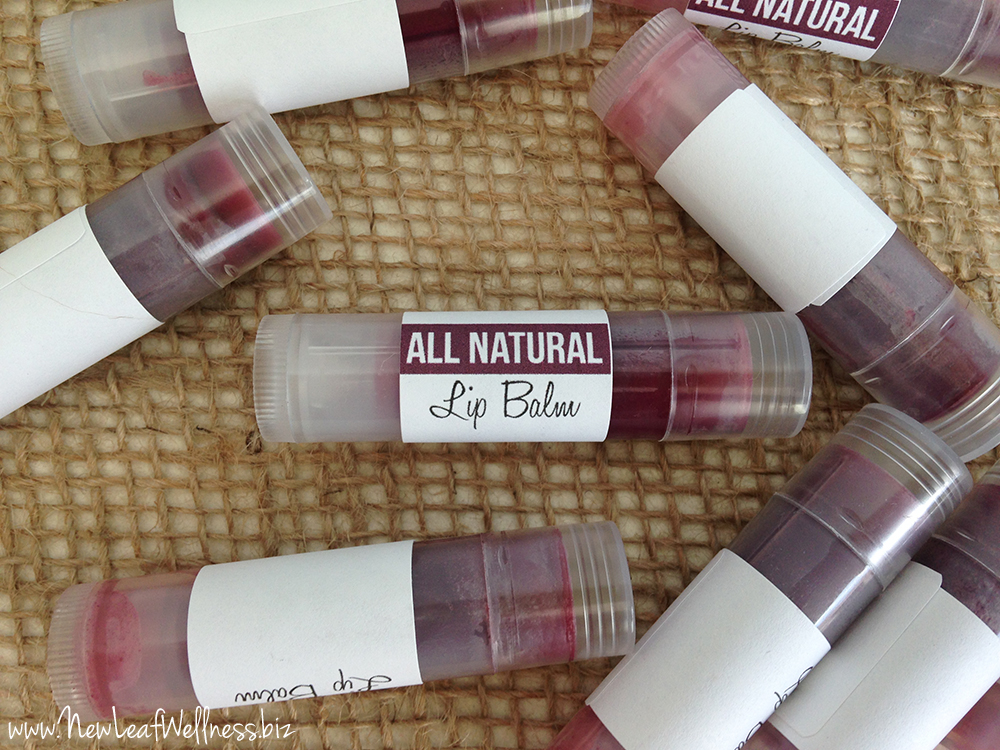 I haven't worn colored lip gloss or lipstick in years.  It always sounds nice for a date night or family photo, but by the time I go to bed my lips are dry and sore.
My lips are perfectly soft, thanks to my edible sweet coconut lip scrub and homemade chapstick.
So, why not add some all-natural color in the mix for special occasions?  Truth be told, I love this homemade naturally tinted lip balm so much that I've even been wearing it around the house and to preschool drop-off.  (Because, really, my favorite combo of printed leggings and a t-shirt borrowed from my husband just isn't complete without some colored lip balm.)
This homemade lip balm adds a hint of color, plus a double dose of moisture from coconut oil and Vitamin E.  Perfect for women like me who have dry lips, but still want some color.
I also add some Melissa essential oil from Wyndmere Naturals for a sweet lemony smell and finish off the package with a cute homemade label.  Here's the free printable so you can use it too: Free Lip Balm Printable
The color looks dark in the tube, but it's actually very light and glossy.  You don't need a mirror to apply it and I think it would look good on everyone.  My friends and family have all given it a rave reviews.  I even dab some on my cheeks sometimes for a fresh, rosy glow.
Homemade Naturally Tinted Lip Balm
Yields: 10, .15oz sticks
Materials
Directions
On your stovetop, melt coconut oil and beeswax in small, nonstick pan over low heat.
Add jojoba oil, beet root powder, Vitamin E, and essential oil, and stir.
With the pan still on the stovetop, use your medicine syringe to fill each chapstick container with about one teaspoon (5ml) of the melted liquid.  (You need to keep the pan on the stovetop because the melted liquid will cool and harden very quickly if it's off the stove.  Continue to mix the ingredients in the pan so the color doesn't settle on the bottom.)
Once the lip balms harden, add a few more drops of the melted liquid to each chapstick tube so it's filled to the top.  Take your time to make sure your tops look pretty and rounded.
Let your lip balms cool completely, and then add their caps.
Label with printable labels (optional).
Enjoy and share with friends!
P.S. If you're looking for ways to use up the leftover ingredients from this recipe, check out my homemade coconut oil sugar scrub, chapsticks, and body butter.