Sure, every pregnant woman packs a hospital bag and stocks up on newborn essentials, but what about the postpartum essentials needed for MOM after giving birth?  Since I'm pregnant with my third baby now, I went ahead and created a "postpartum essentials kit" with everything that I'll need during recovery.  Here's what's inside.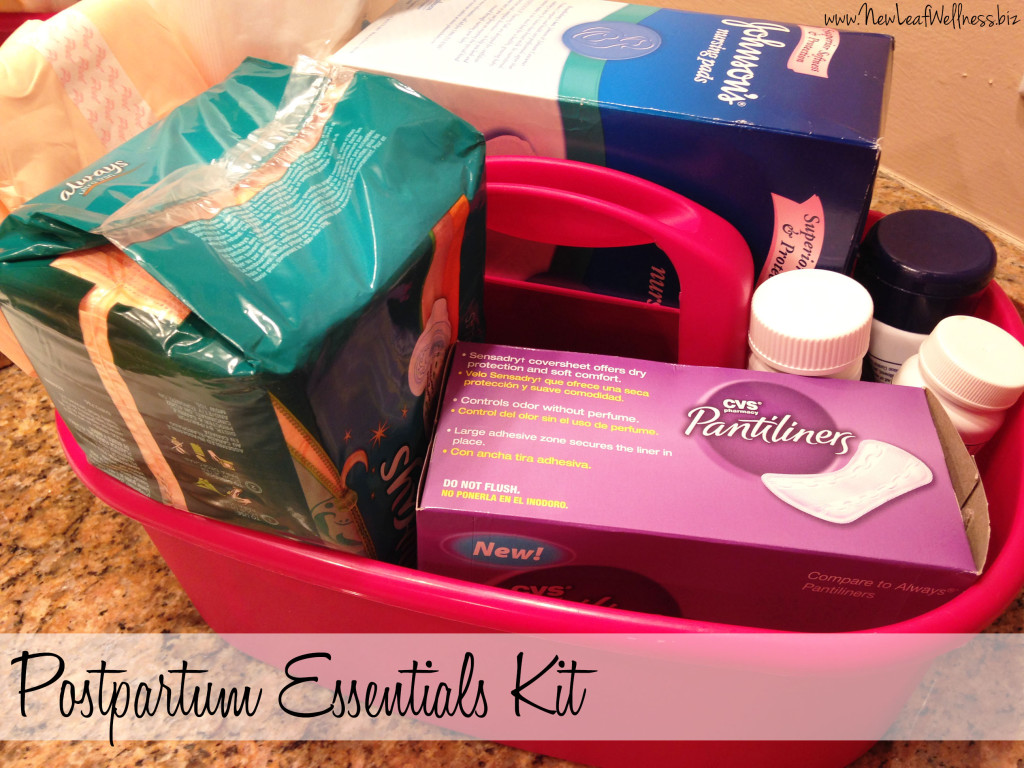 The first time I was pregnant, I had NO IDEA that postpartum essentials even existed.  When I got home from the hospital, my husband had to run around to our local drug store, grocery store, and baby store while I stayed home alone with our newborn.
Since I'm pregnant with my third baby now, I know better.
Creating a postpartum essentials kit is especially important to me this pregnancy since I'm hoping to delivery at a birth center instead of a hospital and will likely be coming home 6-12 hours after delivery.  (In a previous blog post, I shared why I'll only work with midwives.)
I think a postpartum essentials kit is a must-have for every pregnant woman though.  And it would make a great gift for a pregnant friend!
(Disclaimer: I've had 2 uncomplicated vaginal deliveries so I created my postpartum essentials kit with that in mind.  If you've had a more complicated birth or c-section, I'd love to hear your postpartum must-haves in a comment below.)
My Postpartum Essential Kit
Postpartum essentials from other moms
I polled the moms who "like" my New Leaf Wellness Facebook page for additional ideas and here's what they came up with:
Wine
Coffee
Earth Mama Angel Baby Mama Bottom Spray!
Comfrey
Easy snacks (like almonds and granola bars – prepping one of my snack bins would be a great idea too!)
Preparation H
A journal to keep track of baby's eating and wet and dirty diapers
Magazines, movies, and books
A breastfeeding timer app
Adult diapers (The generic target brand was recommended.)
A step stool to get in and out of bed (important for after a c-section)
If you're a new mama, here are some of my other mommy 101 blog posts
If you've given birth before, do you agree with my postpartum essentials kit?  Anything that you would add?