I'm so excited to share a brand-new freezer cooking class with you! I'm making 12 healthy freezer meals from ingredients at Walmart and everyone who attends will receive my printable recipes, shopping list, and freezer meal labels for free!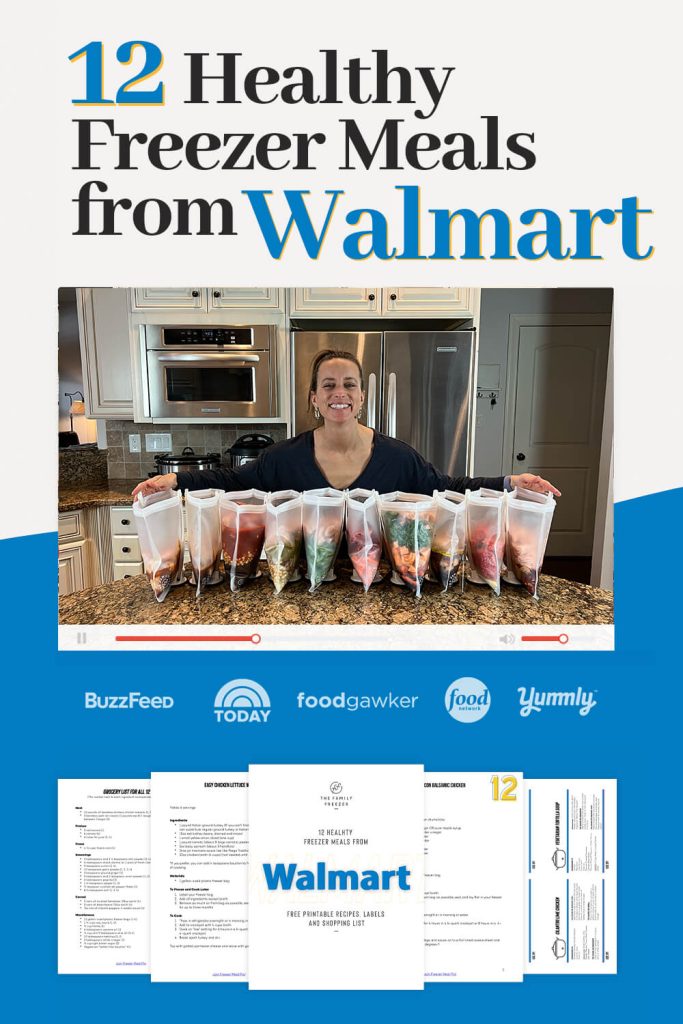 Do you need an easier way to serve your family healthy meals?
Do you like the idea of freezer meals but don't know where to start?
Are you a visual learner who wants someone to literally show you how it's done?
CLICK HERE TO SIGN UP FOR THE CLASS!
What am I making?
Easy Chicken Lettuce Wraps

Honey Sesame Chicken

Apricot Ginger Chicken

Five Ingredient Pot Roast

Five Ingredient Honey Sriracha Chicken

Sweet Potato and Pork Burrito Bowl

Cool Ranch Shredded Chicken Tacos

"Monster" Cheeseburgers

Bacon Balsamic Chicken and Vegetables

Turkey Black Bean Chili

4-Bean White Chicken Chili

Baked Chicken Enchiladas
What's so great about this particular group of meals?
They're quick and easy to make! None of the recipes require any cooking before freezing, so I'll be making all of them in an hour (5 min/meal!)

They're budget-friendly! I bought every single ingredient from Walmart to take advantage of their great deals.

They're healthy and delicious! My parents even taste-tested some of the meals and agreed they're amazing!
All of these meals can be cooked in a crockpot or Instant Pot.
Sound good? CLICK HERE to sign up and I'll see you there!