Do you remember when I taught a class about making freezer meals from Costco back in 2020? It was my most popular class ever and over 100,000 people watched it (!!!).
Since it was so popular, I put together a new Costco class with brand-new recipes! The best part? My husband, Andy, was able to record the whole thing. Yay!  I typically email you descriptions of the freezer meals that I make, but I think actually *watching* me takes it to the next level!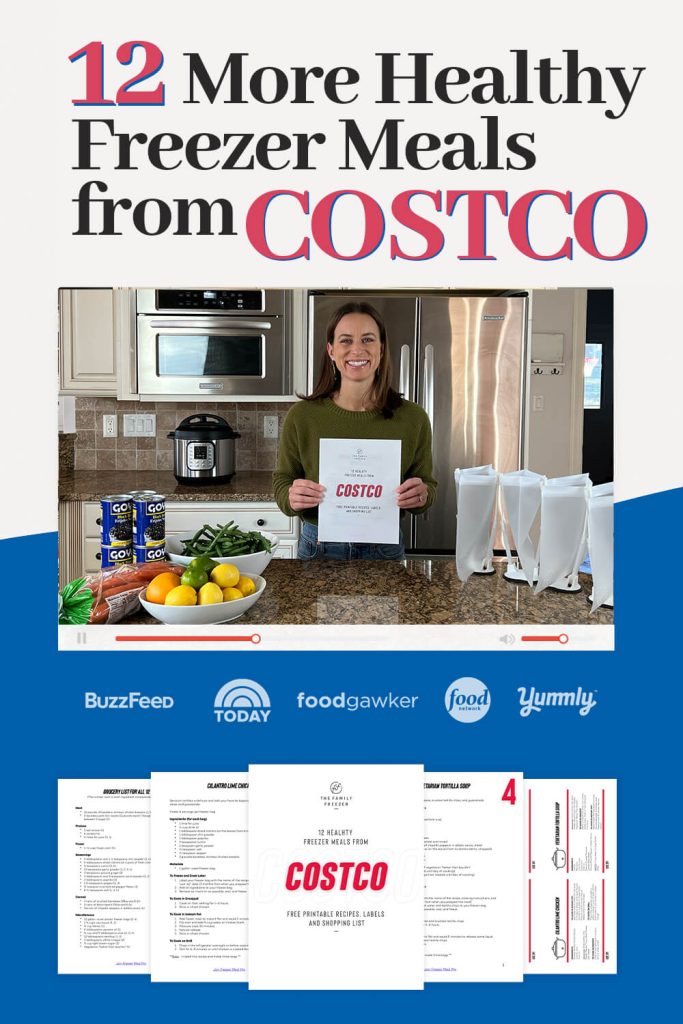 Do you need an easier way to serve your family healthy meals?
Do you like the idea of freezer meals but don't know where to start?
Are you a visual learner who wants someone to literally show you how it's done?
CLICK HERE TO SIGN UP FOR THE CLASS!
What am I making?
Honey Garlic Chicken (x3 Bags)
Teriyaki Pork Loin (x3 Bags)
Cilantro Lime Chicken (x3 Bags)
Vegetarian Tortilla Soup (x3 Bags)
NOTE: I made three bags of each recipe for a total of 12 meals. This is the best way to take advantage of Costco's bulk ingredients!
What's so great about this particular group of meals?
They're quick and easy to make! None of the recipes require any cooking before freezing, so I made all of them in an hour (5 min/meal!)
They're budget-friendly! I bought the ingredients for $148 ($12.35/meal with 6 servings)
They're healthy and delicious! These are all recipes that we've tried multiple times and have also been featured on my blog and membership site. 🙂
All of these meals can be cooked in a crockpot or Instant Pot.
Sound good? CLICK HERE to sign up and I'll see you there!