I'm so excited to share a brand-new freezer cooking class with you! " Join me as I make "12 Healthy Freezer Meals That Will Change Your Life".   Everyone who attends will receive my recipes and shopping list, plus the motivation they need to make all of them at home!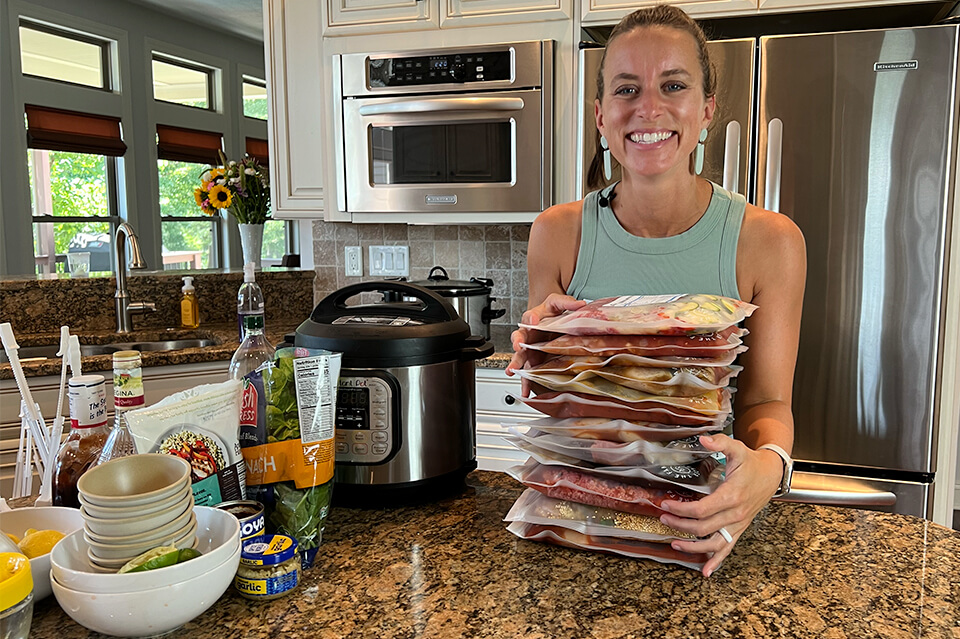 Do you like the idea of freezer meals but need some extra motivation to get started?
Are you looking for new freezer recipes to make this month?
Do you simply love watching me prep freezer meals?
CLICK HERE TO SIGN UP FOR THE CLASS!
What am I making?
Shredded Taco Chicken
Chicken and Quinoa Fiesta Bowl
Ground Beef and Veggie Skillet
Pot Roast with Cherries
Easy BBQ Pulled Chicken or Jackfruit (vegetarian option!)
Crockpot or Instant Pot Lasagna Pasta
Tandoori Chicken and Carrots
Garlic Citrus Grilled Chicken
Easy Tomato Soup
Chicken or Mushroom Carnitas (vegetarian option!)
Orange Beef Stir Fry
Turkey Taco Pasta
What's so great about this particular group of meals?
They're quick and easy to make!
They're budget-friendly!
They're healthy and delicious!
All of these meals can be cooked in the Instant Pot or crockpot.
Sound good? CLICK HERE to sign up and I'll see you there!